Special for the University of Chicago, we've just developed a new tour of the University of Chicago campus and surrounding neighborhoods. The University of Chicago hired us to offer this tour for "Family Weekend," when parents, siblings and grandparents of undergraduate students come to Hyde Park to learn more about the student experience. While the tour is not open to the general public, we thought we'd share a bit about how we developed this new bus tour on Chicago's South Side.
Both myself and Amanda, our Executive Director, are alumni of the University of Chicago's Master of the Arts Program in the Humanities and we will both be leading this University of Chicago tour. Accordingly, we've spent a bunch of time over the past month collaborating on how to best show off our alma mater and the neighborhoods that surround it. It's a lot of work to create tours that are fun, educational, and which connect folks with the places they're visiting, so we wanted to share what that process is like.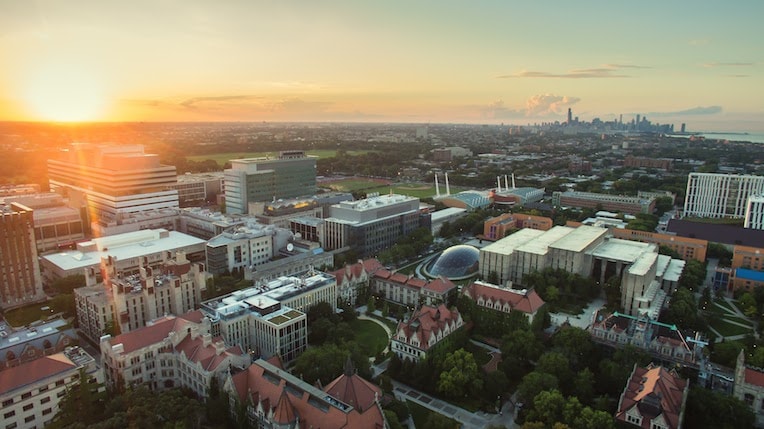 Plotting a Route
The first step in designing our University of Chicago tour was picking out the route for the busses to follow. The University of Chicago campus and surrounding neighborhoods have so many gorgeous buildings and historic spots. First we chose places we knew we had to include, like the libraries, Promontory Point, Museum of Science and Industry, and the Logan Arts Center. Then we played around with secondary locations that could get tour guests to see a variety of both highlights and overlooked spots.
With so many sites to visit, we could run the risk of just burying our guests with names and dates. It's no fun to catch a glimpse of a building, hear its name once, and then speed right past it. So the route had to find the right balance between quantity and quality. And with just 75 minutes for the tour duration, we had to plan out the route strategically.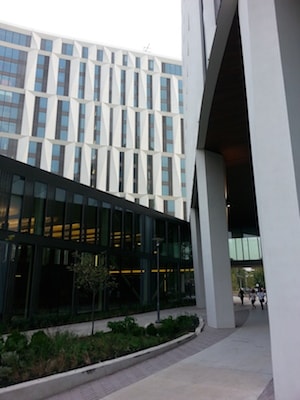 Taking the University of Chicago Tour for a Test Drive
Amanda has been guiding walking and bus tours for groups for more than a decade now. I joined the team last year and have literally walked through the soles of my shoes while leading walking tours this year. But I have yet to do a bus tour, so Amanda and I planned a test drive of the newly designed route.
Our plan was to spend an afternoon cruising the route through campus, Hyde Park, Washington Park, Jackson Park, and Woodlawn. The experience would let us get to know the directions and timing of the route, while also letting Amanda coach me on bus tour presentations.
The actual drive-through wound up taking about 2.5 hours. It's not that we got lost, though I did take a few wrong turns. Instead, we kept on discovering interesting new buildings or pausing to go over the fantastic stories each of us had learned in our research.
Refining and Researching Our Discoveries
The final step in creating an awesome bus tour experience for our guests was to go back over our notes and polish it into a finished product. Amanda took notes on her phone while I drove, so we were able to use that as a blueprint for filling out the tour. Amanda was able to fill in a lot of material based on previous tours and research.
I leapt in to fill the remaining gaps in our knowledge. Back in my student days, I'd purchased a campus architecture guidebook. Using that and some online sleuthing, I was able to track down some fantastic stories and facts for our University of Chicago tour.
My favorite anecdote might be the campus legend that the Prince of Wales toured Hutchinson Commons in 1924. When told that it was modeled after Christ Church Hall at Oxford, he replied that the resemblance was remarkable, but that the windows were never washed at Oxford. The windows at Hutchinson Commons were only washed once in the 50 years after that comment was made.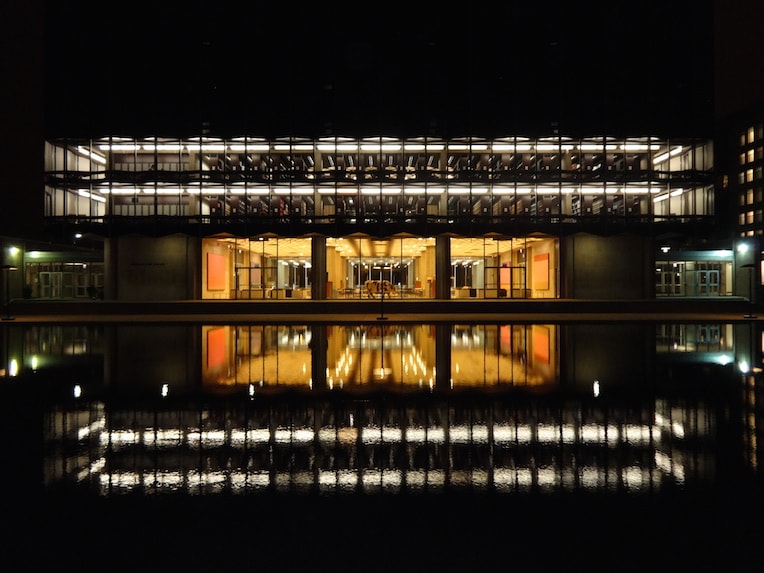 Perhaps a University of Chicago Tour for a Group?
We're publishing this post a day before the University of Chicago tour runs. It's been a lot of effort, so Amanda and I are terribly excited to show off all our hard work. Of course, now that the tour has been created, feel free to get in contact if you'd ever like to arrange this as a private tour for you and yours.
– Alex Bean, Content Manager and Tour Guide