I've seen people all around Chicago and Europe using smartphones and iPads in ridiculous ways that actually make travel less efficient and disconnects them from their environment. It's totally crazy to gaze at major works of art and architecture primarily through your smartphone viewfinder, for example, when a masterpiece is right in front of your eyes. Or even worse, awkwardly holding out your giant iPad to use the not-so-great camera. Try spending valuable vacation time searching the web for travel advice on a mobile app when the person right next to you might just have perfect advice on directions, a restaurant, or stuff to do. I'd like to share some suggestions for just plain better, time-tested ways to  smartly navigate and explore a city (like Chicago) beyond travel apps.
Tip #1:
Before you get to a new city, or right when you arrive, have a good look at a map – either online or a printed map of the city. Study it. Pick out a few major landmarks located north, south, east and west. Try famous or tall buildings, a main square, or bodies of water. Get a broad visual idea of the city – it will come in handy when you get lost. And of course the first step in getting a more cultural and historical perspective on a place is to consider its geography, but that's another story.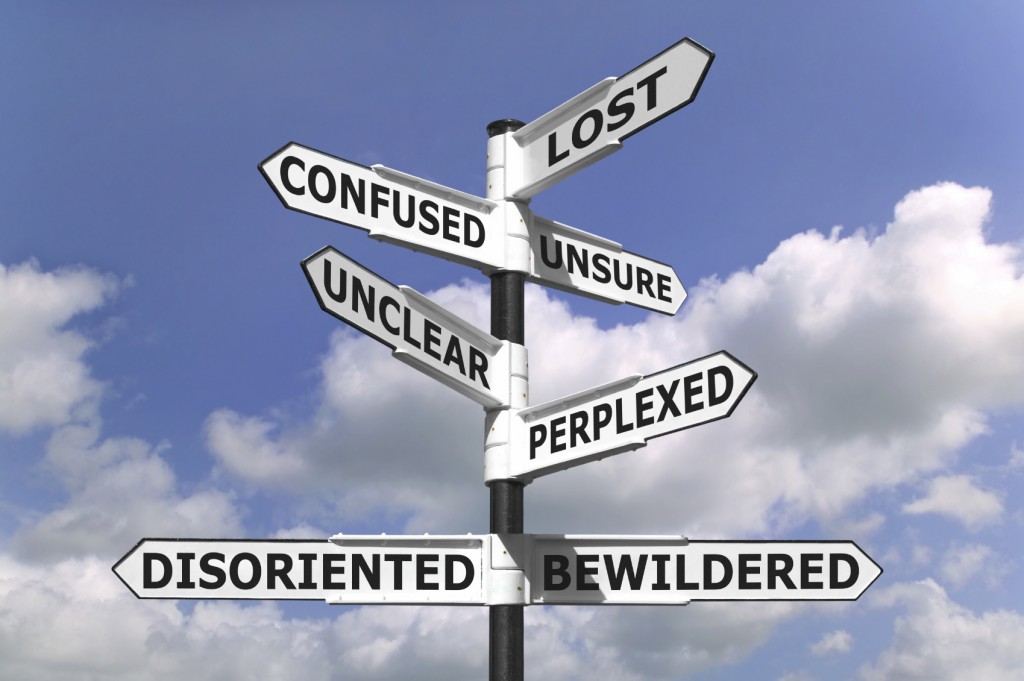 Tip #2:
Navigate by looking around you rather than at your smartphone. I once saw two women walking with suitcases on Wacker Drive by the Chicago River. Um, first of all, don't walk while looking at your cell phone, especially while in an unfamiliar place where there can be unexpected obstacles like potholes and cyclists. This is not my point though. These women were watching the blue dot on their smartphone maps slowly move, and they could not for the life of them figure out where Michigan Avenue was even though they had both been to Chicago before – which I found out because I asked if I could help.
Michigan Avenue was in full view of where we were standing, and when I pointed to the big, grand bridge, the one said, "Oh and that's the Wrigley Building, isn't it?" If she had looked around at the architecture and the river rather than at her phone, they wouldn't have been nearly so confused. GoogleMaps is great, but so is the cityscape around us. Landmarks can be better for navigating than blue dots on tiny screens.
Tip #3:
For a city-based travel guide on your smartphone, download a travel app with a reputable names. The worst travel apps are made by app developers who sit in front of a computer all day long, every day, other than an exotic trip or two once a year. These apps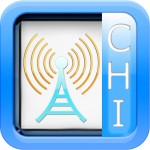 have put minimal effort into branding, and have logos like the one pictured here. There are lots of these out there. The makers of these apps often know next to nothing about the travel industry, architecture, or history. They pull unedited content into some poorly designed travel app just so they can try to make money of it.
If you get one of these "crappy apps" I will call them, you will sift through endless amounts of poorly presented information on sightseeing, hotels, and restaurants while you could be out exploring the city and discovering cool things to do on your own. People spend a ton of money to get away. But then they waste precious moments of their vacation time with crappy apps. Imagine how precious this time is for American tourists, with our short vacation times. For travel guides specific to your destination, the best apps for travel to cities will be the classics: TimeOut for the U.S., Rick Steves for Europe, Lonely Planet elsewhere. Oh, and the new Sutro Media apps aren't bad.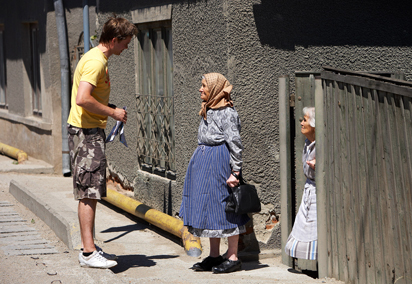 Tip #4:
Apps can be helpful for finding restaurants, bars, tours and other things to do. Remember that people can be great resources for travel advice. I have see numerous couples in downtown Chicago standing in the middle of the sidewalk. One patiently waits for the other to sift through information on their iPhone. They could ask for advice from a human being and receive an immediate answer! People often give information more quickly and likely more dependably and they can easily target what you want.
I once asked a confused couple if I could help them. They said they were just looking for somewhere to grab a drink, maybe with a view, and not a sports bar. We were on Madison near Wabash in the Chicago Loop. Twenty minutes poking around on probably wouldn't have uncovered that just a few blocks away Terzo Piano at the Art Institute of Chicago was open for drinks with a terrace complete with a cool view of Millennium Park. That's where I told them to go.
Guardian travel angels often do not appear when you need them. So try these people for travel advice: hotel concierges, servers at a restaurant, employees in a museum, or just someone who looks cool on the street. When I travel I have no qualms about asking strangers questions. Responses are always pleasant, and may include some helpful travel tips and suggestions. At the very least, you'll get a friendly interaction with a local.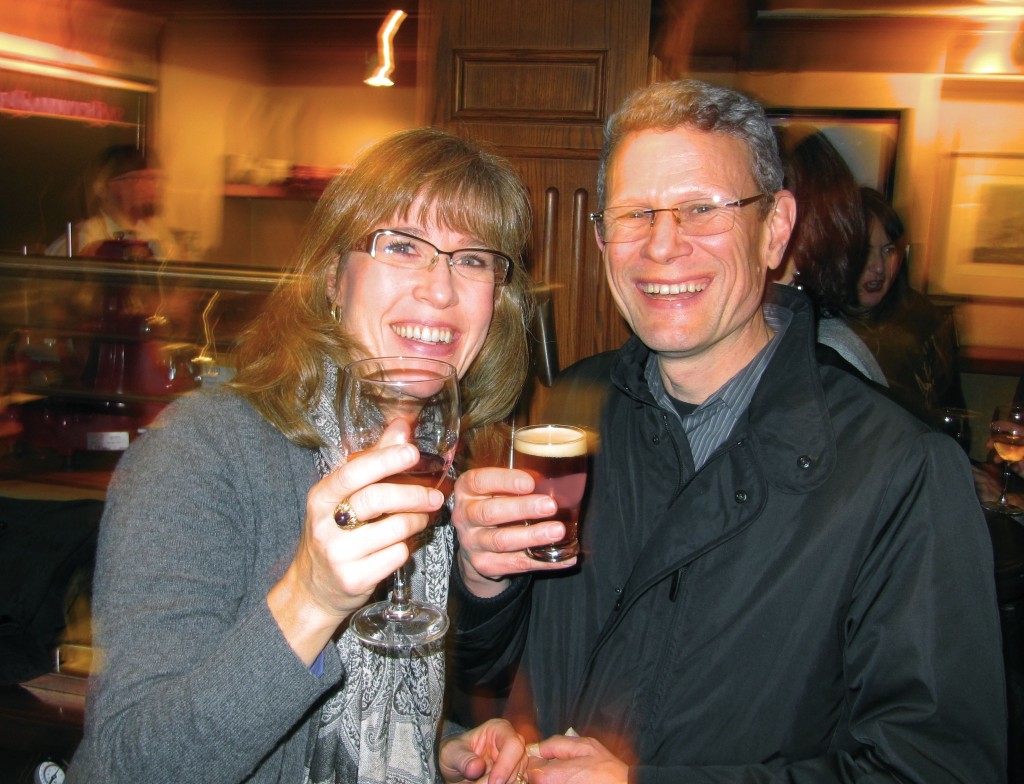 Talking to People is Our Main Travel Advice
Which brings us to another point – talking to humans is nice! They have emotional expression and character that your blackberry doesn't! It's great to interact with people local to the place you are visiting. Duh, right? Of course, that's a lot of what Chicago Detours is about with our guided tours of architecture, history and culture (shameless plug, I know). We do use iPads with historic photos and video clips. But the live tour guide catalyzes a social dynamic that technology is taking away from our lives. A big part of travel is who you meet. That's why we're glad cool people show up for our Chicago tours. The Historic Bar Tour has a super fun dynamic that no travel app will ever be able to replicate.
Many of the examples of travel follies outlined here stem from technology disconnecting us from our environment. The beauty of travel is making connections with a place and its people. Mobile apps can be helpful, but let's not forget the value of people as resources. That's our travel advice for when we visit cities like Chicago.
–Amanda Scotese, Executive Director