We are gearing up to celebrate 10 years as a small business here in the fine city of Chicago. The end of the 2010s marks the end of our first decade! Amanda Scotese, our fearless small business leader, founded Chicago Detours back in 2010. In that time we have grown by leaps and bounds. We are finishing the decade on a high note, placing second in the Reader's "Best Tour in Chicago" poll. We're incredibly proud of the tours we lead, the work we do, and the team we've assembled. Here are some highlights from the first (but not last) decade in Chicago Detours' history.
Before the Birth of a Chicago Small Business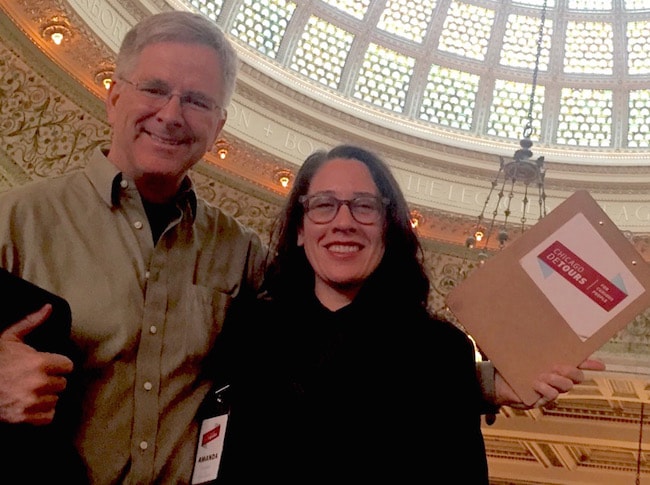 Before Chicago Detours, Amanda worked for Rick Steves' Europe. She was a tour guide and book editor in Italy for a decade. In that time, she got firsthand feedback on what we want out of the best possible tour experience:
We want to learn
We want to have fun
We want to connect with the places we visit
These three points would in time become the lodestar of Chicago Detours. Before that could happen though, Amanda has to be in Chicago and not Italy. With the goal of starting a tour business, she started studying architectural history and anything focused on Chicago for her Master's degree at the University of Chicago. Chicago Detours grew from her studies there.
Early Chicago Tours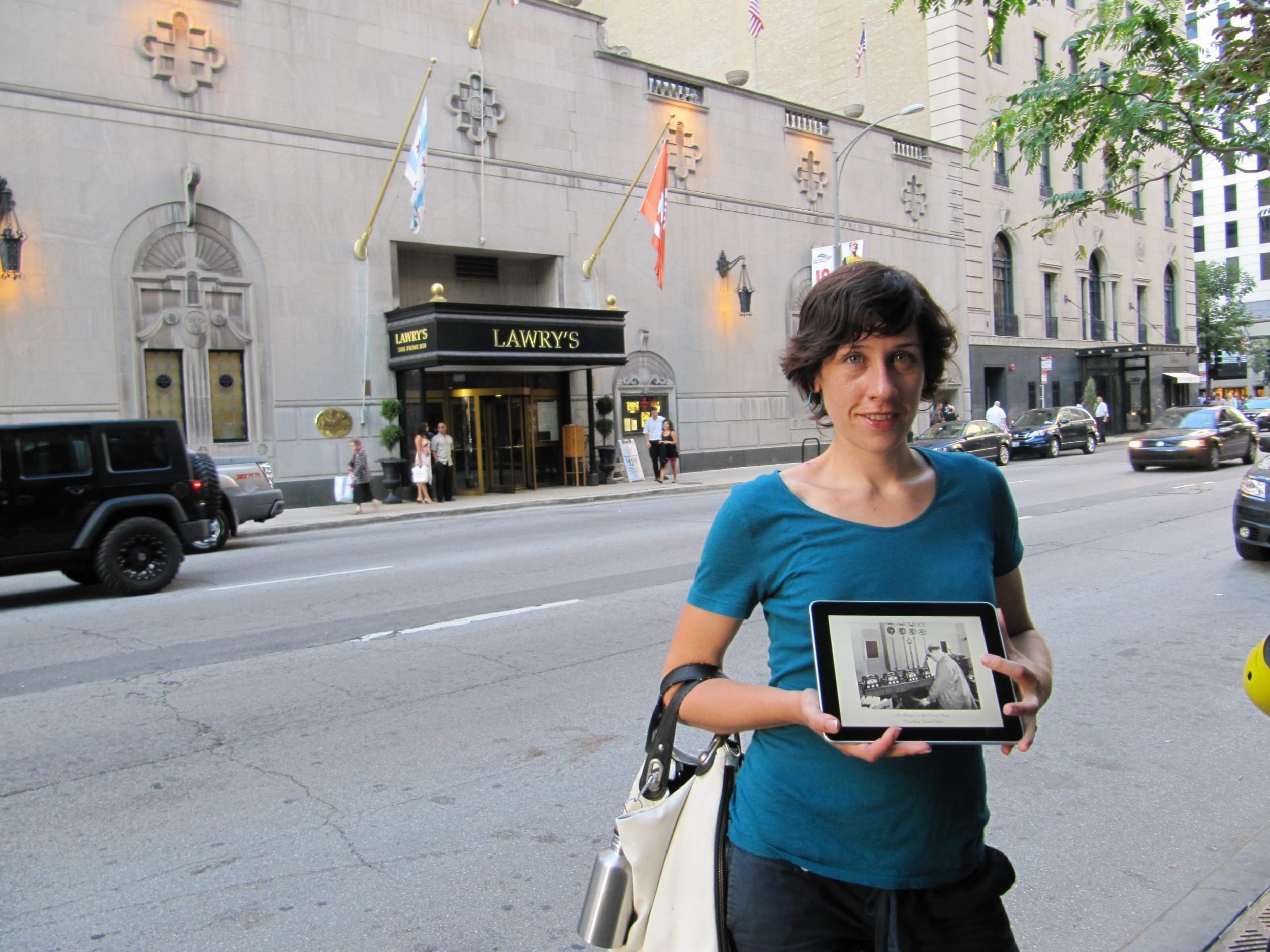 The first questions that confront the creation of a new tour company must have been plenty. What are you going to show people? Will they be walking tours or bus tours? When will you offer these events? How will you be different from other tour companies? How do you get people to book a tour? Personally, I quake at the idea of confronting such issues for a new small business in Chicago.
Amanda leaned in by finding new angles on some very popular areas. She started with the Mag Mile, delving through archival material to concoct a "Detour" in the most tourist-friendly neighborhood in the city. Guests on the "Good Times on the Mag Mile" tour mentioned that it would be fun to grab drinks along the way. Thus, this walking tour eventually evolved into the Historic Chicago Walking Bar Tour.
Then winter hit! Amanda decided to go inside and underground in the Loop. This new tour slowed down while exploring glorious indoor spaces like the Chicago Temple, the Cultural Center, and the Pedway. Thus was born our best-selling tour of the decade, the Loop Interior Architecture Walking Tour.
Groupon featured these early Detours on Christmas Day, December 2010. Odd as it sounds today, a featured deal on Groupon actually meant something in late 2010. Today, we still have tour regulars who originally heard of Chicago Detours through that deal. These early winds of success helped Detours kick the decade (and its existence) off with aplomb.
Steady Growth of a Small Business in Chicago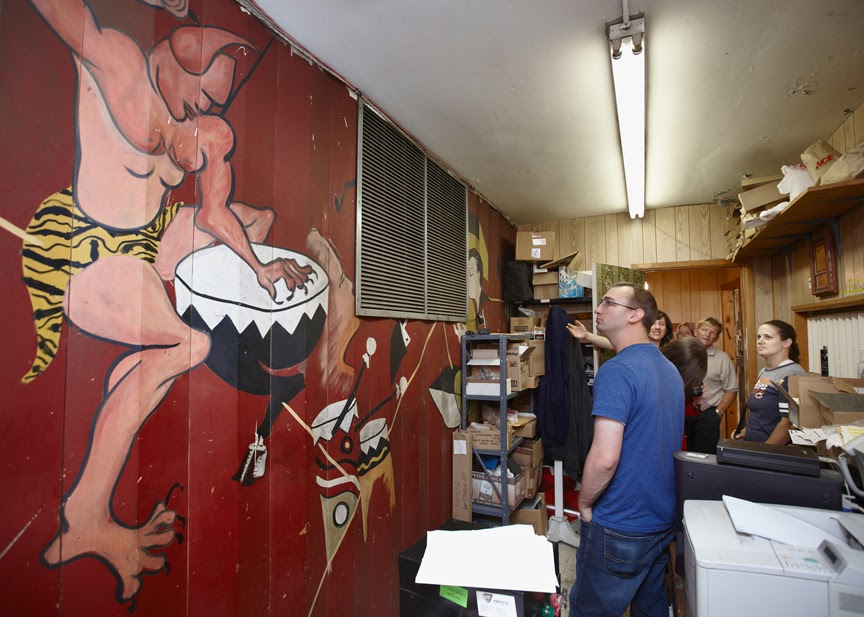 These early successes led us to put the show on the road for our small business in Chicago. Amanda designed our first bus tour, the Jazz, Blues, and Beyond tour, in 2011. The experience, which can be booked as a private group tour, visits famous venues like the Green Mill, along with half-forgotten spots, like the former Sunset Cafe. Later bus tours for private groups, like the Chicago Neighborhoods and Cultural Diversity Tour, would be built upon this blueprint.
Corporate groups, families, and friends celebrating birthdays started booking these walking and bus tours, and Amanda couldn't do it alone. With a vision of making something bigger, she brought on employees in 2011. She turned over responsibilities like managing the public tours and coordinating private group tours.
We noticed that tour guests on the Loop Interior Architecture Walking Tour kept asking if there was a map of the Pedway. Amanda designed a user-friendly map to help people explore the Pedway. We released our Pedway map in 2012 (and are releasing an update in a few weeks). 2012 is the same year that our longest-tenured employee, Lead Tour Guide Elizabeth, joined our crew.
Half-Way Through the Small Business Journey
In the middle of our decade, Chicago Detours took off as a small business in Chicago. We celebrated our fifth anniversary in 2015 with a giant celebration. The party included a preview of the new Big Shoulders Historic Bar and Food Tour in Bridgeport, and then a reception at a Gilded Age mansion in Bronzeville (the Welcome Inn Manor B&B).
Chicago Detours team member Pawel Skrabacz, helped make it happen. He joined the crew as Private Tour Coordinator in 2014, eventually leaving on his "Culture Ride" to Patagonia in 2017. Yours truly also came aboard at this time, joining the Detours staff in late 2015, right as we started to expand our tour offerings. A lot of our locals had already done the two walking tours we offered, and they wanted more!
So, in the 18 months after I started, we designed the 1893 World's Fair Tour, the Wicker Park and Old Polonia Food Tour, and the Holiday Tour of Drinks, Daleys, and Dead Guys. We also began to work with large-scale clients, working as tour provider for a major conference and creating monthly experiences for the University of Chicago Alumni Association.
We hosted our first Badass Women of Chicago History storytelling event to expand our content beyond tours in 2018. That same year we started regularly offering the Factories to Calories Fulton Market Food Tour.
Our small business has grown to be the largest small tour company in Chicago! The next step up from us are huge non-profit organizations, with volunteer guides, or the giant boat tour companies. Don't get us wrong, though, we can go big. Groups of up to 400 guests at one time, in fact. Plus, we provide the coolest tour experience possible while we're at it!
Here's to Another 10 Years as a Small Business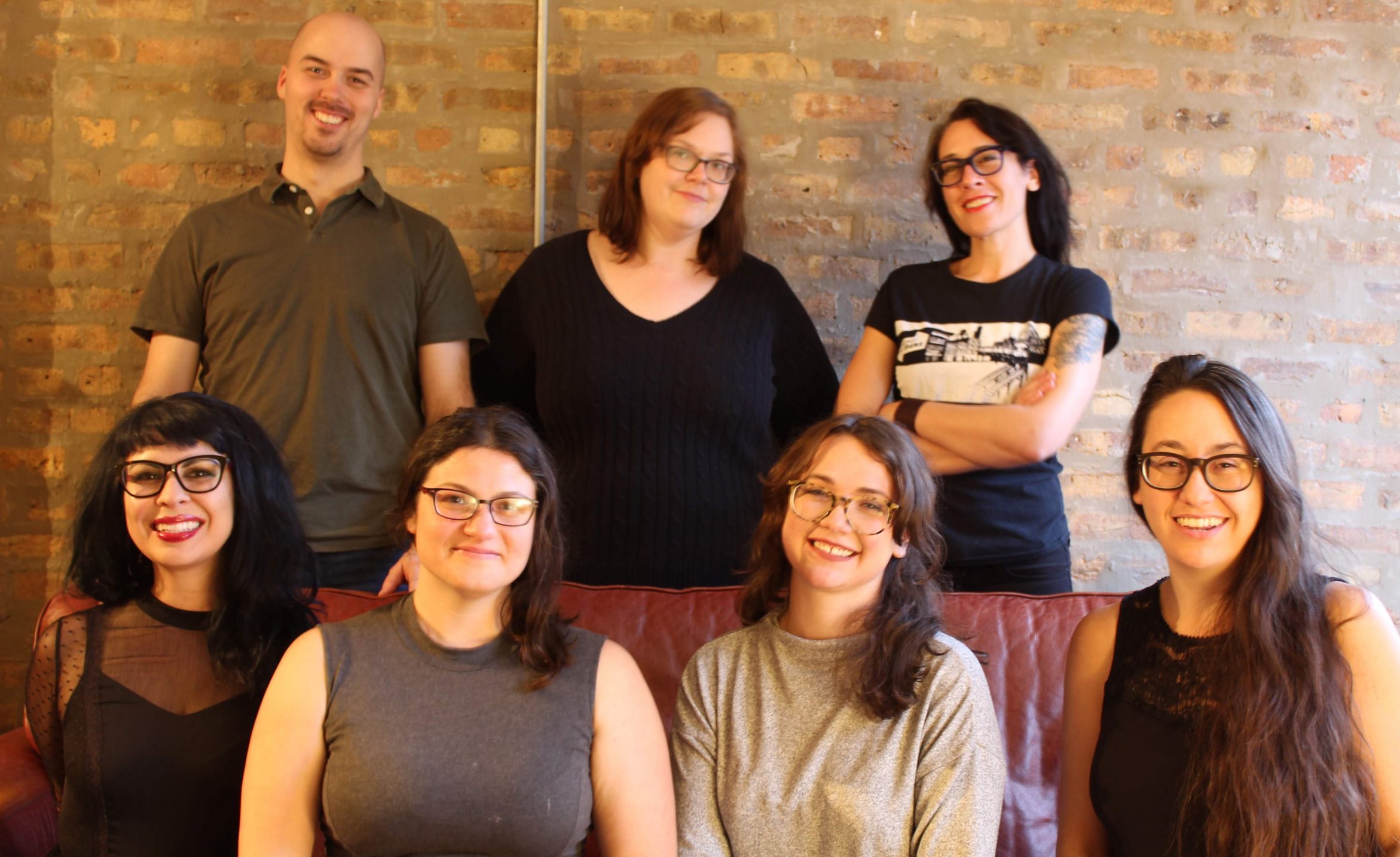 2020 marks great anniversaries for our office staff, who all double as tour guides. Operations Manager Sonny Turski will celebrate four years with us. Marketing Manager Marie Rowley will celebrate three years and Private Tour Coordinator Ellen Bushong will be at two years. Jennifer Wilson-Fojo, our Private Tour Coordinator, will be at one year next month!
Speaking of 2020, we have a lot of fun stuff planned for our tenth anniversary. We'll keep offering the tours of Chicago's interior architecture, historic bars, and music history, of course. You can also look forward to the regularly scheduled Architecture of Money and Power Financial District Tour and Century of Contrasts South Loop Tour. Plus, we have a whole bevy of special events in Chicago as a thanks to those who have supported our small business over the years!
See you then!
– Alex Bean, Content Manager and Tour Guide