This Saturday, June 9th, 10:30am we are having a rare offering of our  "Jazz, Blues & Beyond" tour by bus, typically only available for private groups. Featured on WGN evening news, the two-and-a-half-hour special interactive event includes a local musician and visits to both iconic and lesser known highlights of Chicago's rich music history. The tour has been highlighted in the Daily Herald, TimeOut Chicago, and Downbeat Magazine, among others. It's a great way to experience out city's musical heritage during the Chicago Blues Festival.
Tour Details
On top of a fun tour dynamic and the telling of intriguing stories of history with yours truly (Chicago Detours founder Amanda Scotese), you'll get to view media presented on video screens on the bus (which is very comfy and air-conditioned if I may add). The media, some of which are historic pictures of the buildings you are seeing before your eyes, makes the tour into a sort of mobile documentary film.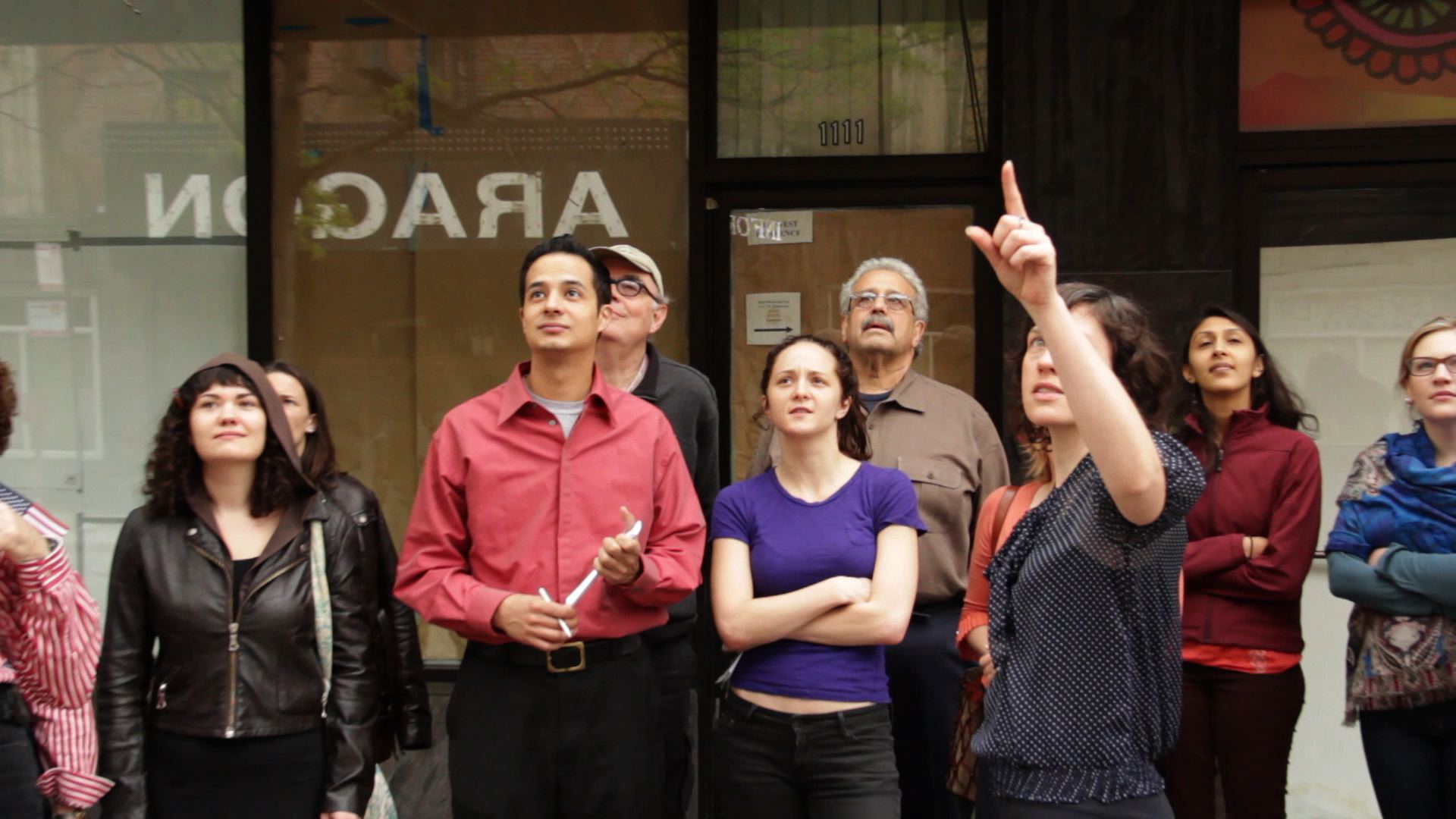 What does one mean by "media," you may ask? Imagine an early "music video" of a jazz performance in the 1940s; a video clip of Studs Terkel chatting with pioneering black journalist Vernon Jarrett, or a historic photo of a happy couple matched up over jazz music at the Aragon Ballroom.
Tour During the Chicago Blues Festival
The Jazz, Blues and Beyond tour by bus isn't a tour for the quiet observer. In addition to a game involving distinguishing the genres of jazz and blues, guests get to make music of their own with a the guidance of blues musician Fruteland Jackson, who will hop on board later on in the tour. Guests will learn fascinating history of Uptown. This includes the origins Green Mill in the early 1900s. We'll also touch on somewhat bizarre evolution of the Aragon Ballroom.
We will enter Meyer Hardware in Bronzeville. This venue was once a 1920's jazz club where Louis Armstrong and Earl Hines played. It's an architectural tour and a historical tour of Chicago that really delves into music history. We are going to dig deep into the the people, politics and culture of Chicago jazz and blues history. This Chicago tour will sell out by the way – right now only 8 seats left. Tickets can be reserved on www.chicagodetours.com.
–Amanda Scotese, Executive Director