Maybe you've heard of the elite Gold Coast neighborhood on the Near North Side, but how about the Historic District of Prairie Avenue? Potter Palmer constructed a million-dollar mansion on the formerly-swampy Lake Shore Drive in 1882, establishing the city's most affluent neighborhood on the North Side. Still, it wasn't Chicago's first affluent neighborhood. Before the Gold Coast, there was "Millionaire's Row," an even denser cluster of mansions belonging to Chicago's most prosperous people between the 1600 to 2200 blocks of Prairie Avenue on the Near South Side.
We research Chicago history and architecture like this while developing our live virtual events and custom corporate events. Join us for our public virtual events or book an exclusive team-building event for your private group. We can also create custom tours and original content creation about this Chicago topic and countless others.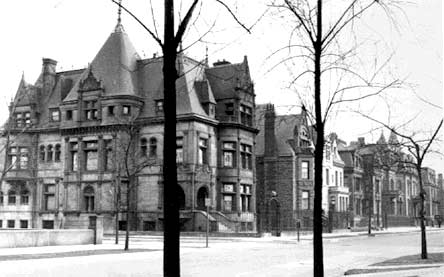 Prairie Avenue was Millionaire's Row

Like many of Chicago's main streets, Prairie Avenue evolved from a Native American trail that connected Chicago's Fort Dearborn with Indiana's Fort Wayne. The area became a desirable location because of its proximity to downtown business without the hassle of crossing the Chicago River. Things really flourished after the Great Fire of 1871. Prairie Avenue and its immediate surroundings were untouched, while the North Side was torched. Displaced people and businesses who could afford it relocated to the south of the Loop.
The Who's Who of Chicago
Prairie Avenue was home to the men who made Chicago a global city. It featured the crème de la crème of Chicago gentry and architecture. To name a few highlights of this exclusive and close knit community:
End of an Era
Pollution and noise from nearby train yards, as well as encroaching districts of industry and "undesirable" activities eventually made Prairie Avenue and its Near South neighborhood less appealing to the wealthy leaders of Chicago. Palmer's new setup in the Gold Coast also drew the aristocratic class to the North Side. Over the decades, factories, parking lots, and warehouses replaced the grand mansions. Only seven of these mansions still exist today. Only a heroic preservation effort saved them all from demolition. A small group of preservation-minded people, which eventually became the Chicago Architecture Foundation, saved H.H. Richardson's Romanesque Glessner House from the wrecking ball in 1966.
Visit the Museums of Prairie Avenue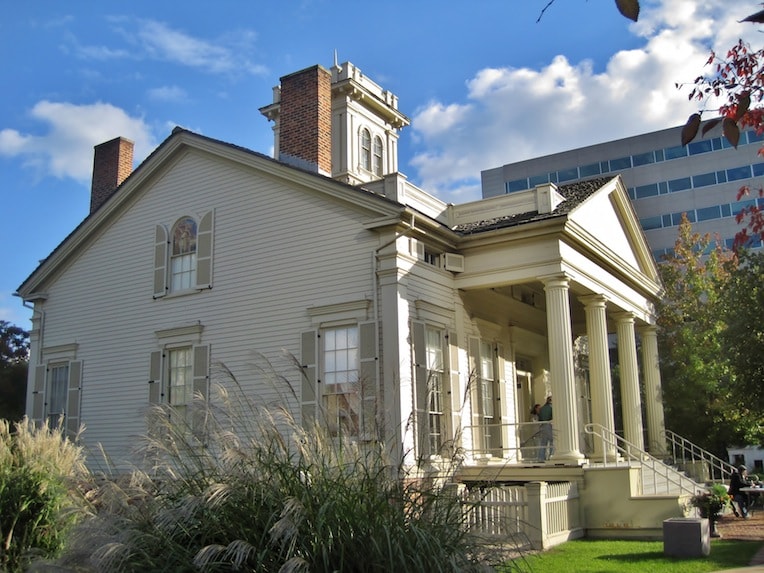 I learned about this forgotten neighborhood when I interned for the Glessner and Clarke House Museums this past spring. The museums, along with the Prairie District Neighborhood Alliance have worked very hard in revitalizing the area and educating the public with their own house tours and an annual neighborhood tour to see historic home interiors. On our "Century of Contrasts South Loop Walking Tour," we would step into the ornate rooms of this Gilded Age Mansion. We can still create a custom private tour that takes you there, of course.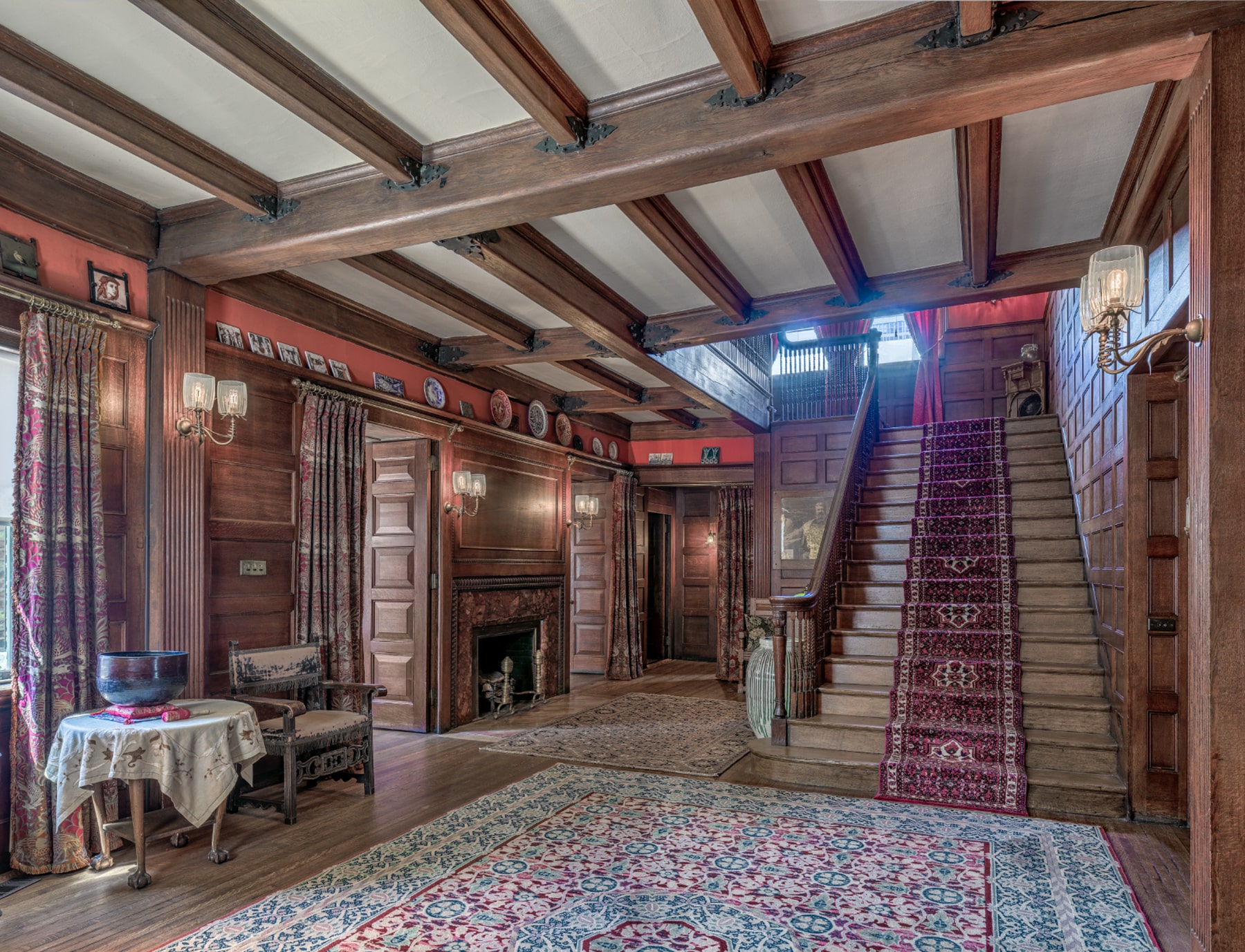 The Glessner House courtyard as well as Women's Park are available for schmancy weddings, corporate events, and banquets. The historic Wheeler Mansion, down the block from Glessner, has been beautifully restored. Today, it's a boutique hotel and hosts a lively farmer's market in the summer. Glessner House also often hosts special tours and presentations on history. The gorgeous Second Presbyterian Church, the favored church of Chicago's Gilded Age gentry, offers guided tours of its 1874 architecture, including a stunning Arts and Crafts style renovation and painterly stained glass masterpieces. There's lots to do to explore the up-and-coming Near South Side neighborhood, where the glamorous past is coming into clear view again.
— Marianna Foral, Research Intern
ABOUT CHICAGO DETOURS
In business since 2010, Chicago Detours is a passionate team of educators, historians and storytellers. We applied a decade of experience as one of Chicago's top-rated tour companies to become a virtual event company in 2020. We bring curious people to explore, learn and interact about Chicago's history, architecture and culture through custom tours, content production, and virtual events.