Pullman – the man, the train car, and the neighborhood – holds a powerful place in Chicago history. George Pullman crafted a live/work community entirely according to his own personal specifications. I first began researching the role ethnicity played in the town and company of Pullman during a History of Immigration and U.S. Ethnic Identity class I took earlier this year. I relied upon at the Chicago Foreign Language Press Survey (CFLPS). The WPA translated this collection of ethnic press papers during the 1930s. The articles there illuminated the ethnic component of Pullman.
A Working Town
The town of Pullman presented a unique situation for immigrant groups. One thing I found interesting was how Mr. Pullman wanted everything to be uniform, and since he opposed labor unions, he wanted a model town that might be able to prevent unions from infiltrating his company. According to The Story of the Pullman Car by Joseph Husband, Pullman "hoped to create a town, in a word, where all that is ugly and discordant and demoralizing, is eliminated and all that inspires to self-respect, to thrift and to cleanliness of person."
Keeping the Masses Happy
Pullman's strategized how to make these ethnic workers into politically non-disruptive Americans and enthusiastic supporters of his company. He mixed people of various ethnicities via all kinds of amusements and recreation activities. His town could not fully meet all the social and religious needs of its residents. Ukrainian, Slovak and Czech residents, for example, created their own ethnic holidays and celebrations. Members of Polish and Croatian communities took part in "Singing Societies." Oh, the world before television.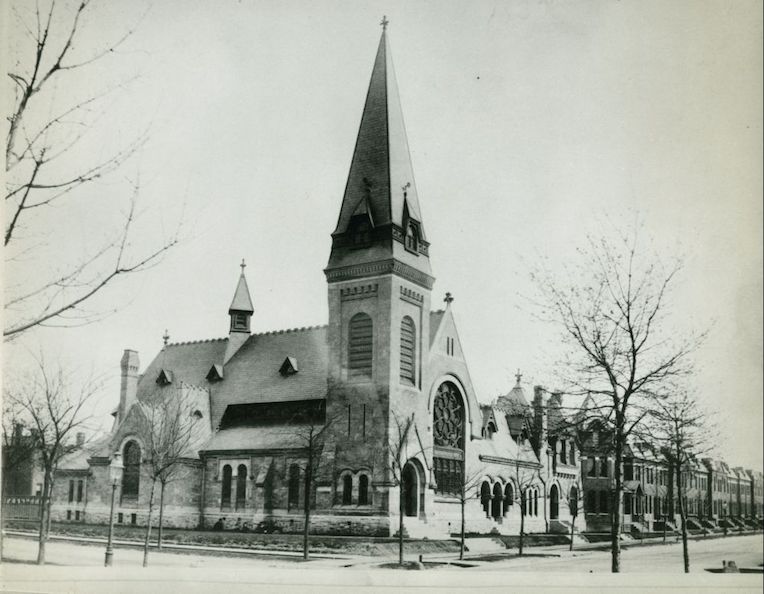 Space was hard to come by within the town because Pullman owned all of the land. Ethnic organizations could either rent space from Pullman in his buildings or build on land located outside of the town in order to have space to gather. The high price of rent charged by Pullman was limiting and often small and stuffy.
George Pullman exploited his work force; pay from the Pullman Palace Car Company was recollected through the Pullman Land Association. Rent was taken directly out of people's paychecks. Some were left without enough to buy a pack of cigarettes.  The words of a preacher of the Greenstone Church at Pullman sums it up: "I preached once in the Pullman church, but by the help of God I will never preach there again. The word monopoly seems to be written in black letters over the pulpit and pews.'
~Brian Failing: Research & Collections Intern