The Chicago-style hot dog…there are plenty of places in Chicago to grab one, and we each have our favorite. Before I share a little tour of our Chicago dog options, let's dig into some history of Chicago's special spot in the world of encased meats.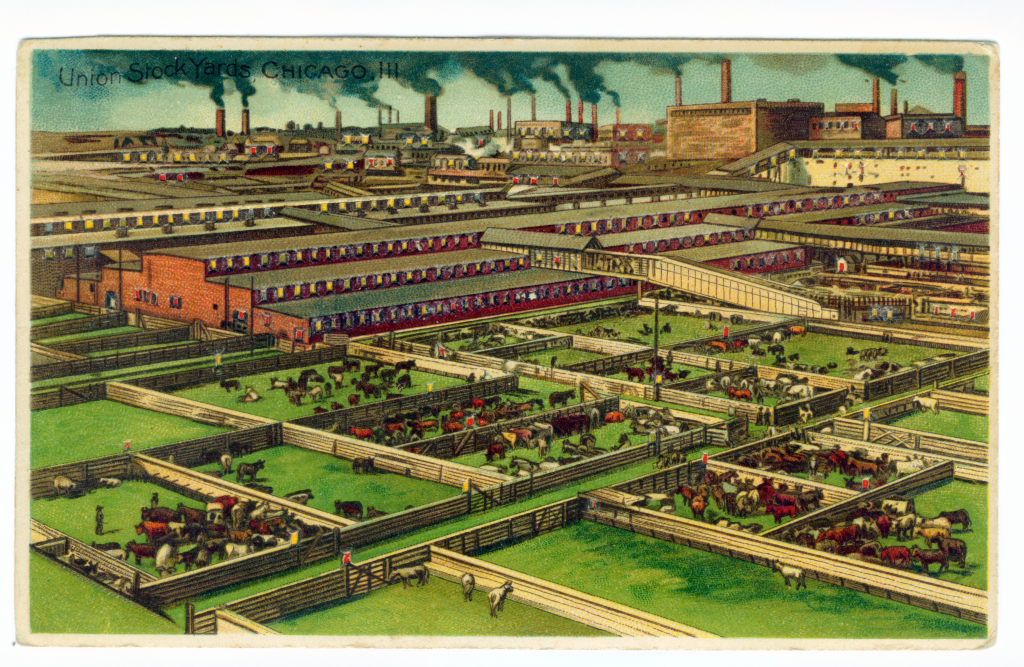 Chicago's Meaty History
It has a lot to do with big names in Chicago history and the meat biz. Hot dog processing was revolutionized by major plants under Gustavus Franklin Swift and Philip Armour in the mid-19th century. These dis-assembly lines were perfected in Chicago, where they claimed to find a use for "everything but the squeal" of each pig slaughtered. Some of the first food sanitation laws come from Chicago as a result. We delve into some of this rather gross history on our Big Shoulders Historic Bar Tour in Bridgeport.
Hot dog culture also has a lot to do with the little man, too. Its success rose from the popular demand for cheap meat products. Because of that, I have a hard time accepting the gourmet approach. Historically, the working class meant the immigrant class. So we see quite a few ethnic influences on the hot dog in Chicago alone. Though ancient in origin, the idea of the sausage link is associated with Germans. They were, not coincidentally, some of Chicago's first immigrants. They and their Austrian neighbors give us the term "weiner" which is short for "weinerwurst," which means "sausage from Vienna." (This will hit home even harder in a moment when I tell you of my favorite dog.) We also have them to thank for our mustard and dill pickle.
Then the Jewish population affects our desire for all-beef dogs–no mixing of the "who-knows-what" that so many fear is intrinsic to the hot dog. Buns are an American approach, but Jewish bakers give the poppy seed bun specific to the Chicago Style.
Some say the Italians influence lead to the tomato slice, the onions, peppers, and relish. That may be a little bit of a stretch, though. We could also attribute some of these toppings to the Greeks. And the celery salt? At one time, Chicago was the nation's celery capital; most early immigrants worked their own celery farms. These toppings add up to the fact that the Chicago-style hot dog is a working class, immigrant food despite its bigger, commercial industry.
Where to Eat a Chicago-style Hot Dog
Now for the eateries. Being a Logan Squarist, I dabble in the world of the gourmet, especially since Hot Doug's Sausage Superstore is so close and offers the Chicago Style Dog, priced at only $2 despite Hot Doug's swanky renown for more eccentric game. And a francophile like myself simply can't say no to anything with duck fat, like their special fries only offered on the weekend.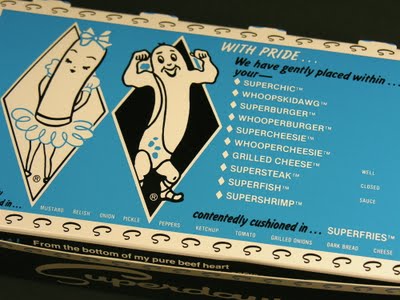 Another common favorite is Superdawg drive-in, which is delicious as well as adorable with its little box and its big mascots, yet practically inaccessible for those of us on public transportation.
I prefer simply to follow the Vienna Beef signs. The story of Vienna Beef, like so many Chicago staples, begins with the World Columbian Exposition of 1893. Nowadays, those blue and yellow signs are as common as Walgreen's–even nationwide–and they stand for pure beef excellence. My favorite spot to grab one is George's Hot Dogs in Bucktown. For a mere $3.50, you can score a true Chicago-style hot dog and fries. Just to clarify, that means a steamed, pure-beef dog in a poppy seed bun topped with yellow mustard, bright green sweet pickle relish, a dill pickle spear, chopped white onion, a tomato slice, pickled sport peppers (the only optional item) and a dash of celery salt.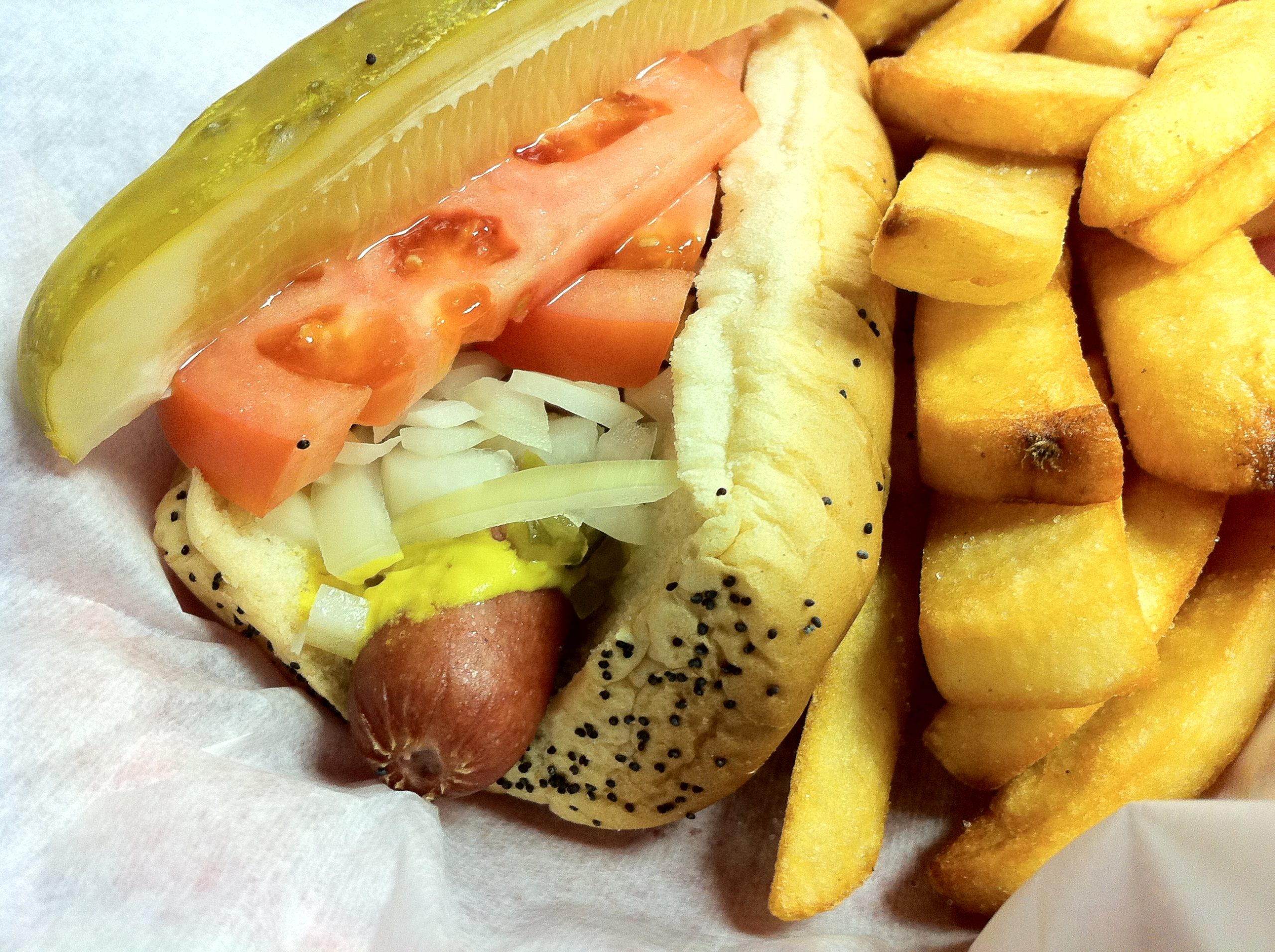 And then for quality and convenience, we at Chicago Detours love Max's Take Out, located right next to our office on Adams Street downtown. Guests on our Loop Interior Architecture Walking Tour get a coupon for Max's! Whatever your preference, I won't even judge you if I hear the dreaded k-word in your order. Simply enjoy!
– Elizabeth Tieri, Tour Guide