In Part 1 of this two-part blog post, we talked about some reasons why a visit to Chicago cemeteries can be a great way to connect with the city and its history. Now let's really talk about the spooky stuff.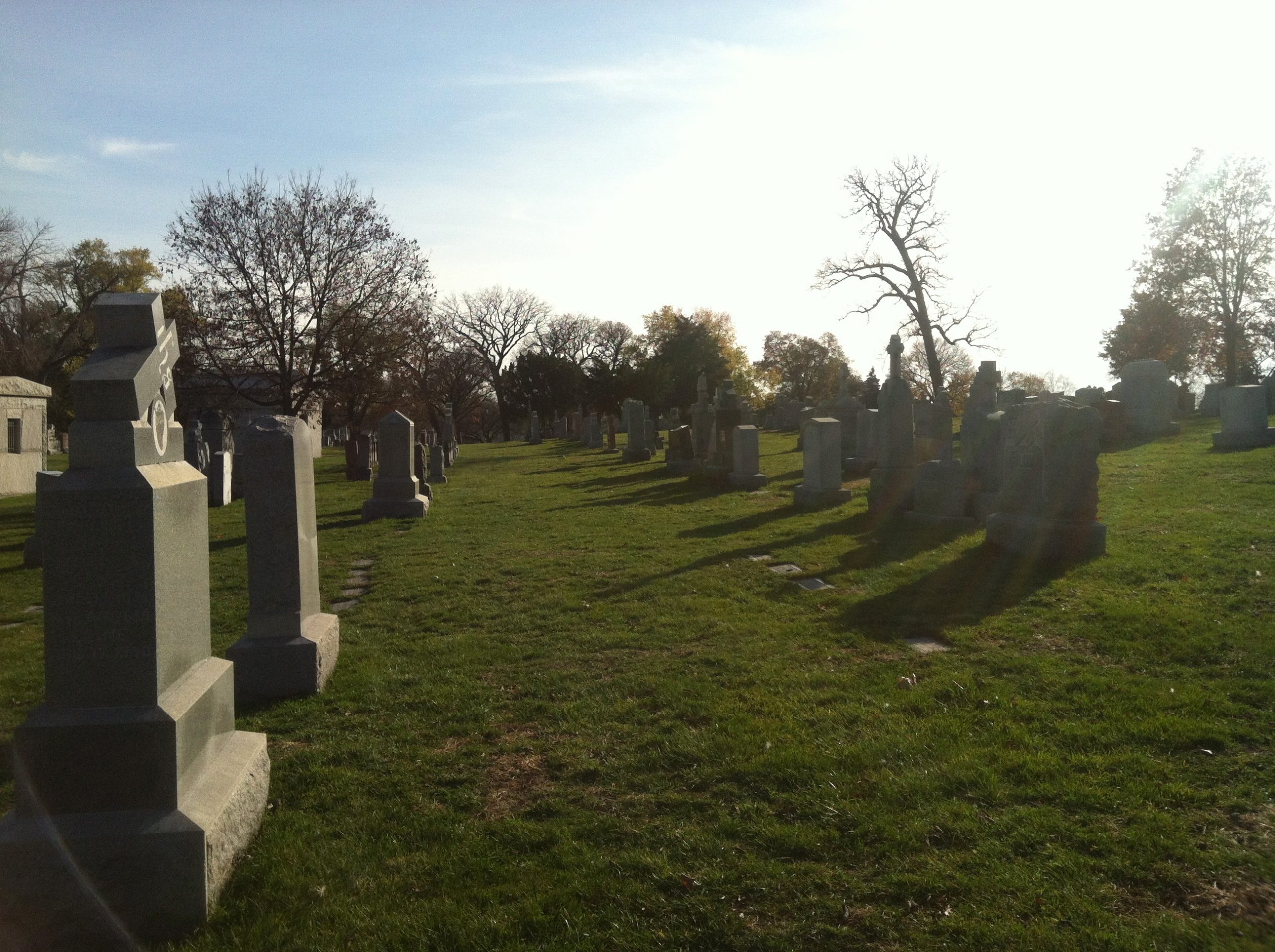 You probably know that we do cultural tours of Chicago, and so ghost stories aren't exactly our angle on Chicago architecture and history. However I do have some creepy photographs to share with you!
Mount Caramel Cemetary and Gangsters
Mount Carmel Cemetery has graves of many Chicago gangsters, like Al Capone and the Genna family. The six Genna brothers made a luxurious living out of bootlegging and other crimes during the Prohibition Era. Two of the brothers, Peter and Sam just had regular names. But you gotta love the ones with nick names: "Bloody" Angelo, Antonio "The Gentleman," Mike "The Devil," and my favorite – Vincenzo a.k.a "Jim."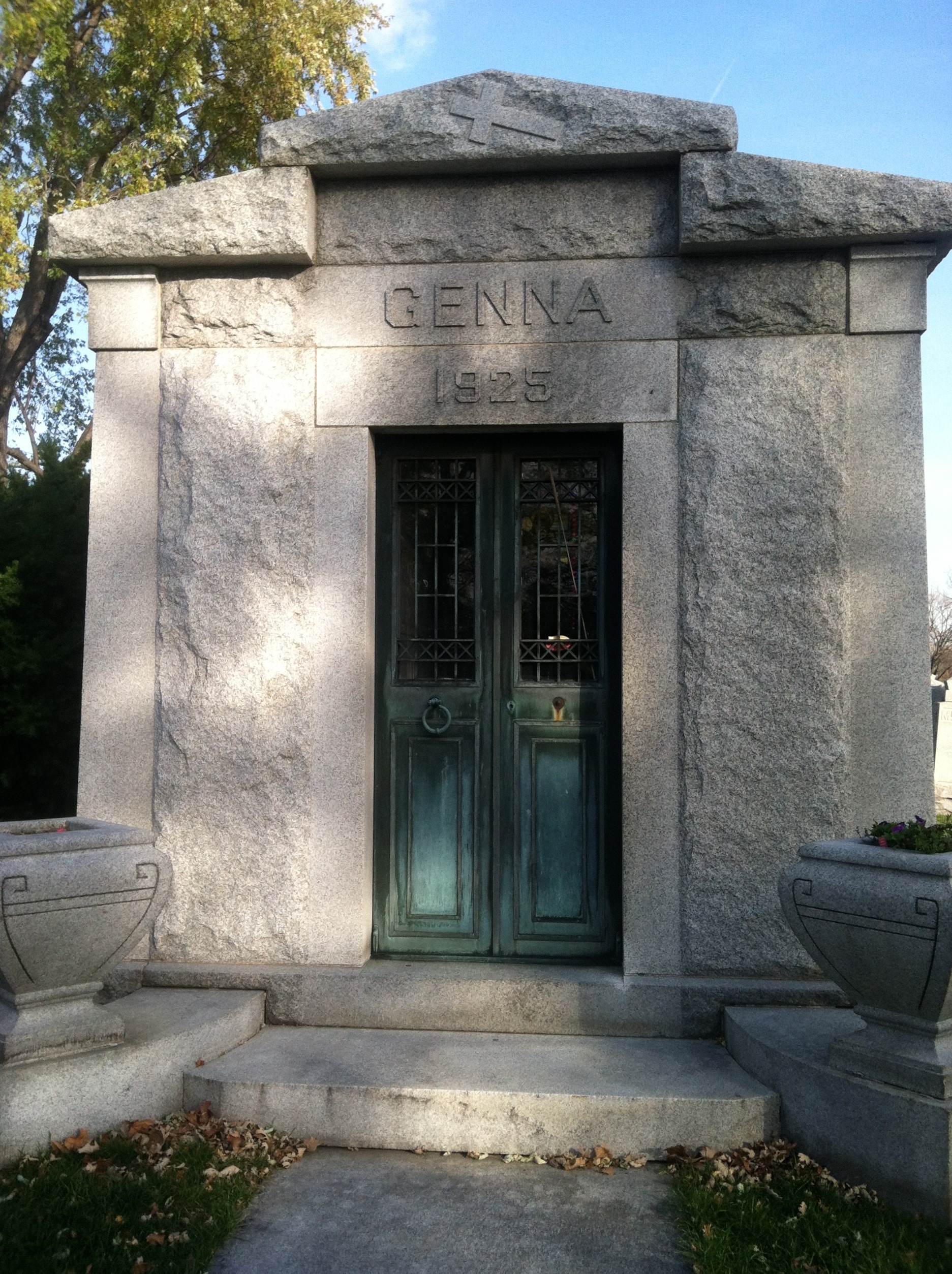 Doesn't look so creepy, right? Oh, but peek inside…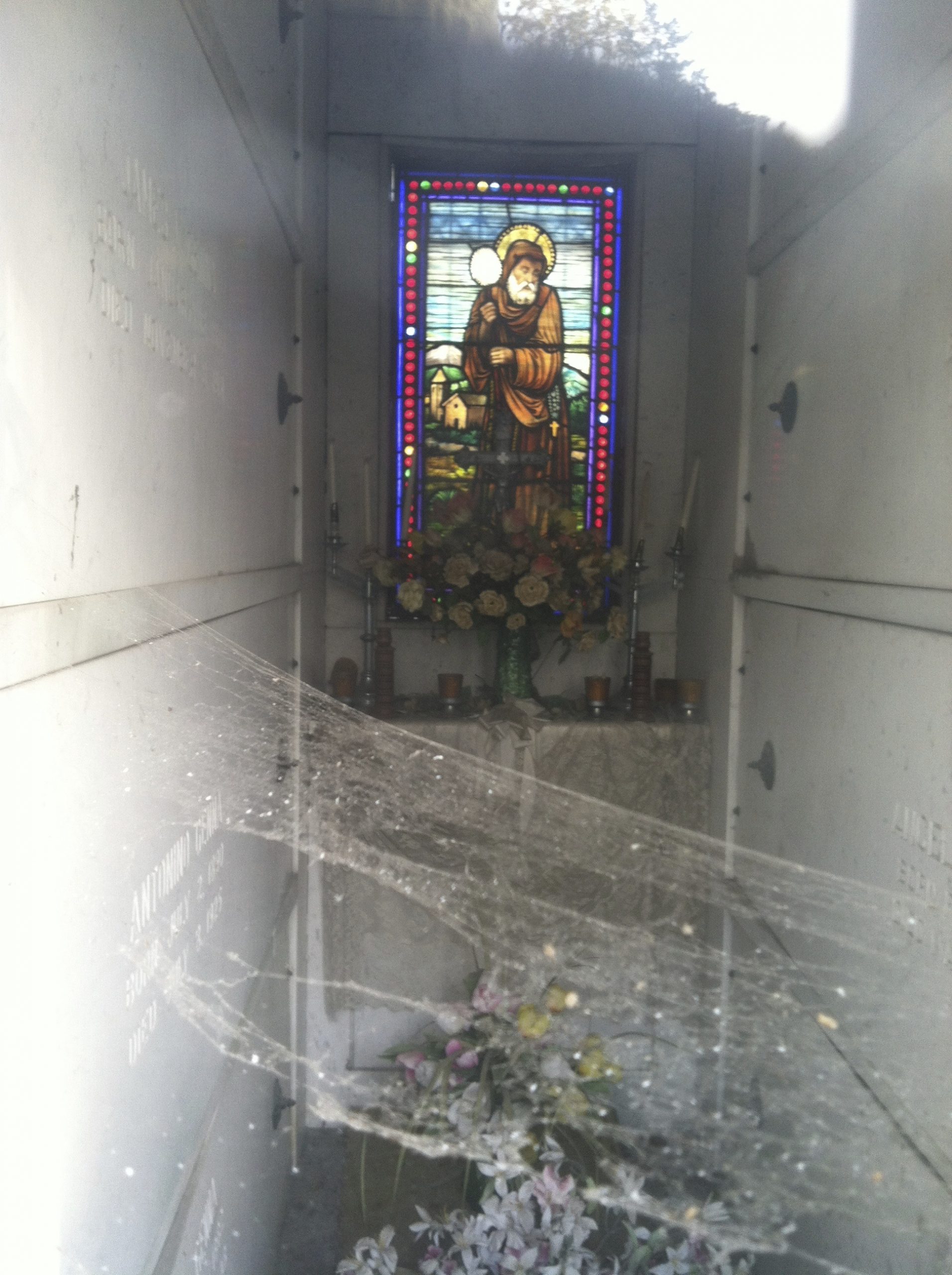 Do you see that light flare at the top of the image? That just might be Jim's ghost begging for moonshine from the grave!
The Italian Bride
Okay, jokes aside, I do have a creepy story. Have you heard of the "Italian bride"? Julia Buccola married in 1921 and nine months later died during childbirth to a stillborn baby. A few years later her widower remarried and her family moved out to California. It seems like the everyone had moved on, but her mother started having nightmares. She dreamt that Julia was buried alive and begging to be freed from her grave. I've spent a lot of time in Sicily, where the Buccola family hailed from, and this sounds exactly like the dark stuff of Sicilian folktales actually (such as the creepy Christmas witch)!
La Mamma returned to Chicago to investigate, and from there the facts of the story get muddy. No one really knows how, but she was able to exhume Julia's grave despite six years passing. The story is that when they opened the casket they discovered a perfectly preserved body.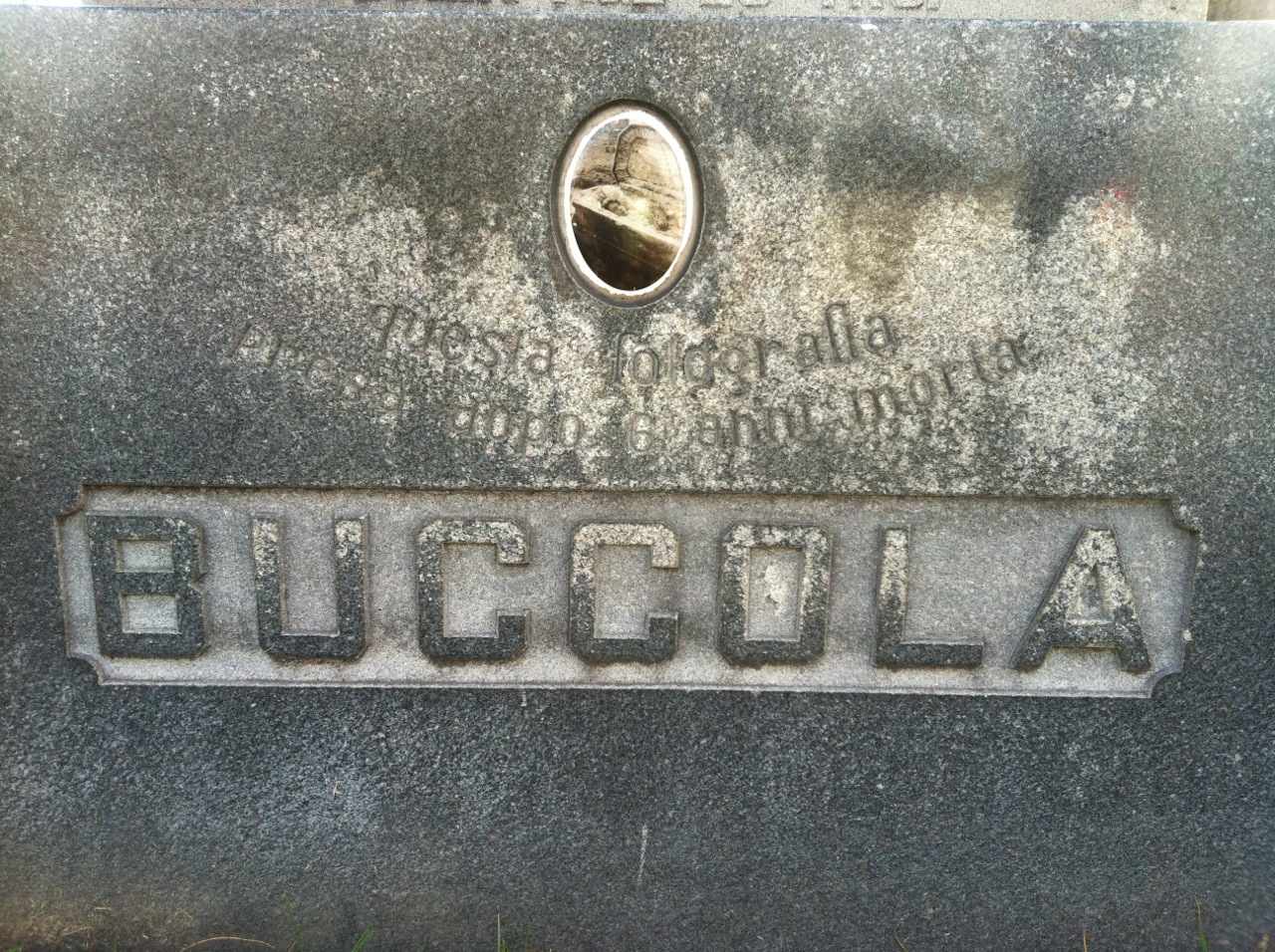 In Italian the grave says, "This photo taken six years after death." Ignore the splotch on the upper part of the photo and you can make out that it is a woman lying in a casket. A giant monument was erected in her honor, to the dismay of Papá Buccola, and eventually Julia's mother joined her daughter in repose. Creepy stuff!
–Amanda Scotese, Executive Director