Chicago and Malort is a match made in heaven. Or hell. Probably hell. I'll leave it up to you. Still, most any Chicagoan can probably recall the first time they tasted Malort. I can distinctly recall the evolution of my friend's facial expressions – naive curiosity, then horror, then confusion, and finally bitterness as the aftertaste lingers. Local traditions, like Chicago and Malort, are a favorite theme of ours. So I decided to look into the drink's history and its association with our fair city.
We research Chicago history and architecture like this while developing our live virtual events and custom corporate events. Join us for our public virtual events or book an exclusive team-building event for your private group. We can also create custom tours and original content creation about this Chicago topic and countless others.
What is Malort?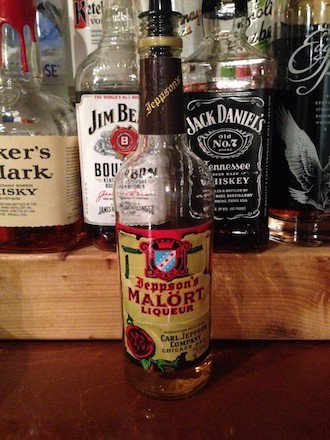 Malort is an herbal liquer whose flavor has been described as everything from fermented grapefruit to burnt carpet and nail polish remover. People love it or they hate it, though it's usually the latter. But in Chicago, we keep drinking it all the same. Hell, we even buy Malort hot sauce.
Jeppson's Malort is Chicago's version of a beskbrännvin. It's a Swedish-style schnapps distilled with the flavor of wormwood. (deeply ironic YUM sound) The word itself is actually just Swedish for wormwood. The drink was first used as a medicine in the Middle Ages. Much later, Malort made its way to Chicago by way of one particular Swedish immigrant, Carl Jeppson.
Chicago and Malort History
Jeppson started producing Malort on his own and took bottles from bar to bar during prohibition. Being Swedish and in Chicago, this was mainly Clark Street in Andersonville. Categorized as a medicinal alcohol, Malort was legal to produce and sell and became an Andersonville staple. With the repeal of prohibition, Jeppson was finally able to sell his recipe to a proper distiller, Bielzoff Products Co. In the hands of a larger company, Malort spread first to the Polish community and eventually to the rest of Chicago. The rest, as they say, is history.
Tellingly, this particular way of skirting the Volstead Act never spread very far. In fact, Cook County accounts for 90% of all Jeppson's sales. This is even more remarkable when you learn that the local distillery shut down in the 1970s.
A handy map shows all of the bars and stores that sell Malort. It's, uh, heavily tilted towards Chicago. Scroll out and you'll find oddities and lunatics in places like Washington D.C., Baltimore, and one bar in Copenhagen!
Malort is a Chicago Tradition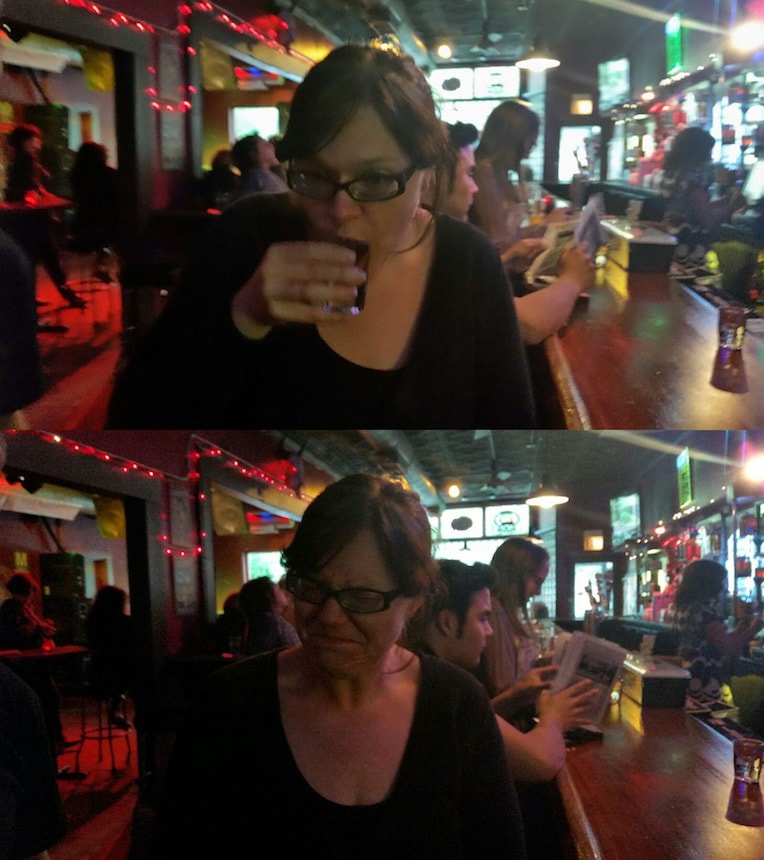 Chicago may be the world capital of Malort consumption (we're #1!), but that's only true because several generations of Chicagoans passed it down. We're a city of intense pride, so we embrace traditions, even when they taste terrible. Indeed, one of Chicago's neighborhood bars, Scofflaw, has Malort on tap. Rumor has it their Malort cocktail is actually enjoyable. Color me skeptical.
[Amanda interjects here: I have always found Malort to be tasty, even before this whole hipster Logan Square Malort thing started! If you like a good amaro, like Fernet, you just might enjoy it. Malort isn't terrible for everyone! However, after telling my employees that I liked Malort, two of them bought me bottles of it. I honestly don't like it that much, but thank you!]
The strong local history tie is even visible on the label. You can clearly see the Chicago flag's famous design, albeit in an earlier form. The labels shows only three stars, which matches the look of the flag during Prohibition.
The Jeppson Cult
Chicago and Malort will always be intertwined. Still, it's safe to say it's really a cult drink. Jeppson's doesn't really have a budget for print advertising, but cult followers have created their own slogans and commercials. Fans also even make their own homemade versions. The faint of heart can head to artisan cocktail bar Violet Hour in Wicker Park after a custom private tour of the neighborhood. Here they have partnered with Letherbee Distillers to make a more palatable version. The Nisei Lounge, a Wrigleyville mainstay is also famous for its Malort-love.
So cheers to this particularly insane Chicago tradition!
Blech…
–Jenn Harrman and Alex Bean
ABOUT CHICAGO DETOURS
In business since 2010, Chicago Detours is a passionate team of educators, historians and storytellers. We applied a decade of experience as one of Chicago's top-rated tour companies to become a virtual event company in 2020. We bring curious people to explore, learn and interact about Chicago's history, architecture and culture through custom tours, content production, and virtual events.