Hello, Chicago Detours followers and Chicago architecture enthusiasts! I'm Jenn and have recently joined the Chicago Detours staff as Marketing Manager and Tour Guide. Since I will be authoring many blog posts, such as our most recent post on ways to explore Chicago, I wanted to introduce myself and share a bit about the architecture tour guide training process here at Chicago Detours.
First, I'd like to share a little bit about me. I've been studying architecture and design for the past 10 years and have a Master's Degree in Historic Preservation from the School of the Art Institute in Chicago. Prior to Chicago Detours I worked, studied, and led tours as a docent for three years at Mies van der Rohe's internationally famed Farnsworth House in Plano, Illinois.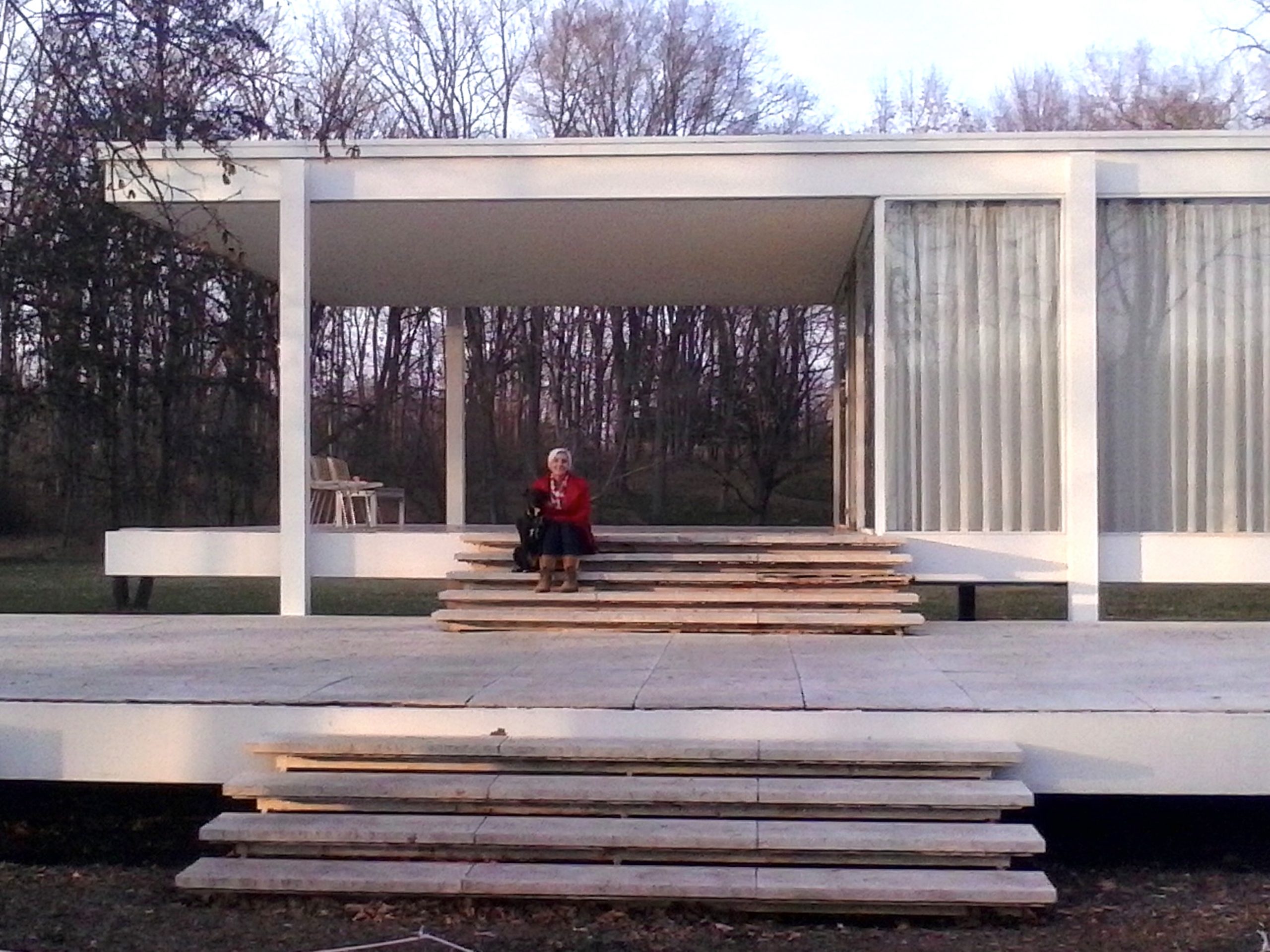 I'm a lover of all things art, architecture and design with a soft spot for Mies (of course), modernism, and the Bauhaus. In addition to exploring Chicago's rich architecture over the years, I've enjoyed traveling nationally and abroad and experiencing new cultures. After architecture my second favorite thing would be food. I can still imagine the taste of that Wiener Schnitzel from Vienna – sigh.
Training as an Architecture Tour Guide
In addition to working in the office at Chicago Detours, I've been training as an architecture tour guide for the Loop Interior Architecture Tour, which has turned out to be a unique and fun but intense process. More akin to three post-graduate courses in Chicago architecture, history and culture rolled into one eight-week program, the training process has immersed me in the historical background, factual information and forgotten stories of the places we go to on the tour. I've read everything from architectural history books, like Constructing Chicago by Daniel Bluestone, to Give the Lady What She Wants: The Story of Marshall Field & Co. by Lloyd Wendt. We have also been reading archival books forgotten to time, such as this 1911 Chicago Public Library Handbook.
While the tone of our tours is casual and we keep a fun, educational dynamic, guides must have a depth of knowledge to be able to share new ideas to help guests relate to the city and its architecture. To facilitate this exchange, the Chicago Detours training process also includes detailed discussions on educational dynamics as well as customer service and hospitality. Therefore, our tour guides are not only knowledgeable, but they are approachable, too.
In addition to these studies, my favorite aspect of Chicago Detours' tour guide training program is the visual engagement of Chicago architecture that we indulge in on the Loop Interior Architecture Tour. Training for this tour has gotten me to notice architectural eye candy at some of the tour stops that I had never seen before, even as a longtime Chicago architecture scholar.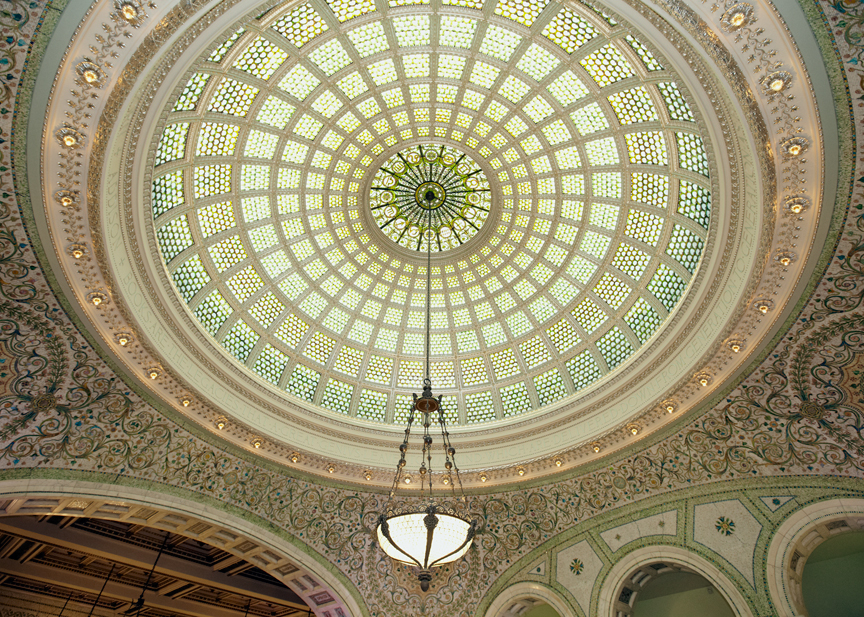 On the tour, when we aren't engaging with the architecture, we are often using the iPads which have historic photos and video clips on them. The use of iPads turns a talking head of a typical tour into a dynamic tour experience, and I've enjoyed learning about cool places to find historic photos and videos, like Mediaburn Archive.
See You Soon!
As an experienced architecture tour guide, I can say that this is the most thorough training process I've undergone and am glad of it. The Chicago Detours training program has taken me beyond what I learned in previous docent trainings by focusing not on just a script, but on all te roles of a great tour guide, from being an expert to an educator to a city liaison and travel consultant. This infinite learning process will help me continue to grow and learn as a Chicago Detours tour guide.
I look forward to exploring Chicago architecture, perhaps with you, in the near future.
-Jenn Harrman, Marketing Manager and Tour Guide