Let's do a little history of Michelle and Barack Obama in Chicago. With the 2012 presidential elections coming up, I realized that I don't know a whole lot about his life. Which is odd, since he's President and calls Chicago home, specifically the Hyde Park and Kenwood areas. I've walked by his house many times, because my friend lived a block away. Our annual University of Chicago Campus and Neighborhood Tour during Family Weekend goes by his abode. So here's an overview of the of Obama in Chicago focusing on Barack's life here.
We'll fast-forward through his early life: Barack Obama was born in in 1961 in Honolulu, where he was raised by his single mother through high school. He then went to Occidental College in LA before transferring to Columbia University in NYC. At Columbia, he majored in political science and specialized in international relations. How many people can say that their major is so relevant to their current job, right?
Community Organizing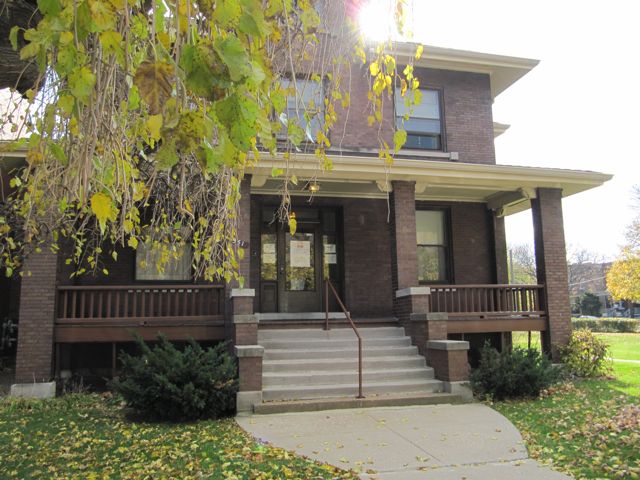 Two years after graduation from Columbia in '83, the Obama in Chicago era began. He moved here to work at the Developing Communities Project, a then-new, faith-based organization that came together to address issues of unemployment, poverty, and violence via job training and leadership development programs. The organization was inside this brick house in the Roseland community. Obama established the organization as a non-profit and was the first Executive Director, 1985-1988. The DCP is now in a new location, and today this house is a rectory for the church next door.
Law School Days
Barack Obama then headed to Cambridge for Law School at Harvard, and in his second year was the first black president of the Harvard Law Review. He graduated magna cum laude, aka "with great honor," in 1991.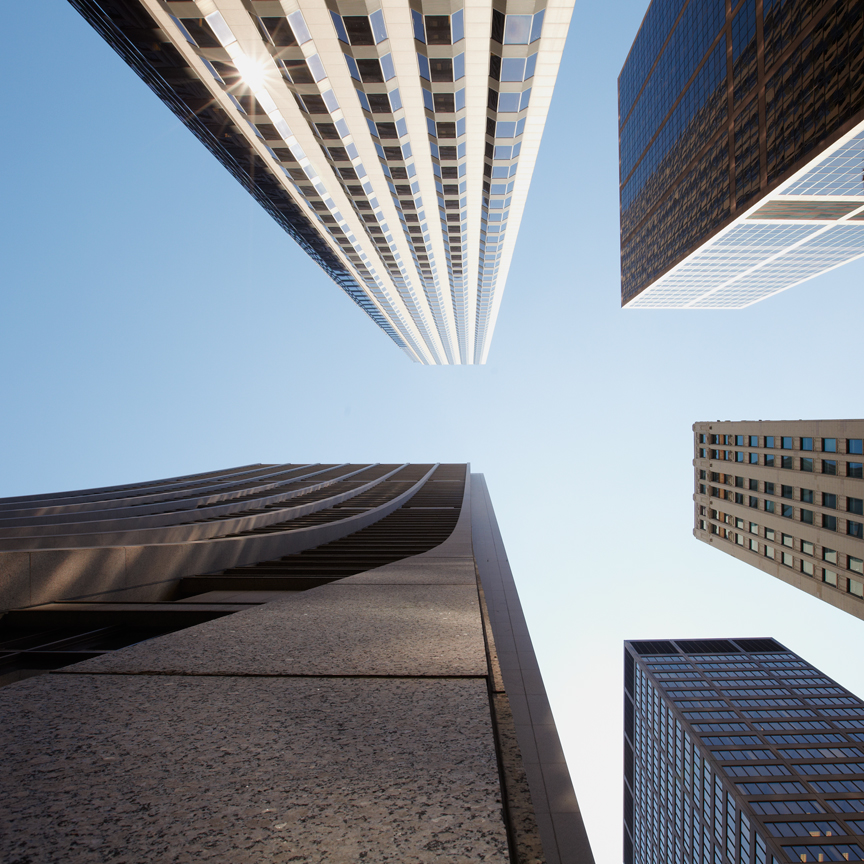 Before graduating though, Barack came back to Chicago as a summer associate intern, first for Sidley and Austin in Chase Tower (skyscraper on the bottom side of the picture) in '89 and then at Hopkins and Sutter in the First National Plaza building (tower in the top end of the photo above) in'90. Michelle LaVaughn Robinson and Barack Obama met while working inside the iconic Chase Tower at 10 S. Dearborn. (We visit this building for our Loop Interior Architectural Tour actually.)
Married Life
Michelle was his assigned mentor and she initially found his requests to socialize inappropriate. He finally convinced her to go out. For their first date, they grabbed an ice cream at Baskin Robbins in Hyde Park. The ice cream shop is no longer there, but a plaque on a stone at its former location of Dorchester and 53rd marks the historical moment of Michelle and Barack's first kiss.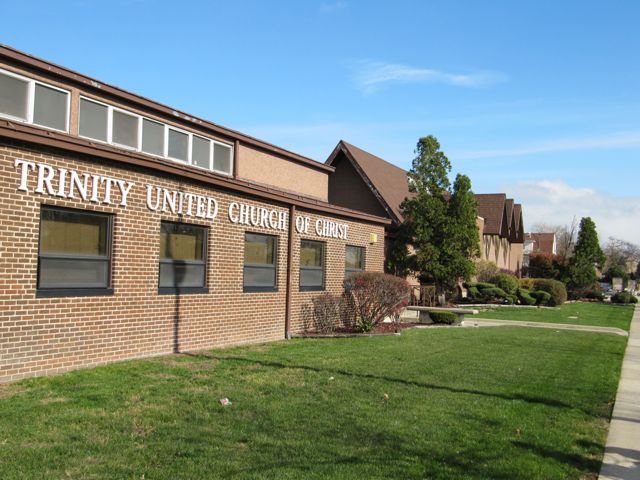 The two got married at Trinity United Church of Christ, which was located at 532 W. 95th St. The location is now used for educational programs and bears the name of the controversial preacher who sparked Obama to sever ties with the TUCC. The current church is a block to the east, pictured below.
Of course the wedding had a beautiful reception, held at the South Shore Cultural Center (exterior below).
This magnificent community building of Chicago was originally a private club with a gorgeous ballroom looking out to Lake Michigan.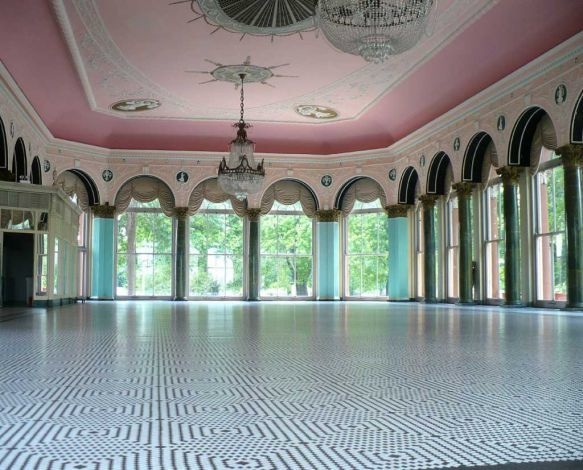 Of course there are many more, like Valois, a Hyde Park diner with a special "Obama" menu, his barbershop at 5234 S. Blackstone, or his fancy gym, the East Bank Club in River North.
Regardless of who you vote for tomorrow, hopefully we can all come together with the pride of having a President who calls our city home, which has put Chicago in the international spotlight.