Chicago house music history may not spring to mind when you think of famous Chicago creations. Maybe you think of deep dish pizza, the Sears Tower, the Ferris Wheel, or Cracker Jacks. Perhaps even blues music or organized crime. But sweaty bodies dancing to relentless 4-4 beats in the darkness of warehouses in the 1980's? That's Chicago house music.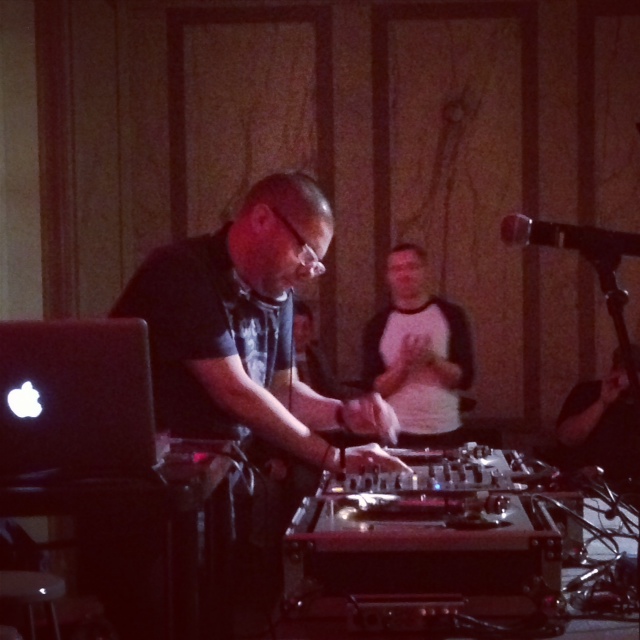 Chicago House Music History
You may have no idea that "Chicago house" is a genre of music or perhaps you merely associate it with clubs on the "see and be seen" scene of the Gold Coast. But house music originated in Chicago, and it has revolutionized dance music around the world. Here's the story, in brief.
No music comes out of nowhere, so when in music history does one begin to talk about a genre of music? For Chicago house, let's start with disco of the '70s. Sure we know of Saturday Night Fever, but actually disco–like many new and progressive ideas–was edgy before it got commercialized. And house music–which grew out of disco and mixed with British new wave synthpop like Soft Cell–was edgy in its beginnings, too.
A native New Yorker named Frankie Knuckles was working as a DJ in Chicago in the '70s. Back then DJing just meant you played records with some fade ins and outs. He grew to know what parts of songs worked and didn't, so he started making "edits" to adapt songs to his likings.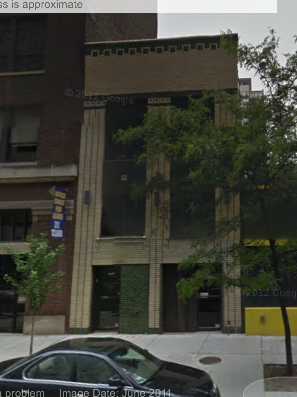 The Warehouse
Eventually he added a drum machine, and he played these re-edits at his nightclub, called the Warehouse. It was located at 206 South Jefferson Street, pictured above, and the building is still there today. It's not far from the Factories to Calories Fulton Market Food Tour which we now offer. Patrons of the Warehouse were predominately gay men, black and Latino. If you want to get an idea of the kind of music heard at the Warehouse, and also see what Chicago looked like in 1981, watch the video below. It mixes '80s Chicago house music with street scenes and CTA train shots from the era.
One day in 1981 Frankie was driving around and saw a music store with a sign: House Music. Frankie asked his friend what it meant, and his friend responded, "It's that shit you be playing down at the Warehouse." Thus Frankie learned that the music he and many other DJs had been playing now had a name. He could have hardly imagined at the time how huge house music would get in Europe, and eventually across the world. Or that on August 24, 2004 the city would dedicate an honorary Frankie Knuckles Way sign on the block of Jefferson Street where the Warehouse club was. Senator Barack Obama was in attendance.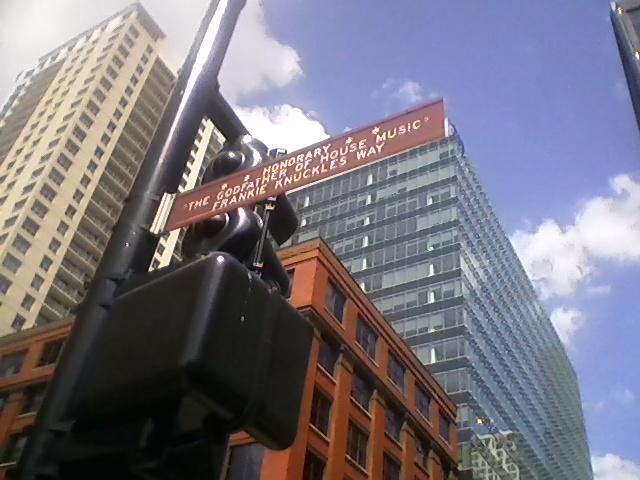 Wired Fridays
These days, the Cultural Center is celebrating electronic music, including house. "Wired Fridays" are DJ sets at 12:15pm weekly through May 24th, 2013. When I went last week, the Cultural Center meeting area had been transformed into a dance club, with a dance floor and dimmed lights, and DJ Frankie Vega (pictured at the top of the post). And despite the unlikely place and time of day for a dance party, it was crowded! There was an awesome mix of people dancing, from electronic music veterans to…actual veterans!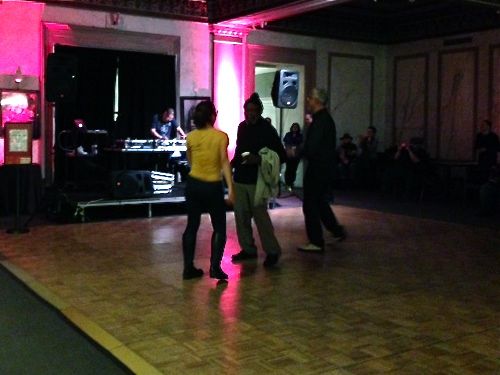 So if you didn't know what "house music" was, perhaps you can experience it firsthand some Friday soon. See the full "Wired Fridays" schedule here.
— Amanda Scotese, Executive Director