On our Chicago Highlights Detour 101 we take private tour guests to see a lot of Chicago's primary tourist attractions which we discuss regularly. Chicago Detours tour guides like myself are all passionate about Chicago history and know a lot, but sometimes we still get stumped. So I dug into some tour questions we couldn't quite answer from curious people on our Chicago Highlights driving tour.
How did the Water Tower survive the Great Chicago Fire?
Let's start with one of the oldest structures in Chicago, the Historic Water Tower which survived the Great Chicago Fire. My initial response to this tour question was: because it was full of water. However, we did a little extra research and found that it was mostly likely thanks to fireman Frank Trautman. He covered the Water Tower in sails and blankets that he soaked in the lake to save the structure from burning. Great job, Frank!
Why did Dearborn Station stop being a train station?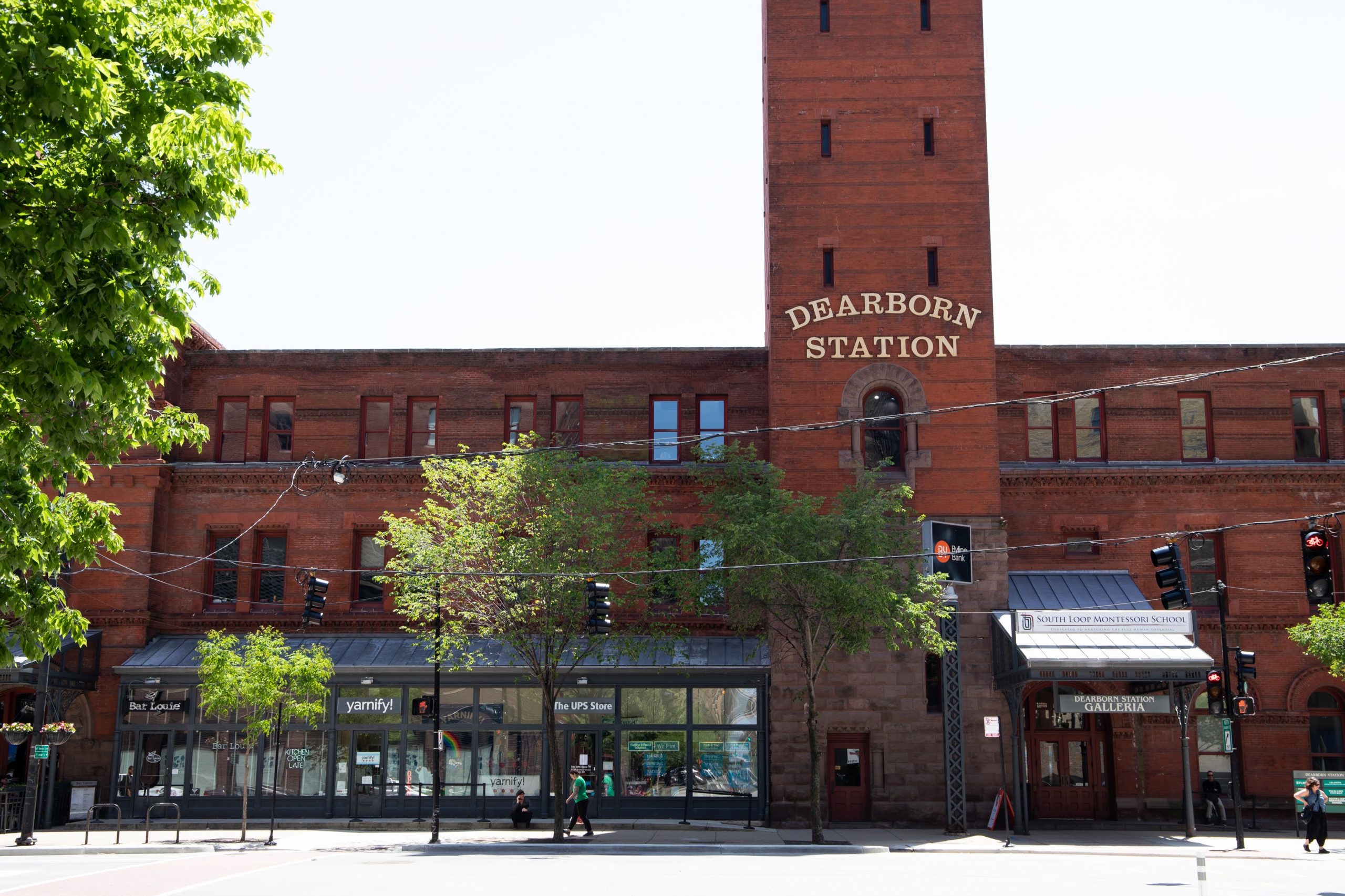 Dearborn Station is a building I have loved since I was a child because of the dramatic way it dead-ends Dearborn Street. I hadn't thought of it as much more than a facade. At its peak in the 1920s, it welcomed 146 trains per day and more than 17,000 passengers. That would be a long-distance train arriving in Chicago every ten minutes or so! Like many declines in the 20th century, it was caused by the proliferation of the car and a national shift from railway to highway traffic. So by 1971 the railroad companies that stopped there over history had gone bankrupt. The station closed to passengers and the railyard was demolished a few years later.
How big is…?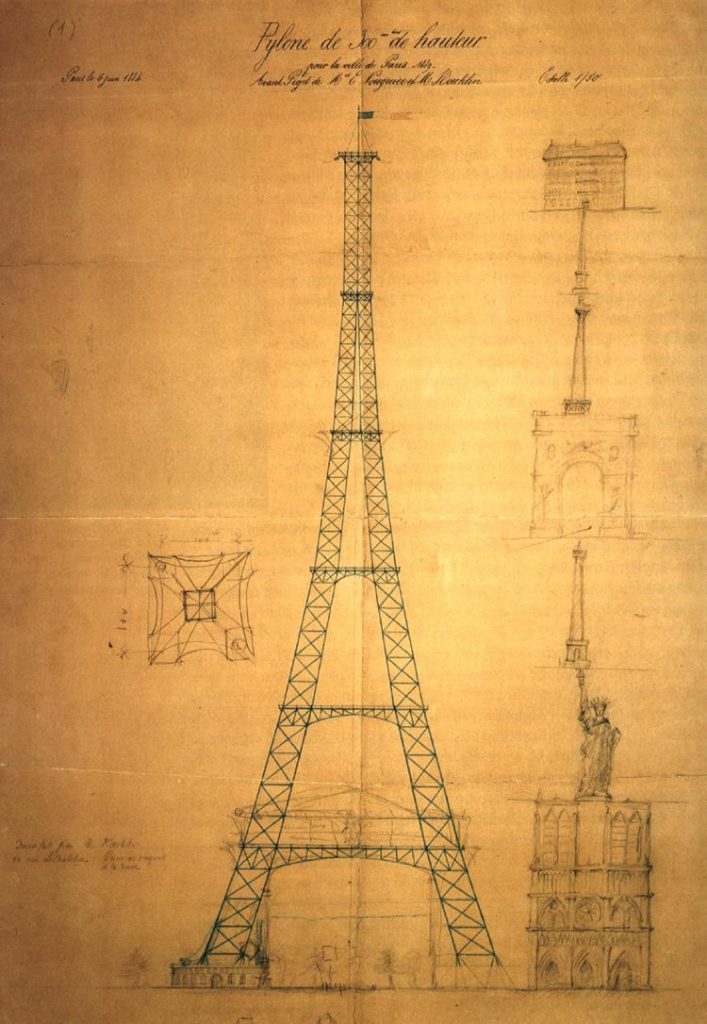 The questions that stump me the most on the Chicago Highlights driving tour are about the size of things, especially in comparison to other icons worldwide. As a letters gal, I always struggle with how to answer these questions on the spot during our tours. I researched some numbers to put a few things in perspective.
"How does the Ferris Wheel compare in size to the London Eye?"
On the Chicago Highlights driving tour, we share the story of the Ferris Wheel's world debut at Chicago's 1893 World's Fair. We point out the present-day Ferris Wheel at Navy Pier, which at 196 feet would have been dwarfed by the 264-foot-tall original from 125 years ago. Guests often wonder how the original Ferris Wheel compares to another of its modern-day descendants, though–the London Eye. At 443 feet, the London Eye would be almost twice the size of Chicago's original Ferris Wheel. However, let's remember that the London Eye was built more than a century later!
Let's compare the first Ferris Wheel instead to some of its contemporaries. Chicago invented the Ferris Wheel in 1893 as a response to the popularity of the Eiffel Tower at Paris's Universal Exposition of 1889. So how do those two compare? The Eiffel Tower is 1,063 feet tall, which is about 81 stories. That makes it almost four times as tall as the Ferris Wheel! I've actually spent a good amount of time in the shadow of the Eiffel Tower myself. And I'll even admit it's still difficult to wrap my mind around that size except to say that it's pretty darn big.
Let's take another comparison, also from the French, to help. From toe to the tip of her torch's flame, the Statue of Liberty is 305 feet tall. Though that is still taller, our original Ferris Wheel would reach to her crown. Here is the original sketch of the Eiffel Tower which shows it in comparison to other French monuments.
"How big is Lake Michigan?"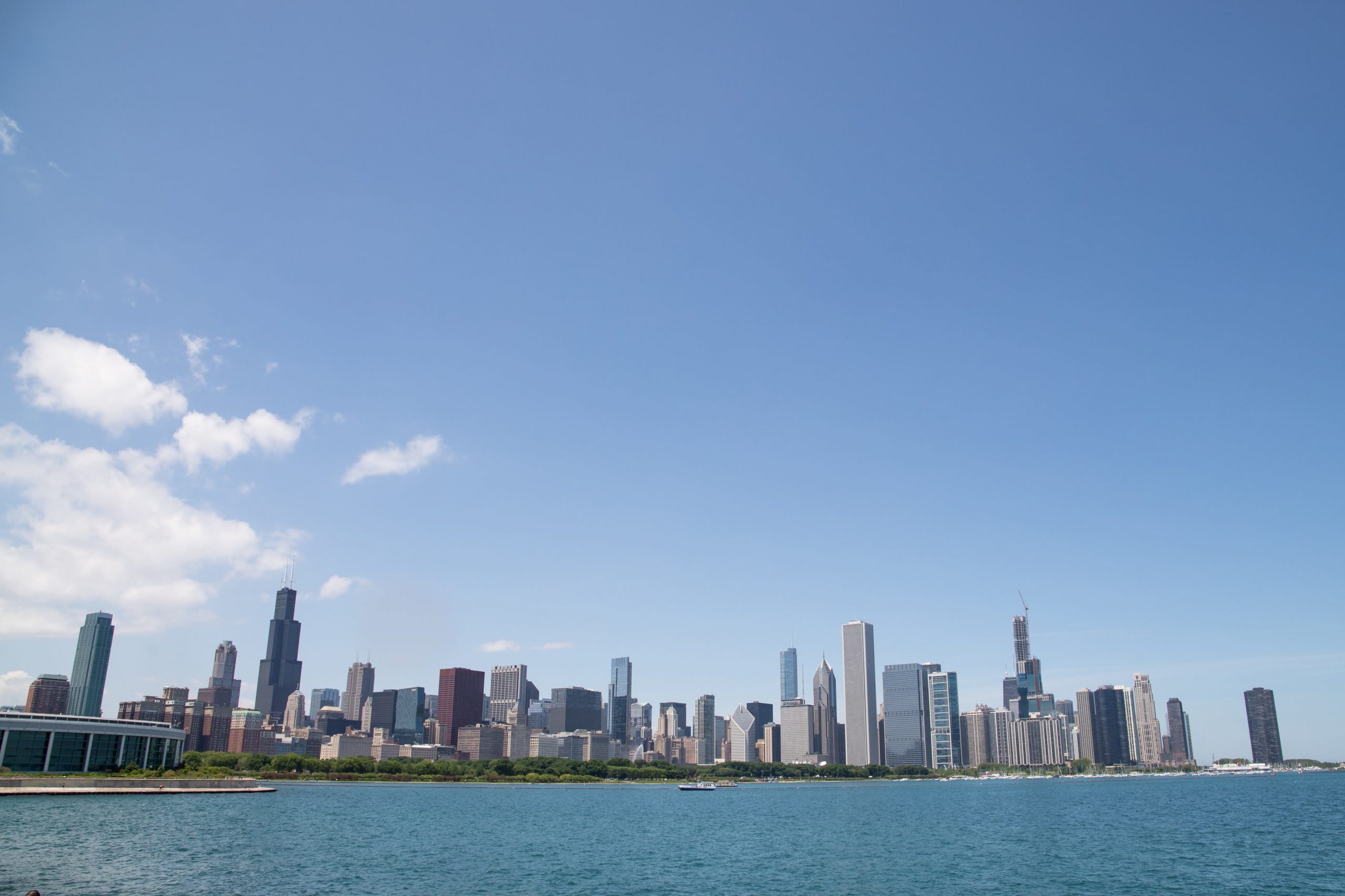 Because you can't see land on the other side, Europeans on our private driving tours sometimes call it a sea, and I must assure them that it is indeed a lake. The size of Lake Michigan could be answered in so many ways, listing all kinds of boring numbers. But that's not what we want! Let's put those sizes in perspective.
Once I heard that Great Britain could fit into Lake Michigan. That idea sounded so cool that I had to verify it. Turns out, that comparison was a little off. The five Great Lakes combined are nearly the same size as the United Kingdom, which is still pretty cool to help understand those dimensions. Lake Michigan is about the size of West Virginia or, for my Europeans, Croatia.
"Is Lincoln Park as big as Central Park in New York City?"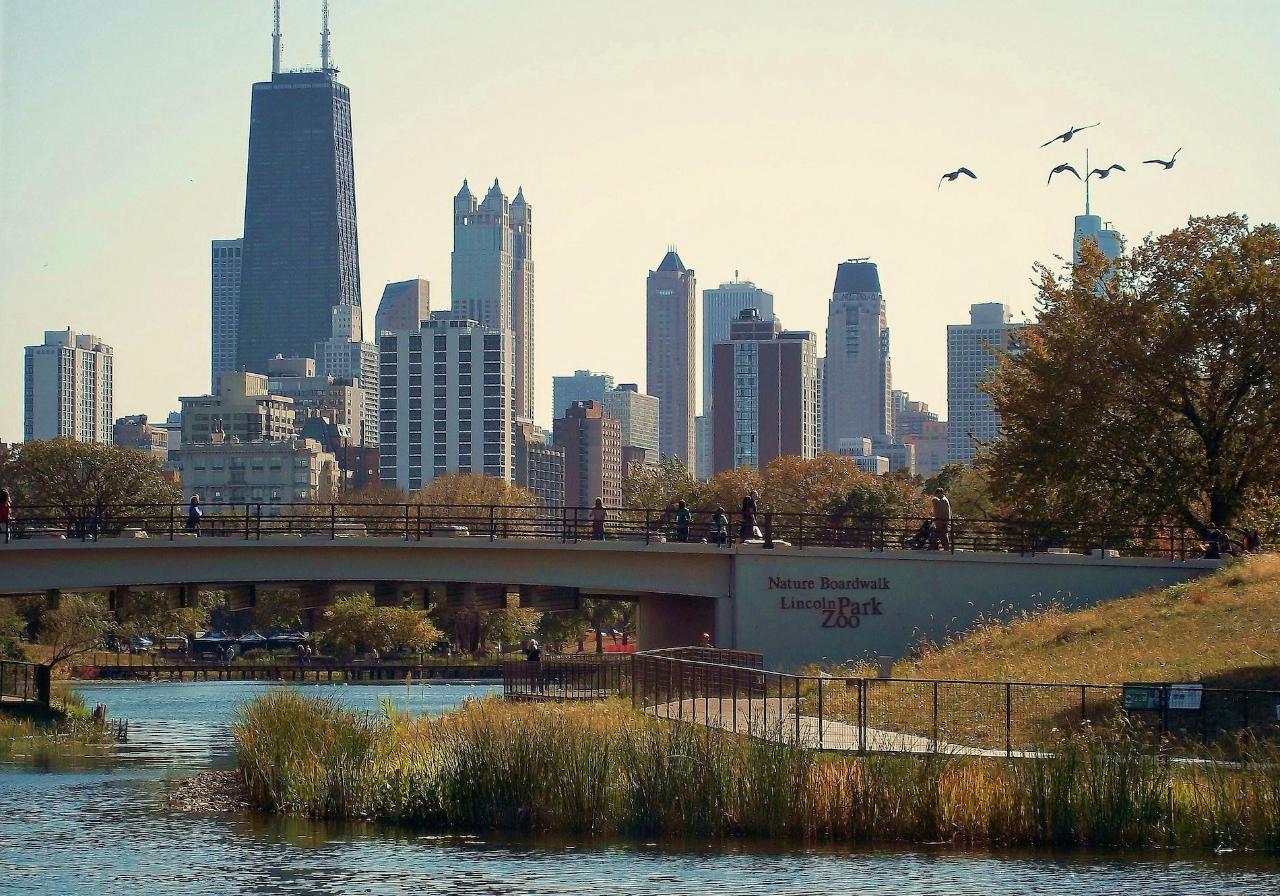 At first, even I assumed that Central Park must be bigger, then I decided that I needed to check the facts to be sure. Turns out, Lincoln Park is almost one-and-a-half times larger than Central Park! Lincoln Park is also about a decade older.
Thanks for the encouragement to learn more about some of my favorite parts of Chicago. We hope this encourages you to come on our tours and ask more questions! The Chicago Highlights Tour is a fun private driving tour for large or small groups. We accommodate anyone from two guests in a Tesla sedan to big groups of 100s of guests at one time. The tour shows you Chicago's amazing architecture while your professional tour guide shares forgotten stories from Chicago history. Book a private tours with us by calling us at 312-350-1131 or send an email to privatetours@chicagodetours.com.
– Elizabeth Tieri, Lead Tour Guide