Winter can be pretty brutal around here. Personally, I think the best way to take the bite out of the frost is with a good drink. You can always do that on our Historic Chicago Walking Bar Tour or 1893 World's Fair Tour with Bars. But I'm sure not everyone wants to go on a tour everytime they grab a drink. I've cast around with trusted co-workers and friends to come up with this list of great Chicago drinks for cold nights. And as we do with Chicago Detours, I added some history, too.
#1. Eugene Porter from Revolution Brewing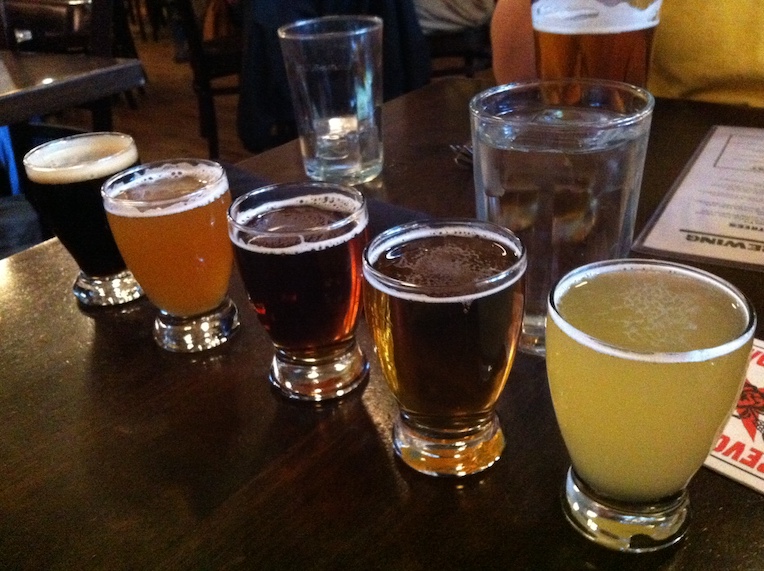 Worth noting that you can buy Eugene Porter all year. This is one of the brews that Revolution, our local craft beer powerhouse, always has available. But there's no better time for a dark, creamy, delicious porter than mid-winter. It's my personal pick for the best of the Chicago drinks for cold nights. Be warned, porters may not be for everyone.
This type of beer is just one shade above the intensity of a Guinness-style stout. So if you've tried a Guinness and found it "chewy" (as a friend of mine infamously said in college), then maybe skip this. But if you're anything like me, then stock up now so you can make it through the hop-heavy beers of spring.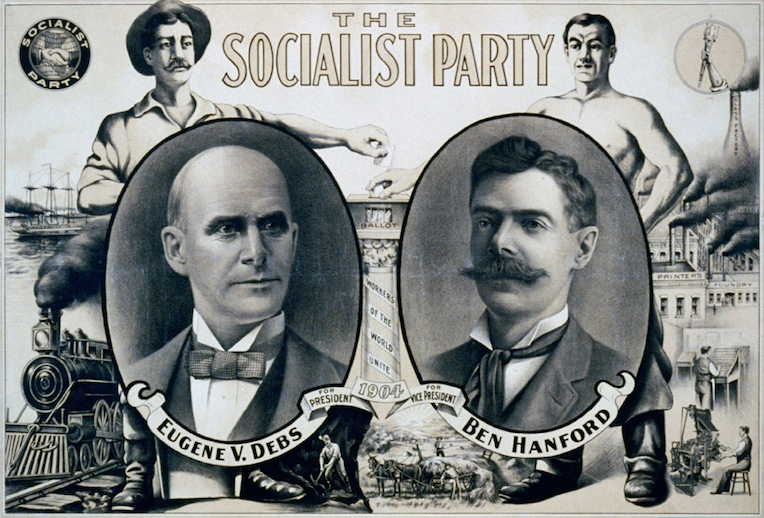 Can't help but also point out that Eugene V. Debs, whom the beer is named after, is a local labor icon. He started the American Railway Union, which led to the infamous Pullman Strike. Not satisfied with merely upending the politics of robber barons, Debs went on to co-found the Wobblies. This internationalist workers' movement wound up being best known for some members' violent anarchist politics. So Debs struck out again and ran for President five times on the Socialist Party ticket. He was actually imprisoned when he was last on the ballot in 1920. You drink a ton of history in each sip!
#2. The Nitty Gritty or The Martinez at The Long Room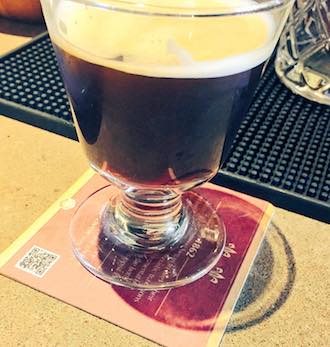 I reached out to my friend J. Michael Bestul for his take on the best drinks for cold nights. He's a local cocktail connoisseur and a former member of the tasting room staff at North Shore Distillery. Safe to say that I trust any and all drink recommendations that he makes.
J. Michael recommended a visit to the Long Room, a tavern that's been serving Ravenswood since 2000. Interestingly, they open at 8am every day except Sunday. Seems they operate more like a coffee shop and restaurant until 5pm. Then they switch over to being a more traditional corner tavern.
For the early arrivals, J. Michael vouches for The Nitty Gritty, a cold brew coffee cocktail. Loaded with Laird's Apple Jack brandy and stout, it sounds like a great way to kick off a long weekend day of reading, writing, or playing games.
If you get there later, J. says to order The Martinez. Color me dubious, since it's a gin cocktail and I hate gin. I suppose there's a certain wintry feeling imparted by your whole mouth tasting like pine needles. I still call it gross But, if that's your style, then gin mixed with vermouth, maraschino, and orange bitters does sound like the perfect antidote to a slate-grey Chicago winter.
#3. The Baby Darlin' at Billy Sunday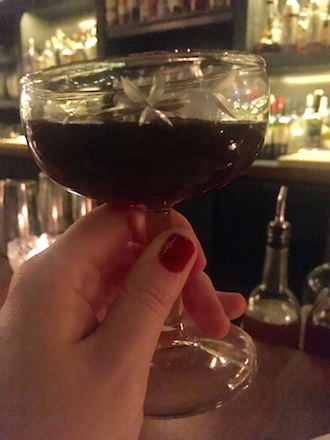 This recommendation comes from our Private Tour Coordinator, Morgan Lott. She says that the Baby Darlin' is her favorite local drink for cold nights because of its unique ingredient mix. It's a rum cocktail, with vermouth, 1970's Dom Bairo, burnt sugar bitters, and toasted orange. To quote her directly. "[The Baby Darlin' has]…all the exoticism of a rum cocktail, all the coziness of burnt sugar and festive orange flavors. [B]ut it looks dark and mysterious." I like the sound of that!
The bar where you can down the Baby Darlin', Billy Sunday, is located right on Logan Square. Super-convenient for all of you Blue Line commuters! Billy Sunday himself was a professional baseball player turned evangelical preacher. He was a vocal proponent of Prohibition and conservative Christian values. It is perhaps a little ironic that a cocktail bar in liberal, youthful Logan Square (which you can tour with us) would be named after him. But, then again, I don't think anyone has ever accused the residents of Logan Square of being ironic hipsters. 🙂
Know another spot with great drinks for cold nights? Email us or let us know through social media!
– Alex Bean, Content Manager and Tour Guide