You might think that we've had our fill of Picasso here at Chicago Detours with our discussion of the Chicago sculpture on our Loop Interior Architecture Tour. This is definitely not the case, even for a Paris-ophile like me. Paris is practically exploding with his work. When I was at grad school at the Sorbonne, aka University of Paris, the joke was that an art gallery or museum wasn't bona fide if it didn't have a Picasso on display. Now Chicago is brimming with his work with the new Picasso exhibit at the Art Institute. When tour guests on our Inside the Loop walking tour started bringing up bits and pieces of the Picasso and Chicago exhibition at the Art Institute of Chicago, as the tour guide I was eager to visit.  So I took some of Jenna's advice and invited my beau along to the museum.
The Picasso Exhibit is Huge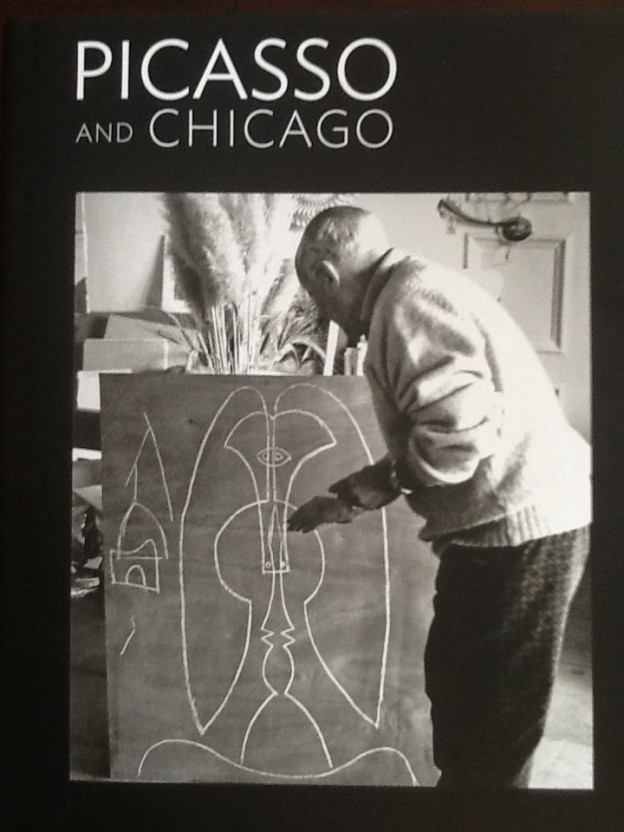 If you're a read-everything-and-ponder-some-artwork-twice kind of museum goer like me, be prepared to spend some time in this exhibition. We were there for over two hours and barely glanced at the regular collections. The magnitude of this Picasso exhibit is impressive with a vast scope of his life works in all manner of styles and mediums. At first, it seems like a gallery of his lovers' faces, or maybe just a chronology of artistic movements. But this exhibition goes so much deeper, with the life of a 20th century artist with all the ups and downs of his history.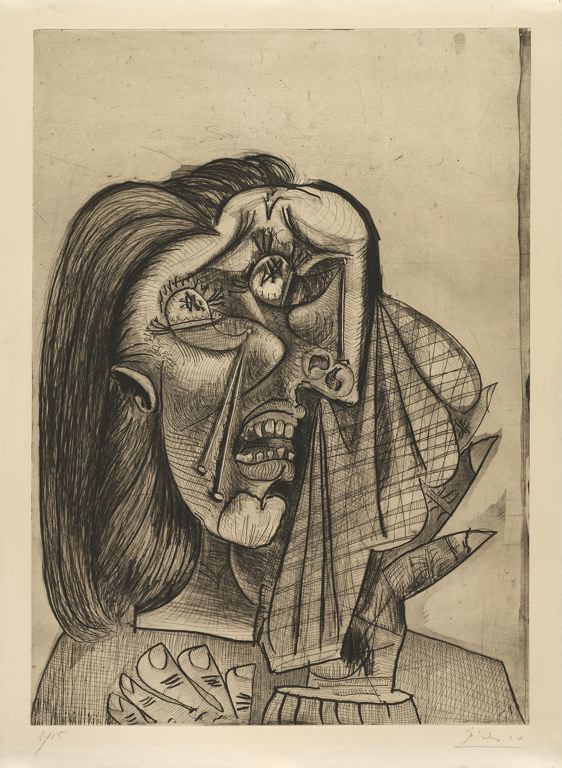 It tIt's not just he size of the Picasso exhibit. It hit me there just how much Picasso was truly a man of his time. Picasso's artwork reveals a sincere connection to major events of his century, like the "Weeping Women" who decry the atrocities of the Spanish Civil War.
Picasso's Chicago Ties
The Art Institute's Chicago and Picasso exhibit isn't just about the artist. We mustn't overlook the former part of that title–it's also about Chicago. While Picasso of course never came here, the Art Institute exhibition integrates the life of our city with that of the artist. At times, the exhibit reads as a history of the Art Institute itself as we follow the story of its Picasso acquisitions. Then in the last room, as in the first, we delve into The Chicago Picasso sculpture of Daley Plaza. I hope you'll understand if I gloss over that. You can explore it on our own or with one of our passionate guides.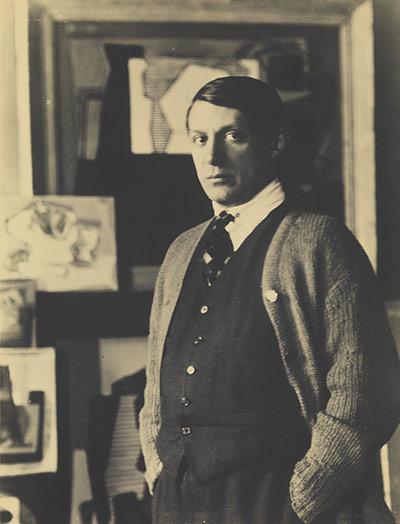 An Eternal Legacy
The exhibition is merely one part of the museum-wide celebration of Pablo Picasso's legacy and influence, which the Art Institute is calling The Picasso Effect. That means that they aren't just showing you a bunch of work from Picasso himself. They also have special installations around the museum that elaborate upon both his inspirations and the works inspired by him. My favorites of these include the photography of Man Ray, which compelled Picasso to declare, "Painting is dead, finished."
And yet, Picasso would continue to paint for many decades. But don't take my word for it, have a look for yourself.  If you don't mind a line, head over on Thursdays after 5 p.m. when entrance to the entire museum, including special exhibitions, is free.
— Elizabeth Tieri, Chicago Detours Tour Guide