When Studs Terkel talked about his formative years, he often spoke of Bughouse Square. When I see the Studs in this video, I see the Studs I always think of: old, clever, and charming. "Old" is a part of that. With Let's Get Working coming up this weekend, an entire festival dedicated to Studs, I decided to learn more about young Studs.
On my search for a young Studs Terkel, I decided to dig through the many books he wrote. His memoir Touch and Go talks of his youth, and also reads as a roll call of art and politics. Studs was born in New York, and at the age of eight he moved with his Russian Jewish family to Chicago. Not much is left of the neighborhood he first lived in, which was near Ashland Avenue and Flournoy Street, now UIC campus.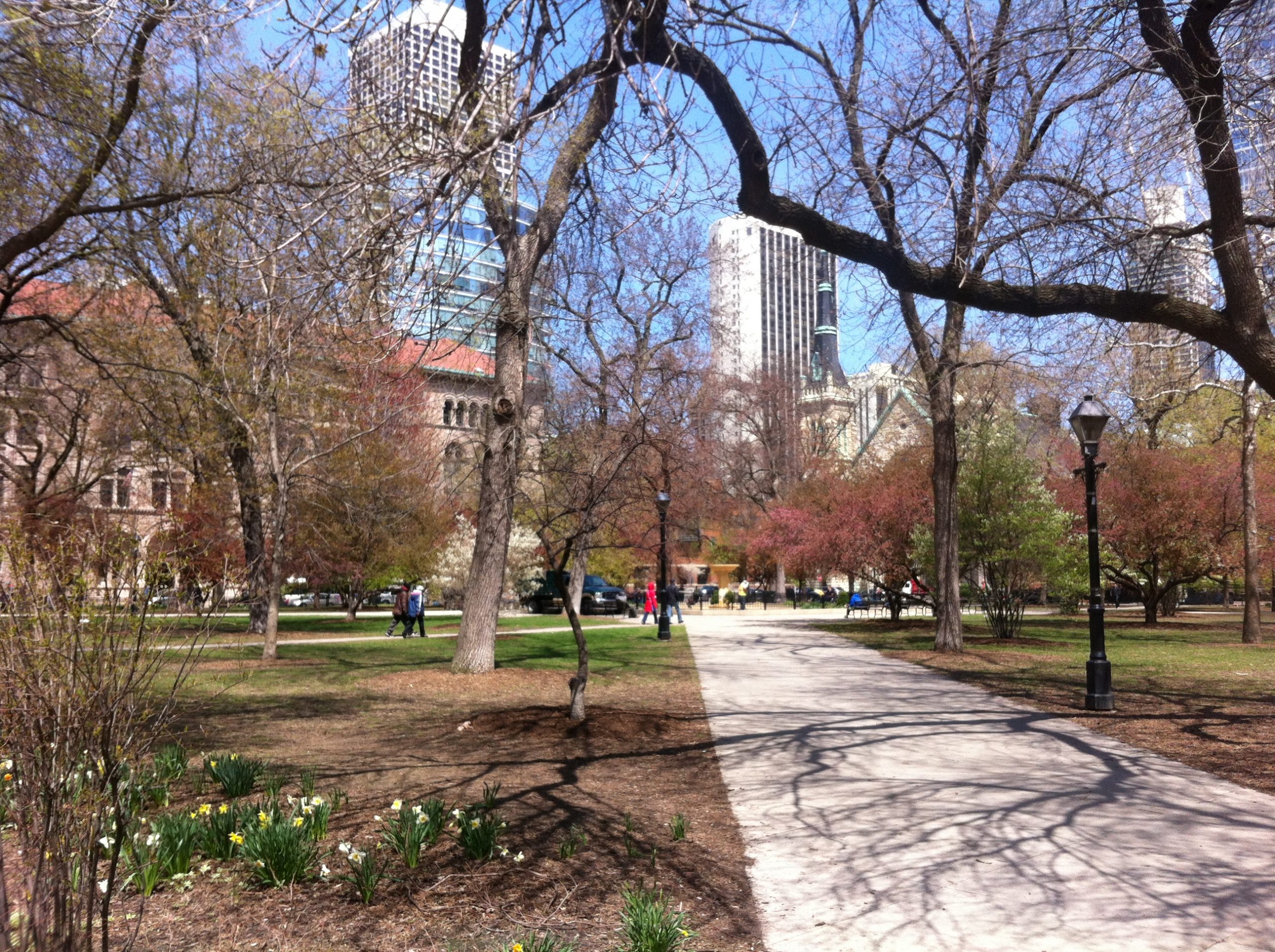 In the '20s and '30s the Terkel family operated the Wells-Grand Hotel. Here, Studs spent much of his youth. And it was located a short walk from Bughouse Square, pictured above. "Bughouse Square" is the colloquial name for Washington Square, just steps from the Newberry Library. The Bughouse Square Debates are still fondly recalled are recreated. This was the ironic name given to the park's soapbox orators–political fanatics and nuts, hence the name bughouse. Studs Terkel attributes this madhouse to instilling his political fervor.
He recounts hearing Lucy Parsons speak at Bughouse Square. She was the widow of Albert Parsons, who had been convicted of conspiracy and hanged following the Haymarket Affair. Though other sites of young Terkel have not stood the test of time, the spirit of Bughouse Square continues with the Debates that still happen today.
Polly Fletcher at the Newberry Library introduced Studs Terkel to Chicago classics, like Sinclair's The Jungle and Dreiser's Sister Carrie. The Newberry Library, on the north end of Bughouse Square, has triple arches pictured here as you climb the steps and pass into the library. From these steps in the '20s and '30s, lesser-known orators would speak. Studs heard them too. It's no wonder he regarded this so formative a space.
Studs Terkel asked to have his ashes scattered in Bughouse Square, the premise of "Buried in Bughouse Square: A Studs Terkel Circus," a theatrical performance at the Logan Arts Center through May 11. I had the privilege of seeing this new work produced by the University of Chicago. A student ensemble presents a collection of stories, interweaving those Terkel told and recorded with their own and that of an audience member. The play celebrates a Studs Terkel approach to storytelling with the sparkle of a circus to commemorate his vaudeville years. This joyous circus is playing as a part of the Let's Get Working festival with a full schedule to celebrate Studs Terkel this week.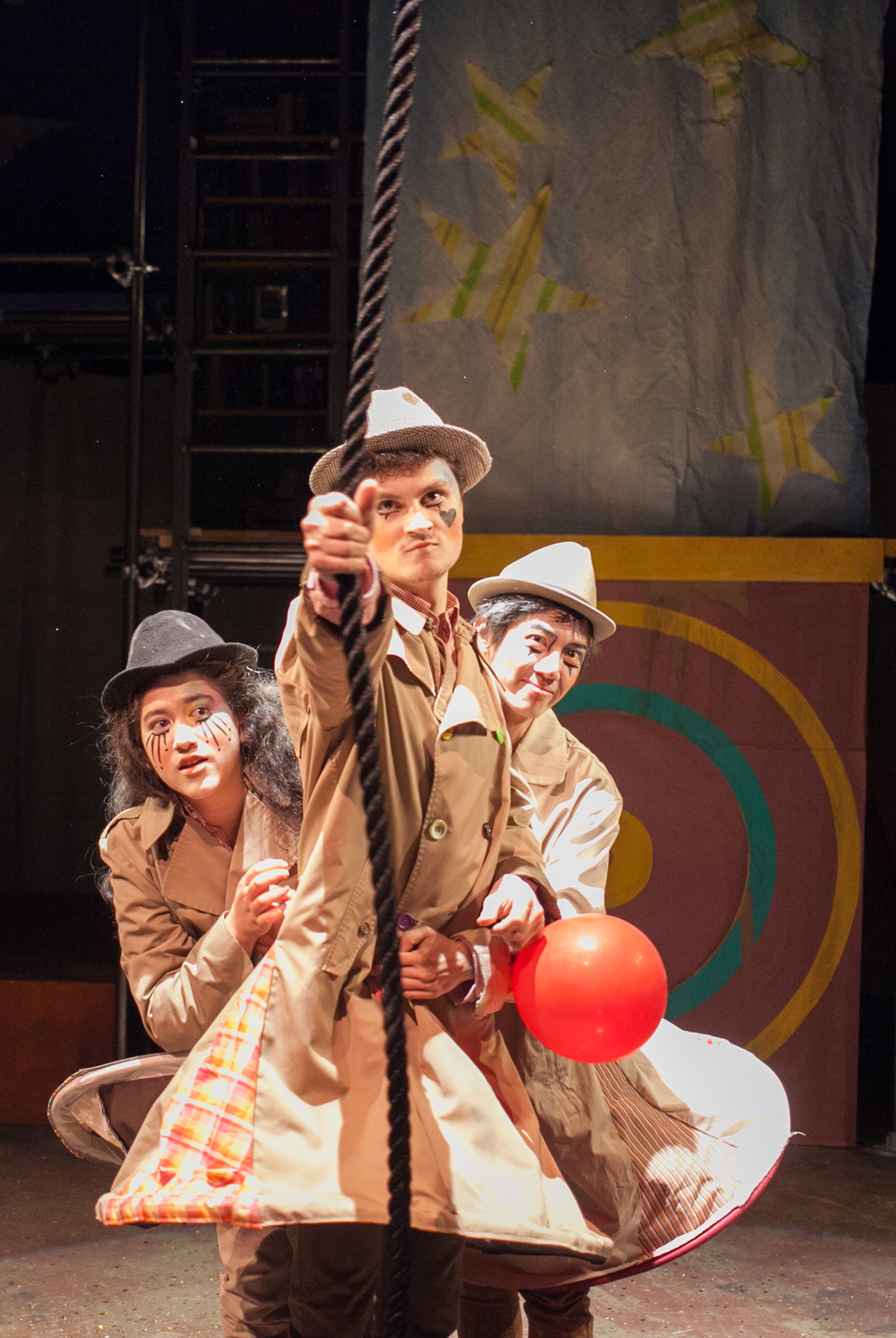 Chicago Detours is also part of the Studs festival schedule, with a special Studs-dedicated Loop Interior Architecture Tour on May 9 at 3pm.