Chicago Detours has some pretty unique, Chicago themed gifts for the Chicagoan in your heart. We are runningour annual Holiday Tour of Drinks, Daleys and Dead Guys and offering some astonishingly rare holiday deals for a limited time. In our early days, we offered deals for our tours on sites like Groupon. But since platforms like that have devolved from curated quality to cheap pandemonium, we have pretty much eliminated steep offers like those. Until now!
Free Unique Chicago-Themed Gifts on Black Friday
On Black Friday, if you buy $100 or more in gift cards via snail mail, we'll give you a $25 gift card and a Detours skyline mug (mug shipping included), for a total of $50 extra value). This mug makes for a very cool and unique Chicago-themed gift. The gift cards make great stocking stuffers. They are valid for any of our regularly scheduled public tours.
Three of our tours, the Loop Interior Architecture Walking Tour, the Historic Chicago Walking Bar Tour, and the 1893 World's Fair Walking Tour with Bars, are running all year long. The tours stay mainly indoors, which makes them a perfect outing for the weather in anything from January to July.
Book with code SKYLINEMUG, only good until midnight on Friday, November 25.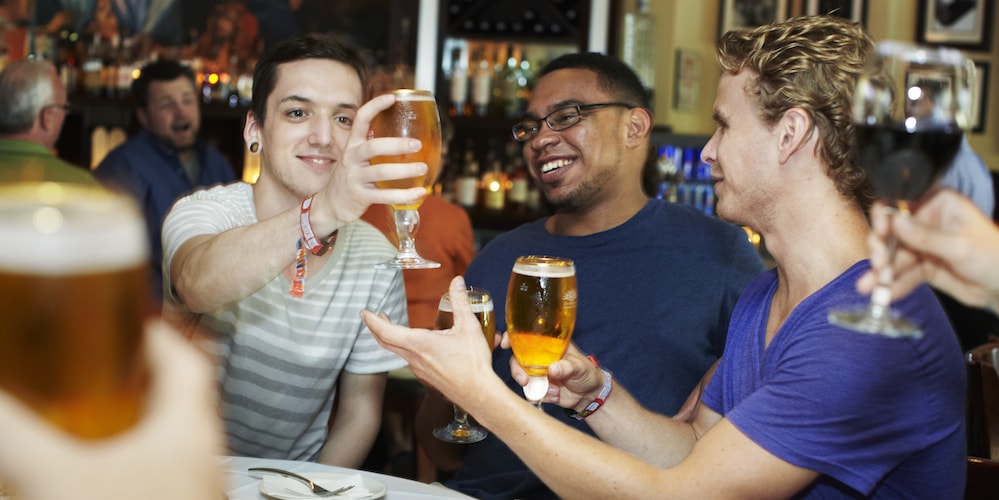 Free Upgrade on a Private Bar Tour for a Unique Chicago Gift
If you book a private group Historic Chicago Walking Bar Tour between Saturday, November 26th, and Thursday, December 1st, we'll throw in a free food AND drink upgrade. That's a value of up to $272!
The private Historic Chicago Walking Bar Tour explores the drinking and nightlife culture of Chicago in several watering holes along Michigan Avenue's Magnificent Mile. It's perfect for corporate team events, bachelor and bachelorette parties, or family outings for the holidays. This makes it a special Chicago holiday deal.
The offer is good for any available date in 2016 or 2017, but you must book by 12/1/16. Mention deal when you call 312.350.1131 or email privatetours@chicagodetours.com.
Cyber Monday ONLY- Stay Tuned!
Only on Cyber Monday, we are offering a pretty extreme offer. Check back on our Facebook and Twitter for details. Hint: it will involves tour gift cards. These are great to give your friends or family a cool experience of Chicago's history, architecture, and culture with a walking tour. Like our 1893 World's Fair Walking Tour with Bars, for example!
All deals are valid until midnight on their specific day. We hope you take advantage of this special opportunity for unique Chicago themed gifts for the holidays. We don't offer deals like this often!
– Alex Bean and Amanda Scotese