Our blog is primarily for giving our dear readers new insights into Chicago architecture, history and culture. But every once in a while we will indeed use it to toot our own horn. Consider this some tooting. We now have gift cards for people you love who love Chicago! You can buy these gift cards for virtual tours and events like "Innovations at the 1893 World's Fair" or "Badass Women of History."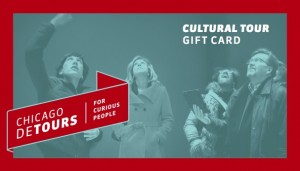 When you order the cool gift of a Chicago walking tour, you can choose if you simply want an email code, or you can receive a gift card via mail, either to you or directly to the recipient. They'll have one year to take advantage of their tour gift.
For either visiting loved ones or well-seasoned locals, this Chicago gift card gives the chance to explore city architecture, history and culture comfortably as tour groups stay mostly inside with help from the Underground Pedway and other short cuts taken by our expert guides. Our walking tours are offered almost daily through the holiday season and make for a cool gift for mom, for dad, and for friends and co-workers.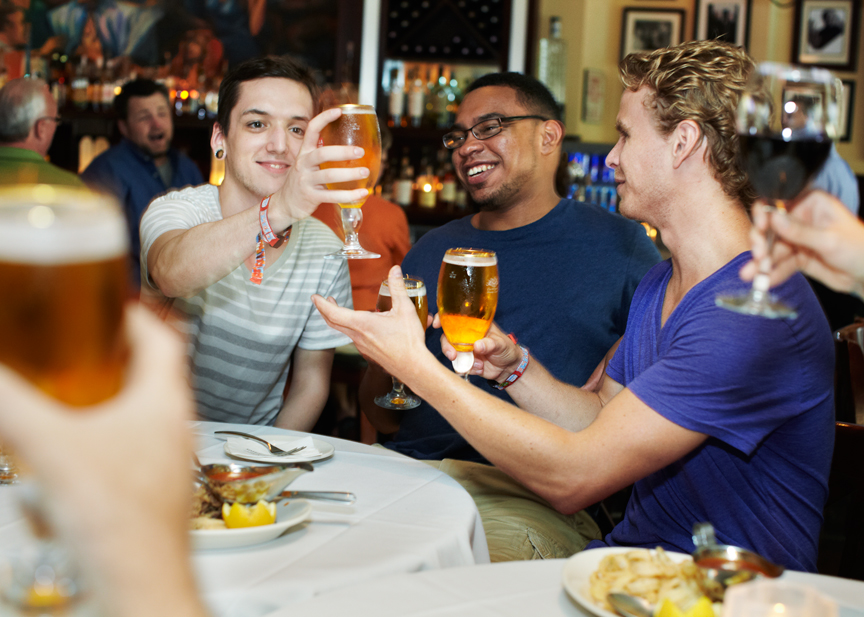 Who Goes On a Chicago Walking Tour?
Our walking tours of Chicago cater to people who:
– Are architecture or history buffs.
– Think they already know everything about Chicago (We'll prove them wrong! No one can know everything. We do all kinds of archival research to come up with forgotten stories.)
– Work or live downtown. The Loop Interior Architecture Walking Tour shows them perspectives on things they've walked by a million times.
– Are recent transplants to the city. The tours will give a solid understanding of Chicago architecture and history for their new life here.
– Enjoy exploring new restaurants and bars. The Historic Chicago Walking Bar Tour covers both familiar and hidden gems of downtown's entertainment history.
– Are family and friends who you know will come to visit over the next year. They've done the architectural boat cruise, so why not dig a little deeper and go inside the buildings?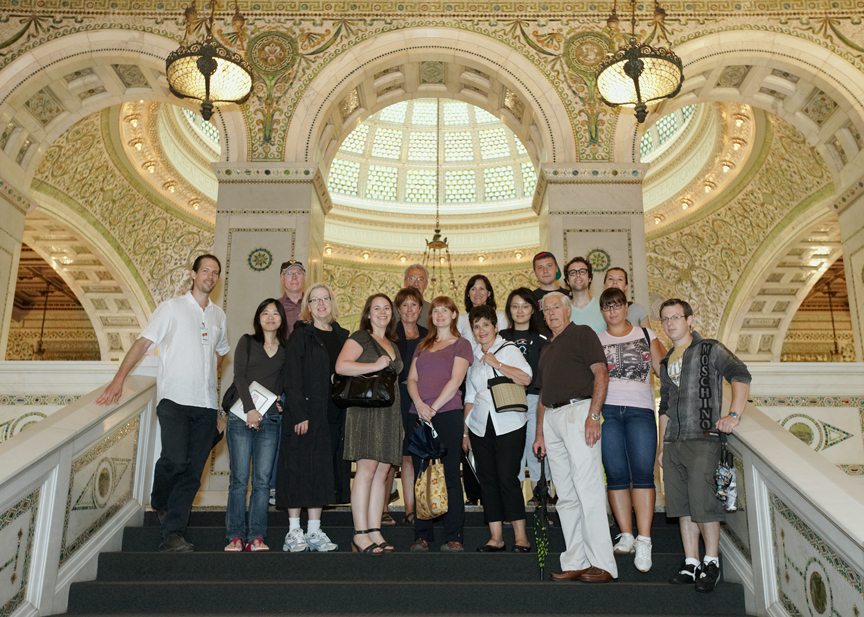 If you think some of your favorite people might be geeked on the gift idea of a fun and educational walking tour, then we are here for you!
 — Amanda Scotese, Executive Director