This week, Daley Plaza is unveiling something quite different. It's definitely less enigmatic than our ink-blot-test-of-a-sculpture, The Chicago Picasso. The Chicago Sister Cities International Festival! (We have a tantalizing view on the Loop Interior Architecture Walking Tour, btw.)
Origin of Sister Cities
The idea of sister cities began when Toledo, Ohio committed to a partnership with Toledo, Spain. Sister cities, sometimes called twin cities soon arose in countless other metropolises across America.
The programs came out of a spirit of diplomatic, cultural, and commercial goodwill between diverse cities. Chicago's sister cities partnerships were one of many additions to Ike's soft-power Cold War arsenal. He also boasted 2400 other sister cities, People to People Initiatives. Remember, dear readers: Levi's and The Beatles broke the commie yoke, not the anti-aircraft missile batteries that were posted at Promontory Point and other lakefront promenades!
Chicago Sister Cities Today
Richard J. Daley would be happy to see the program alive and well in its 51st year.  If his son's reign were to have continued into 2011, he might even have take a step out of work at City Hall around lunchtime this week.  Maybe a fresh fruit tart from Shokolad's to scratch the Ukrainian itch, some Serbian skinless sausages (chevapki) from Sandy's and a trinket for the missus at the open-air bazaar?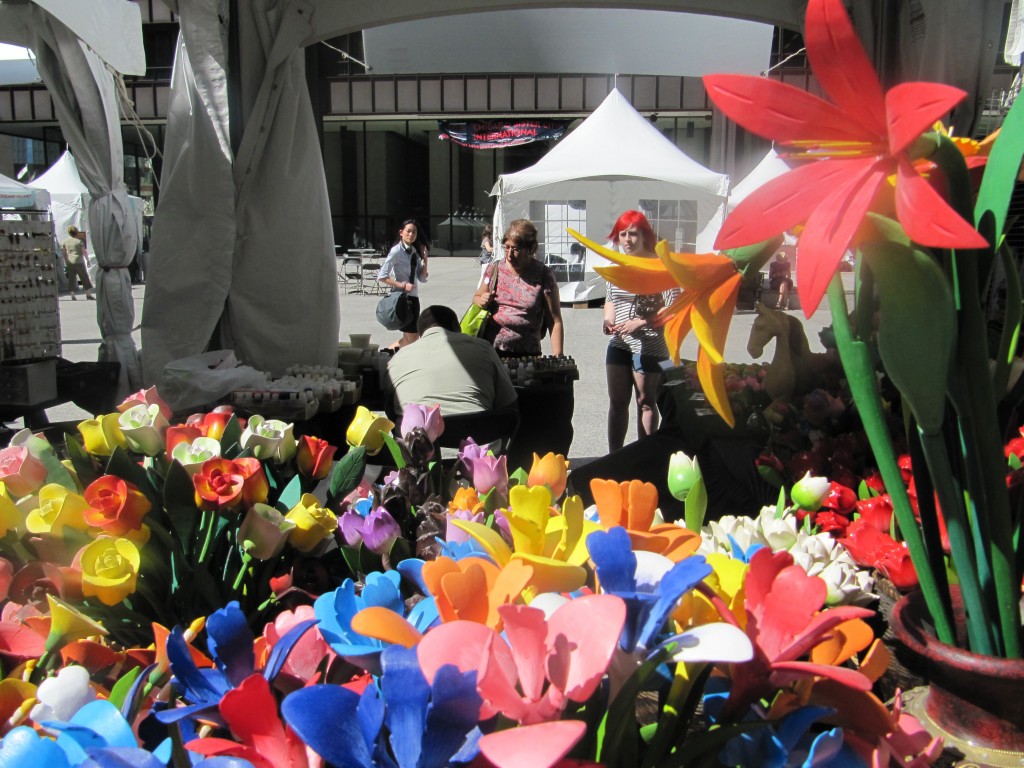 The Chicago Sister Cities International Festival is now entering its sixth year. Funding comes from the corporate largesse of companies that both Richie "J" & "M" Daley assiduously courted to lure them to call Chicago home (cough cough, United, cough, Boeing, cough cough). And what would these courtship rituals be? Offers of tax incentives and other financial offerings. And then as they moved corporate headquarters here, all those corporate income tax revenues the city gets ultimately funds such a program as the Sister Cities. Summer is flying by, so why not head on over to Daley Plaza, take a longer lunch hour, and bask in the sun a little this week?
— Nick Fraccaro, tour guide