The holidays are here, along with our annual Holiday Tour of Drinks, Daleys and Dead Guys. The Chicago gift ideas below make for a much cooler gift than a shot glass or yet another poster of the Chicago skyline. We at Chicago Detours would like to share a few Chicago gift ideas for lovers of Chicago architecture and history. Try out some of these awesome holiday gift ideas:
– Neighborhood Posters – Beautiful screen-printed posters from Studio Chris, Lakeview pictured above.
– Chicago Holiday Cards – A list of holiday greeting cards with Chicago images and themes, compiled by our friends at Newcity Magazine.
– Chicago Map Pendant – This simple gift is made from a historic Chicago map.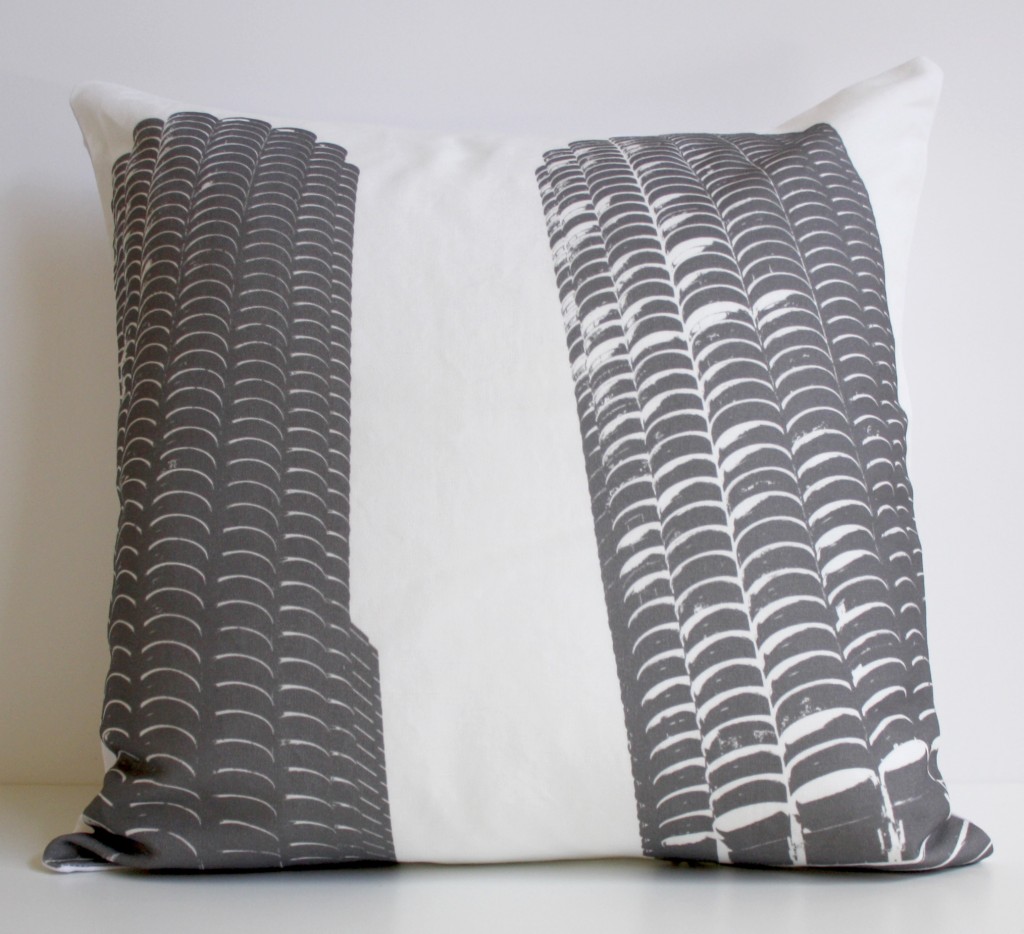 – Marina City Pillow – In black and white or other colors, good for the city dweller who wants to get cozy on the couch with all this cold!
– Chicago Detours Gift Card – Loop Interior Architecture Tour or Chicago Historic Bar Tour. Receive the gift card code via email, or we'll snail-mail you a pretty printed card.
20% OFF GIFT CARDS THROUGH SUNDAY, DECEMBER 15. Buy it online with code: 20FUNTOURS.
Happy Holidays!
— Amanda Scotese, Chicago Detours Executive Director