As Chicago gears up for Blues Fest this weekend, we at Chicago Detours are preparing to celebrate the musical history of Chicago with our Jazz, Blues & Beyond tour, held this Saturday, June 8, 10:30am-1:00pm. This bus tour explores neighborhoods north to south and details Chicago blues and jazz's roles in our cultural heritage.
Jazz, Blues, and Beyond Bus Tour
This tour only offered to the public twice a year during Blues Fest and Jazz Fest weekends. I had the pleasure of taking this tour last June. I am usually a tour guide with Chicago Detours, so it was a lot of fun to step out of the limelight for a moment. With Amanda as our tour guide I could just be a curious tourist. After meeting at the Jazz Record Mart, we hopped on our tour bus and headed towards Uptown. On the way, Amanda used the video screens on the bus to present all sorts of historic multimedia.  These sound and film clips helped to explain the beginnings and the popularity of the jazz scene in Uptown
The Green Mille and the Aragon Ballroom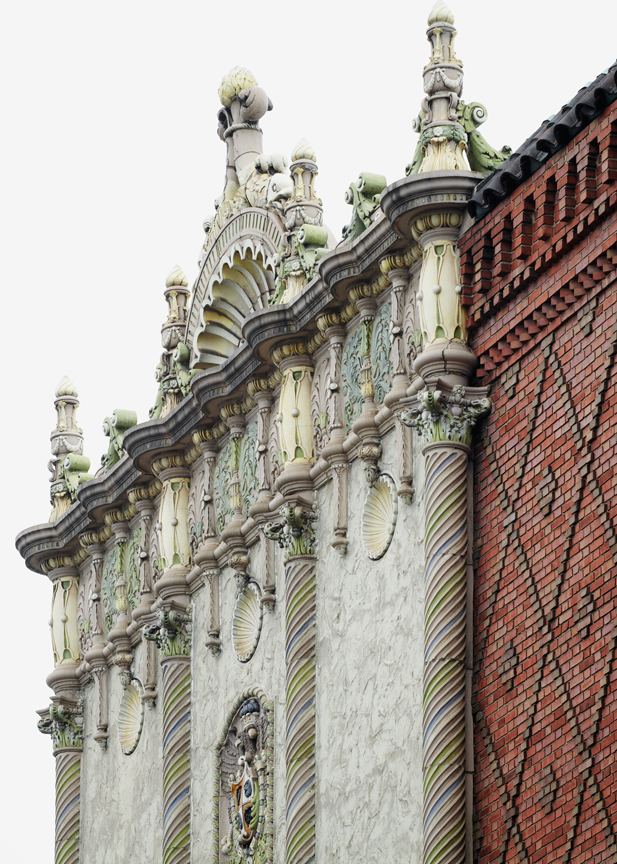 Once there, we stepped off the bus to discuss and enjoy the architecture of both the Aragon Ballroom and the Green Mill Cocktail Lounge, which just so happens to be my favorite bar in Chicago. As per usual, I was impressed that Amanda could point out aspects of the Green Mill's architecture that I had never noticed before. A lot of locals on the tour were surprised, too. They had gone by these venues so many times, but never paused to really look at the architecture.
The South Side and Bronzeville
Then we headed south while discussing the evolution and characteristics of jazz and blues. We did this with a rather heated game, which many on the tour said was their favorite part. In Bronzeville, we really got into the social aspects of music. Amanda told us about the Great Migration and the Stroll. This is where the big names of Chicago blues and jazz started to get dropped: Etta James, Howlin' Wolf, Muddy Waters, the Rolling Stones, Buddy Guy and Louis Armstrong among many. We also got to see Chess Records, a landmark for Chicago blues history.  The tour bus even paused so we could enter a historic jazz club. This exclusive access let us see the decades-old mural that decorated its stage.
Harmonica Lesson and More Fun!
On our way back north, a blues musician joined us. He played us some Chicago blues and taught a rather exhilarating harmonica lesson to the group.  My guest on the tour considered this the highlight of the tour experience. And, if you promise to continue your practice, you get to take home your harmonica as a gift from Chicago Detours.
Since this is such a fun and educational tour, you might be asking yourself why we only offer it twice a year. Well that's because it is offered year-round as a private tour for company team-building and all sorts of celebrations. As a private group tour it also has optional add-ons, like a soul-food buffet for a lunch or dinner stop.
But I recommend you check out this blues history tour this Saturday with a date or with a few friends as a part of your Blues Fest weekend. Reservations for this tour, to be held Saturday June 8, 10:30am-1:00pm and expected to sell out, are required via www.chicagodetours.com. Hope to see you there!
— Elizabeth Tieri, Chicago Detours Tour Guide