As romance comes upon us for Valentine's Day, the world's most romantic city – Paris – comes to mind. I've traveled there several times, and have found that these two cities have a historic relationship relationship. We are going to talk about a few architectural and historical ways that Chicago has found its way into Paris.
What's the Most Chicago Thing in Paris?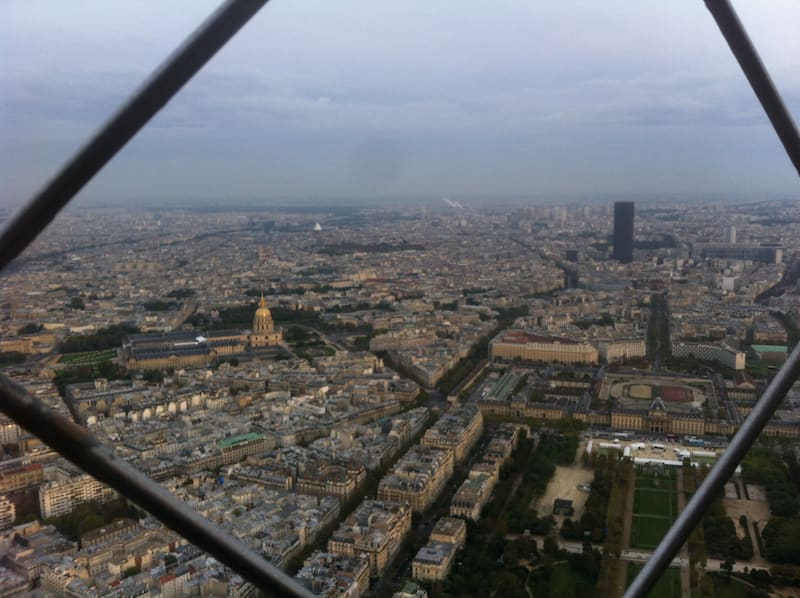 Fast forward to modern times and the most obvious architectural link that Paris has to Chicago is what many consider to be the thorn in the Parisian skyline: Tour Montparnasse.
The postmodern skyscraper you see here is the only in Paris. Of course, Chicago is the birthplace of the skyscraper. You're welcome, City of Light!
In 1973, the Tour Montparnasse opened as the tallest office building in Europe at 59 stories. Just to put it in perspective, that same year Chicago gets the Sears Tower–tallest building in the world at 108 floors. While people may think of a kiss under the Eiffel Tower, a kiss on Valentine's Day from a soaring place can be romantic, too.
The Tour Montparnasse skyscraper was urban renewal in an otherwise artistic, outdated neighborhood. It is built above a train station to provide offices, shopping, et cetera.  We discuss a similar, perhaps slower renewal project of Block 37 on our Loop Interior Architecture Walking Tour. Years later, the same developers of Montparnasse brought Chicago the Smurfit-Stone building. In keeping with our Valentine's Day theme, worth noting that this building is also colloquially called the"Vagina Building."
Chicago's Impact on Paris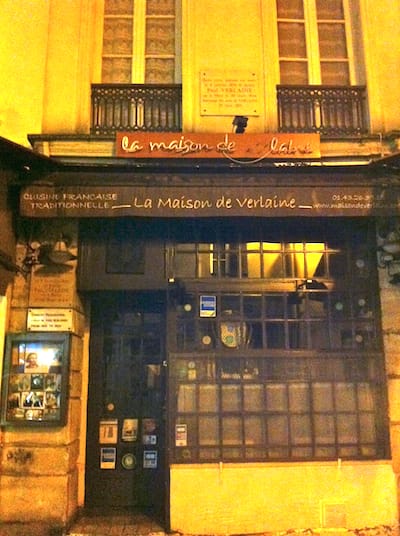 After the Tour Montparnasse opened, Parisians were outraged at this architectural affront to their otherwise very historic skyline. This resulted in a new ordinance limiting building height to seven stories. This ruling only further sentenced the Tour Montparnasse as sole thorn. The necessity of the ordinance and the tower are both in continual debate. Can you imagine such a reaction and it's result in Chicago? I don't think I could even list the skyscrapers that would be missing from our skyline if we had given up on buildings over seven stories for the past forty years.
Finding the Locals in Montparnasse
Artists, poets, theatre people, and writers of all sorts, many with Chicago ties, populate the neighborhood of Montparnasse. In the cafes on its boulevards, you could have discussed "isms" with Simone de Beauvoir. Years later, she met Chicago writer Nelson Algren in Chicago. The two fell in love and he visited her here.
You also may have ran into Ernest Hemingway, who hails from the Chicago area, in the Montparnasse neighborhood or just north in the Latin Quarter. On a late night stroll, I toured a few facades of his former homes, one of which shares the glory of being with poet Verlaine died, as photoed here.
Look out for more on how Paris has a presence in Chicago…
— Elizabeth Tieri, Tour Guide