You won't believe the phone call my employee received this morning. Our woman-owned business fielded an inquiry from the year 1952.
Background on Our Woman-Owned Business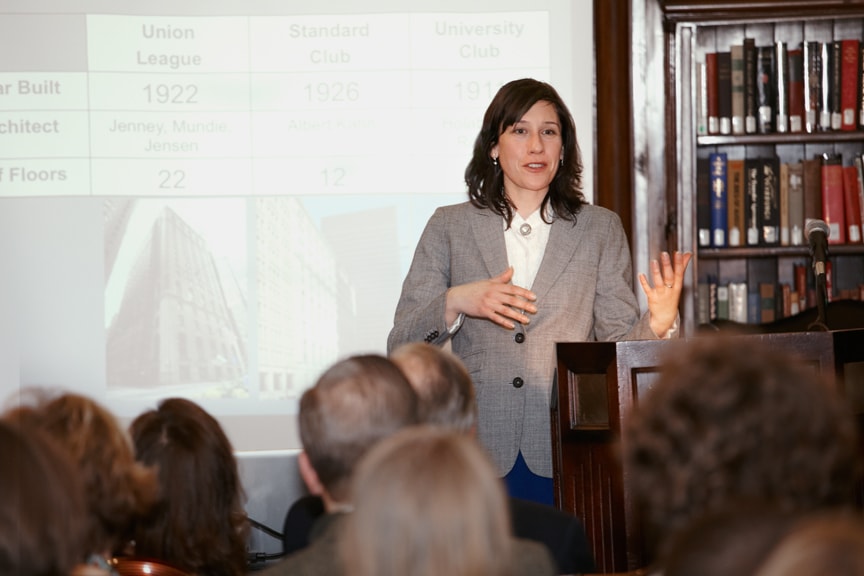 First, let me give you a little background. As a female business owner, I don't think often about the disparity of female to male business owners and the horrible statistics you hear about women making less money. I'm too busy running my tour company, Chicago Detours, to be burdened by such things. I have better things to do as a small business owner. I need to get curious people to join us on our walking and bus tours of interior architecture, Chicago neighborhoods, jazz and blues, and historic bars. Regular priorities for me as Executive Director include pulling off our marketing campaigns, reconsidering our competitive strategies, managing a team of tour guides and employees, or just taking out the office trash.
Happy I am Able To Do This
Today I remind myself how lucky I am to live in an age in which such a precious opportunity to have a woman-owned business is open to me. Today, I believe we received a phone call that somehow got wires crossed from the year 1952. I don't want to deal in any kind of slander campaign, so I'll keep it vague. The following audio clip comes from my full-time employee, Pawel, on the phone with someone trying to sell us advertising. The speaker just cannot believe that a woman-owned business could actually exist…"Does she work with her husband?" You can listen below.
As I come upon celebrating Chicago Detours' five-year anniversary, and five years as a woman-owned business in Chicago, I consider this ridiculous conversation as a gift to be grateful for what I have achieved. This short audio clip surely made me laugh.
Enjoy!
— Amanda Scotese, Executive Director