Thursday marks the beginning of a new farmers market in the South Loop, an area of the city full of interesting history. Located at the Second Presbyterian Church, the South Loop Farmers Market will feature family farms, artists, food businesses, as well as children's activities and a cultural performance program. The South Loop has gone through tremendous changes over its history, and the new Farmers Market is another sign of such a currently vibrant neighborhood.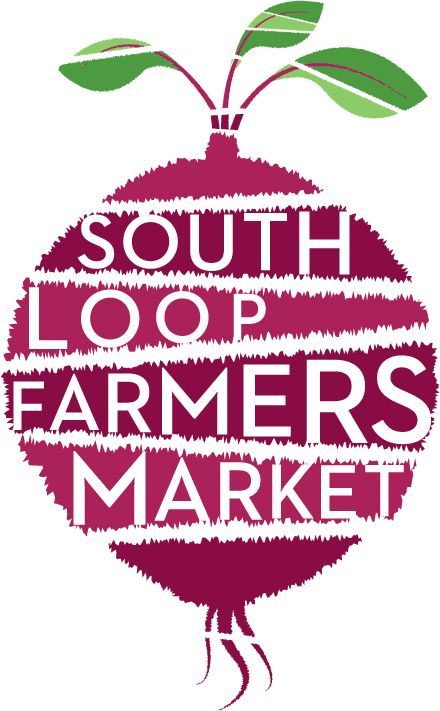 Before Chicago was even a city, the bloody Battle of Fort Dearborn happened on the beach by 18th Street. Chicago's currently oldest house, the Clarke House, was built in the area in 1836. It's now a museum.
The now historic district of Prairie Avenue started as an Anglo-Saxon Protestant neighborhood in the 1850's, rising to be home to some of the most prominent figures in early Chicago history. Marshall Field resided here, as well as George Pullman, famous for physically raising up the street level of downtown from the swampy land and more so, his high-class train cars. The community had giant mansions with custom-made Tiffany stained glass windows, and the wealth of the residents helped support the building of gorgeous architecture of the churches, including the Second Presbyterian.
The neighborhood changed with the increase in train traffic nearby, and high society diva Bertha Palmer and her husband Potter Palmer (think Palmer House Hotel) decided to move to the North Side after the Great Fire of 1871. The rest of the Gilded Age wealthy residents followed her lead in the late 1800's. Starting in 1910, many of the mansions were being torn down. The area had become mostly trains, train traffic, rail yards, and factories.
South of downtown Chicago was home to small and mid-size manufacturing for many decades. Then in the 1970's, it became apparent to Mayor M. Daley that in order to keep downtown Chicago as a vibrant destination for business and visitors that people had to actually live close to the Loop. Redevelopment pushed out manufacturing and brought in high rise residential buildings and eventually townhouses. In the '90s old factories and warehouses were converted to condos.
Today the South Loop is Chicago's second wealthiest neighborhood after the Gold Coast. The new South Loop Farmer's Market will be held every Thursday from 4:00 PM to 8:00 PM beginning June 25th through October 8th 2015. Located in the parking lot adjacent to  the Second Presbyterian Church of 1936 S. Michigan Avenue, the delicious vendors include Pleasant House Bakery, Yoberri, Spirit Tea, Brockway Farm, Not Just Cookies, Belli's Juicer, and Chocolat Uzma Sharif. There will also be collaborations with Willie Dixon's Blues Heaven Foundation, which is located in the former Chess Records Studios that we visit on our Jazz, Blues & Beyond Tour for private groups. Performances will also be held monthly among the famous stained glass windows of the Second Presbyterian Church.