In this week's January list of events in architecture and history in Chicago, we highlight an exhibit of found and archival photography from around the world, a screening of amateur and industrial Chicago films, and a conversation on social issues in postwar Chicago.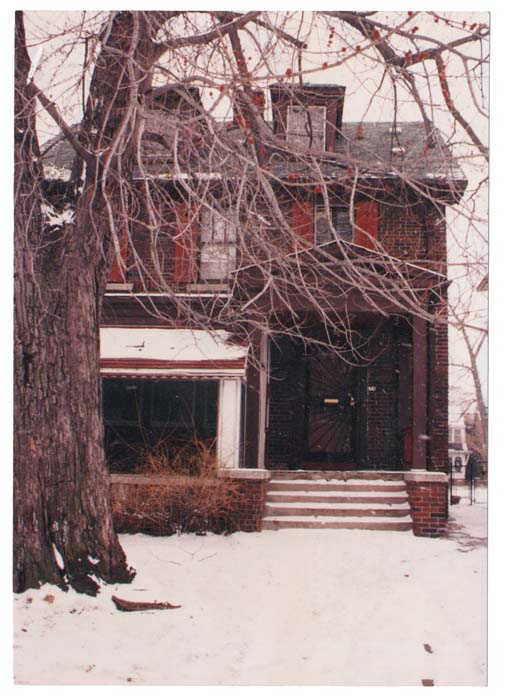 1. Archive State, Museum of Contemporary Photography
PANEL DISCUSSION – Tuesday, January 28th – 6pm – free
Museum of Contemporary Photography, 600 S. Michigan Ave
In collaboration with the Italian Culture Institute of Chicago, the MoCP presents "Archive State," where artists use found photographic materials and videos to investigate significant political and economic transitions specific to particular places. This panel discussion will include exhibiting artists Arianna Arcara and Luca Santese, artist Dawoud Bey, and curator and writer Hamza Walker. Moderated by MoCP director and exhibition curator Natasha Egan, participants will discuss ethical issues related to artists using found materials, including potentially sensitive images and documents, in the creation of their work.
2. Stress/De-Stress, MCA Live CANCELLED DUE TO EXTREME WEATHER
FILM SCREENING – Tuesday, January 28th – 6pm-8pm – free Rescheduled for Sunday, March 23rd – 3pm-5pm
Museum of Contemporary Art, 220 East Chicago Avenue
In collaboration with Chicago Film Archives and Nightingale Cinema, the MCA presents Stress / De-Stress, a night of "expanded cinema and guided meditation." Amateur and industrial films come alive through a three projector performance set to a live reading by Chicago-based writers Mairead Case and Ed Crouse, and the music of Joshua Dumas. Unlikely pairings of images from unexpected places create a relaxing environment to sit back and be guided by the words of Case and Crouse. I'm sure we could all use an evening of de-stressing.
3. Public Housing, Urban Politics, and Reform in Postwar Chicago, Milwaukee, Newberry Library
AUTHOR PRESENTATION – Thursday, January 30 – 4pm – free
Newberry Library, 60 W Walton St (Ruggles Hall)
Historians Eric Fure-Slocum and D. Bradford Hunt will use their recent publications to discuss race, urban politics, urban policy, public housing, and working-class identities in mid-twentieth century America.
Hunt's award-winning Blueprint for Disaster: The Unraveling of Chicago's Public Housing traces public housing's history in Chicago with a chronicle of the Chicago Housing Authority's transformation from the city's most progressive government agency to its largest slumlord. Fure-Slocum's recently published Contesting the Postwar City: Working-Class and Growth Politics in 1940s Milwaukee examines how these conflicts forged the postwar city and laid a foundation for a neoliberal metropolis. Leon Fink, distinguished Professor of History at the University of Illinois at Chicago, will moderate.
—Chicago Detours staff