We find our top three special free events in Chicago architecture and history each week to share with you. This week we bring you three free events which include an interactive exploration into the history of Streeterville, a lunchtime lecture on the adaptation of public libraries, and an afternoon of much needed de-stressing.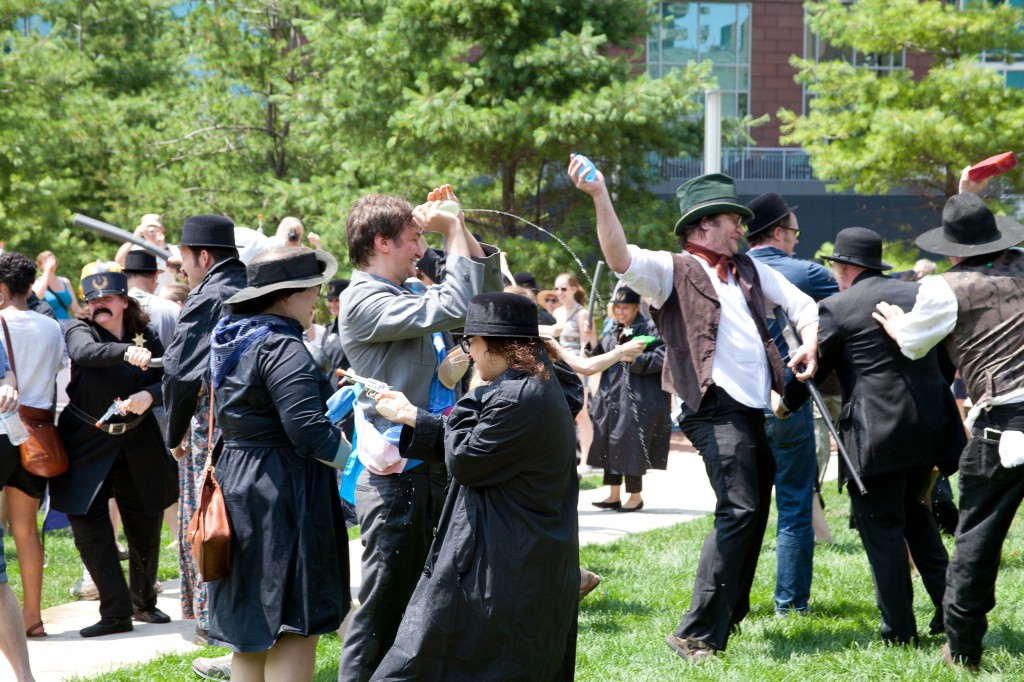 1. MCA Live: Pocket Guide to Hell– Museum of Contemporary Art, 220 E. Chicago Ave.
TALK, TOUR, REENACTMENT – Tuesday, March 18th, 6:00pm-8:00pm
FREE
Paul Durica's program of talks, tours and reenactments of his Pocket Guide to Hell attract Chicagoans who want to learn more about Chicago labor history, social justice, or true crime. Guests at Pocket Guide to Hell's special events are encouraged to speak up and either challenge the stories told or tell their own stories. Paul and his entourage use props, costumes, music, poetry, and jokes for the whole experience. This week at the MCA, this talk/tour/reenactment explores the history of the Chicago neighborhood of Streeterville.
2. Trends & Narratives in Public Library Design – Chicago Architecture Foundation, 224 S. Michigan Ave., Lecture Hall
TALK – Wednesday, March 19th, 12:15pm-1:00pm
FREE
Despite rapidly changing cultural, educational and technological trends, libraries have managed to stay relevant in today's society, but rarely get credit for doing so. This week's Lunch Talk @CAF features Chicago architect Don McKay, President and Principle at Nagle Hartray Architecture. He will discuss his architecture firm's work on public libraries, specifically the Fountaindale Public Library in nearby Bolingbrook. McKay will further evaluate how their architectural design solutions address new trends in library services and the library's role as a community center.
3. MCA Live: Stress/De-Stress – Museum of Contemporary Art, 220 E. Chicago Ave.
FILM SCREENING – Sunday, March 23rd, 3:00pm-4:30pm
FREE
In collaboration with Chicago Film Archives and Nightingale Cinema, the MCA presents Stress / De-Stress, a night of "expanded cinema and guided meditation." Amateur and industrial films come alive through a three-projector performance set to a live reading by Chicago-based writers Mairead Case and Ed Crouse, and the music of Joshua Dumas. Unlikely pairings of images from unexpected Chicago places create a relaxing environment to sit back and be guided by the words of Case and Crouse. I'm sure we could all use an evening of de-stressing.
– Amanda Scotese