Upon us is our annual tradition of the Chicago Detours curated gift guide, a compilation of Chicago-themed gifts for friends and family. These gifts are great for born-and-bred Chicagoans as well as new transplants. We choose gifts that specifically highlight Chicago architecture or history, or show off Chicago pride. Support local businesses with these Chicago gifts this season!
Gift #1. Artwork of Chicago Neighborhood Landmarks by Ruth Pychke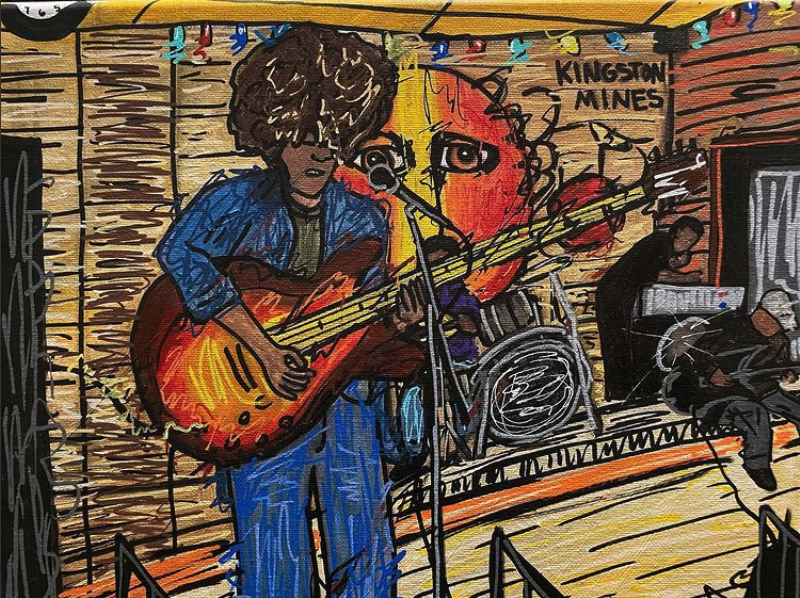 I chanced upon artist Ruth Pycke Pomareda on Instagram and was struck by the energy of her acrylic paintings of Chicago buildings, from neighborhood landmarks to the iconic skyline. Her Chicago paintings do get snatched up pretty quickly! Pictured here is a little bit of a departure from her more architectural paintings. It's a blues musician at the venerable Chicago blues club, the Kingston Mines.  She also does paintings of Wrigley,  Guaranteed Rate and Soldier fields, and other sports themes for the Cubs or White Sox fan in your life. 
If you are near the Lincoln Park neighborhood, her artwork will be on display until May of 2022 at a gallery called Fortunate Discoveries. Find it located on Armitage just west of Sheffield. Ruth also takes custom orders at very reasonable rates! Email her at myhomeartstudio90@gmail.com. Snatch up her paintings off Facebook or Instagram  (@myhomeartstudio90) for around $90. 
Gift #2. Learn and Reflect with the Badass Women Journal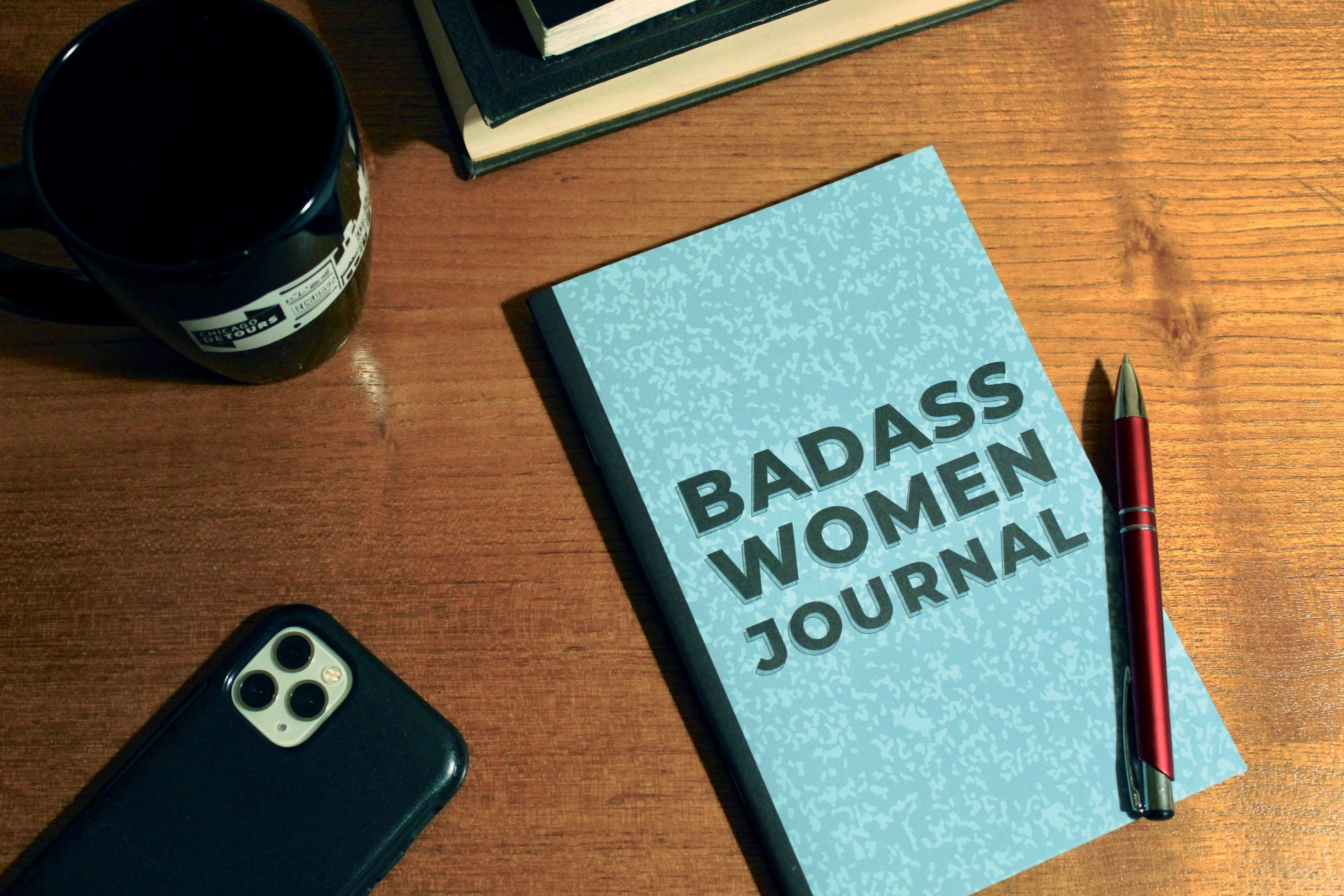 We at Chicago Detours designed the Badass Women Journal to inspire and inform curious people about Chicago women from history. The 52-page printed journal has blank pages along with vibrant watercolor illustrations and the backstories of eight badass women – like Bessie Coleman, who was the first licensed Black pilot, or Maria Tallchielf, who was America's first prima ballerina.
The blank sheets of this journal are great for notes, reflective writing, or drawings. Some pages have inspiring quotes by well-known heroes like Ida B. Wells and Michelle Obama. Journal book for $16.
And while we're at it – Chicago Detours also has a few dates for our "Downtown Chicago Holiday Walking Detour" available for public and private groups. See all the tour dates here. 
Gift #3. Books from Da Book Joint
Support a female, Black-owned business in Chicago with Da Book Joint, a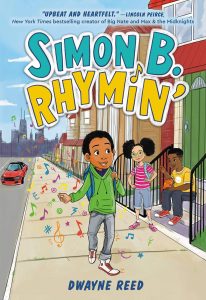 marketplace of African American books. It has a physical location in Boxville, a shipping container retail market and business incubator.
Consider Simon B. Rhymin' by Dwayne Reed for the creative kid in your life. It's a storyabout a fifth grader who dreams of being a rapper and ends up facing his fear of speaking in front of people and ends up using his voice for positive change.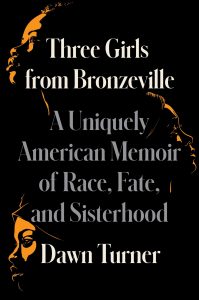 A great Chicago gift for women intrigued by personal stories and Chicago history is Three Girls From Bronzeville. It's a memoir by former Chicago Tribune columnist Dawn Turner. Just published in fall of 2021, this work of nonfiction "has given us a tutorial of urban decay, White privilege, poor city planning and the influence of fads and digital advances on Black urban teenagers," according to the  Washington Post. And of course, the book takes place in the South Side neighborhood of Bronzeville. Books are various prices, and make sure to buy from Da Book Joint.
Gift. #4. Where the Tour Buses Don't Go Book by Gerry Lekas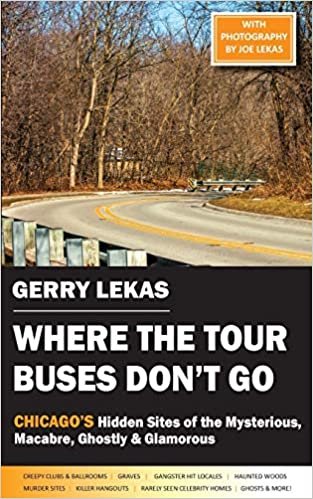 The rather comprehensive book title pretty much explains it: Where the Tour Buses Don't Go: Chicago's Hidden Sites of the Mysterious, Macabre, Ghostly & Glamorous. It is a manual for self-guided car trips around the Chicagoland area in search of the more eclectic, little-known spots that might hold an appeal for fans of all-things Windy City odd. Be clear that it has a lot of suburbs included in this book. Consider it a "Detour from Chicago" and a broader exploration of the Chicagoland area.
Paperback book for $12.93.
Gift #5. Brick of Chicago 2022 Calendar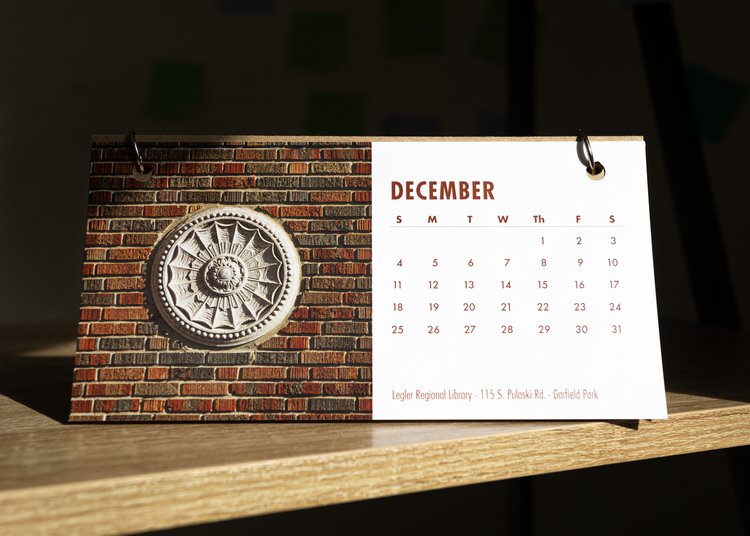 Will of Brick of Chicago is an architectural photographer, writer and researcher. He loves bricks! His Instagram account (@brickofchicago) documents the incredible variety of Chicago brick patterns and textures. 
The 2022 Brick of Chicago Calendar highlights buildings from a variety of Chicago neighborhoods, including Logan Square, Roseland, McKinley Park, and Lakeview. And it has a very pretty letterpress cover. Buy the 2022 Calendar here for $15.
Gift #6. Miscellaneous Chicago-made Gifts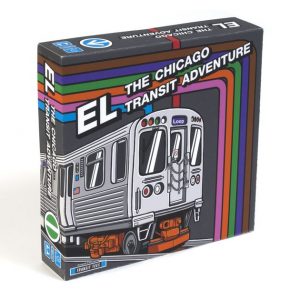 Try out Local Goods Chicago for even more Chicago-themed gifts, from tea towels printed with Chicago symbols to Chicago star ornaments or the Chicago El game, pictured here.
We have just a few dates left for our "Downtown Holiday Walking Detour," an in-person, mostly indoor walking tour. You can grab a friend and join a couple of our public tour dates or book for a private group. Public tour $50 per person, private tour $60 per person. 
---
Have an excellent holiday season! And thank you again for supporting our Chicago content and tours for curious people here at Chicago Detours. 
– Amanda Scotese, Executive Director