It's all been a blur but an exciting 11th year in business! Change is certainly the theme for all our lives, and especially for businesses.
MORE VIRTUAL TOURS
In winter of 2021 we blazed forward with the design of new virtual tours. Over the years, Marketing Manager Marie had compiled an incredible list of Chicago women that the team had researched for in-person tours, virtual tours, and our hundreds of blog posts. With a list of close to 100 women, we then selected eight women who worked in a range of industries or subjects, came from various eras of history and diverse backgrounds.
Because we chose lesser-known figures of history, our research involved a lot of sleuthing! We then crafted their stories, found and licensed images, and tested interactive elements. We flew by the seat of our pants to bring "Badass Women of History Virtual Event" to life in March, which is of course Women's History Month.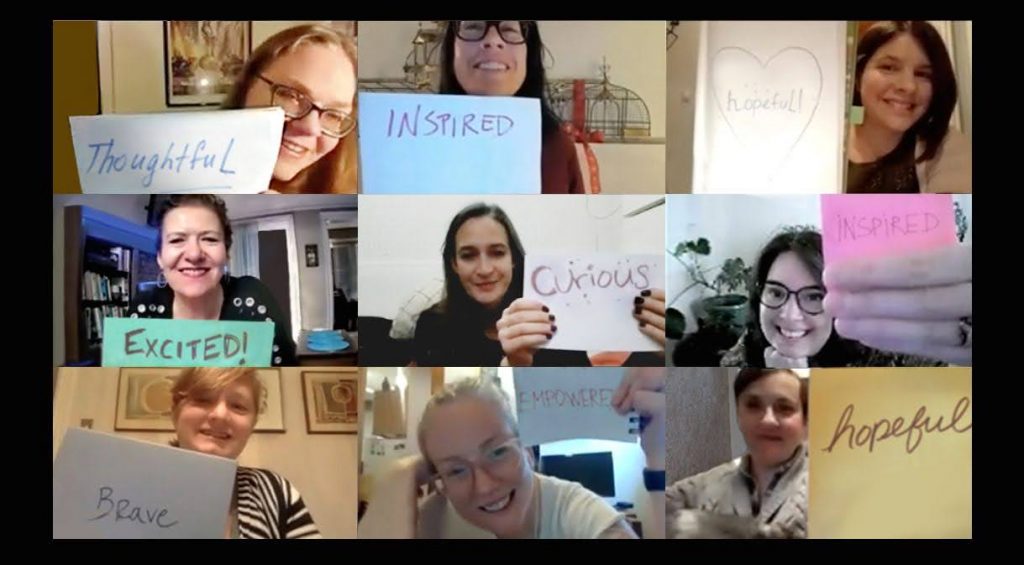 Guests described the experience as "fun, engaging, informative and inspiring." The word "inspiring" came up as the biggest theme. It was featured on NBC Chicago, WBEZ, WGN Radio and more. 
Then it was a struggle to come up with the angle for our "Breaking Down Chicago Neighborhoods" virtual tour. How can one fit that into one hour? How do you choose which neighborhoods are covered and which are not? Do you prioritize the history, the people, or the architecture? It was a huge challenge. Ultimately after plenty of dead ends, we decided that the underlying concept is how similar the different areas of the city can be, rather than focus on what makes them all different. We love what we came up with, and local corporate teams that we regularly work with particularly enjoyed it. We booked a ton of both of these virtual events for corporate entities, universities, and non-profits.
IN-PERSON TOURS
Let's remember that late winter of 2021 was when the COVID vaccine had begun to arrive for many of us. We were all feeling hopeful! While many tour and event companies and cultural organizations were getting ready to reinstate in-person events, we made the decision to only open for private groups. Here's a picture of the first bus tour we had done in a year and a half! Alex and Amanda were each in a bus, touring Chicago neighborhoods with almost 100 future priests from Loyola University. Everyone was vaccinated. The energy and enthusiasm was indelible. Many hoots and hollers were had as you can see in this picture!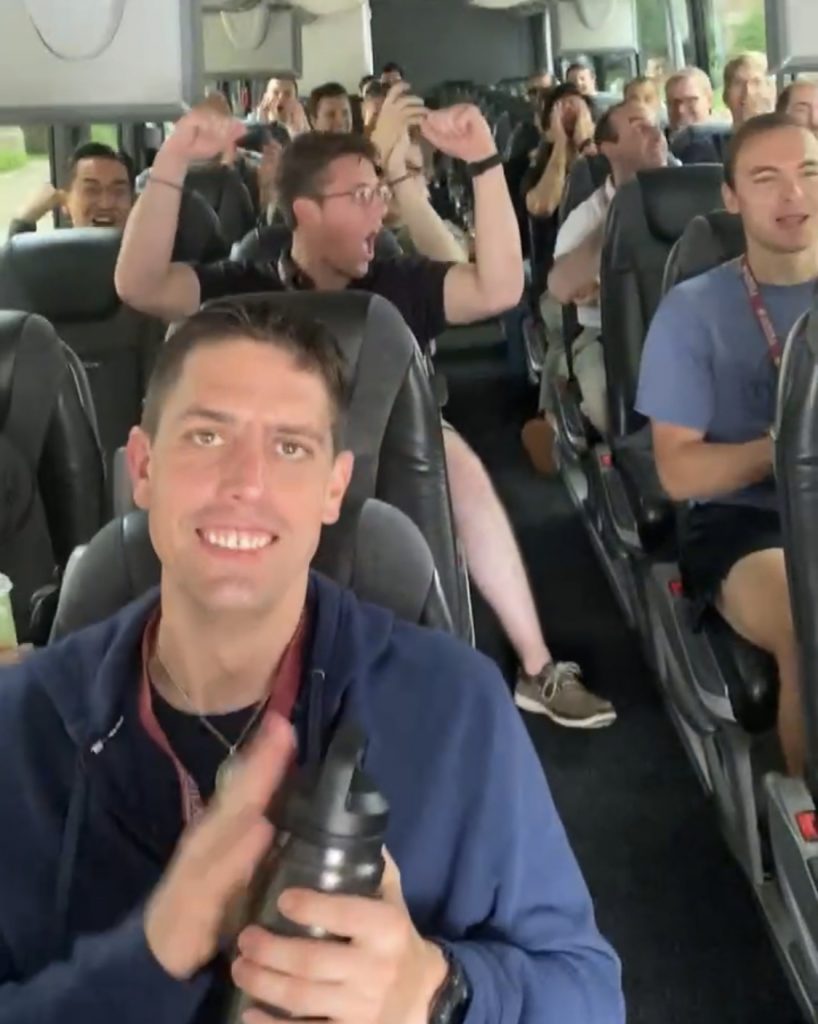 We reopened for in-person public tours in December with a newly redesigned "Downtown Holiday Walking Tour." It was incredible to experience downtown abuzz again! People bustled about on the sidewalks, a DJ partied inside Macy's, and we sipped on hot Tom & Jerry holiday cocktails at Millers Pub. It was quite magical to bring perfect strangers together on a public tour again, but alas the Omicron variant arrived…
CUSTOM CONTENT & EVENTS
In 2021, we produced more media that explores Chicago neighborhoods and downtown, from its history to food and design. Here are just a few highlights of our custom projects of 2021: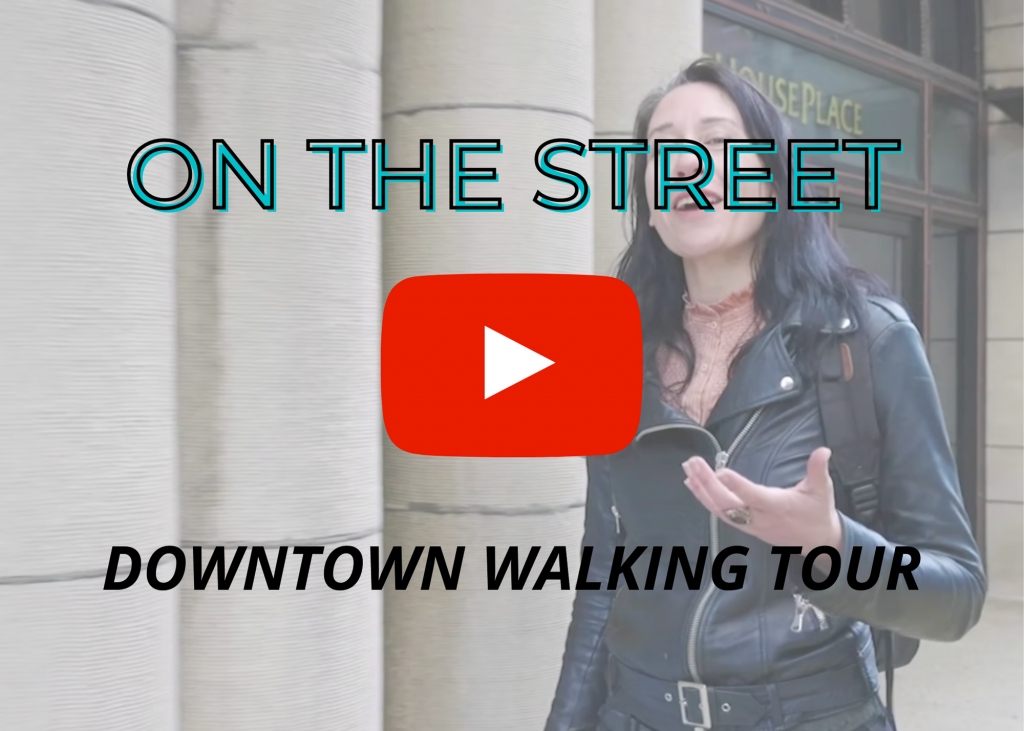 ADDITIONAL ACCOMPLISHMENT
More awesome things happened to Chicago Detours in 2021:
Happy New Year to all. Here's to 2022! Thank you for keeping up with what we do. More good things to come!
The Chicago Detours Team