During Chicago Blues Festival weekend, yours truly (Chicago Detours) will offer a rare chance for local music lovers. Our Jazz, Blues, and Beyond Tour will be available to the general public. It's normally only bookable by private groups, like field trips and corporate outings. This very special event on June 14 starts at 10:30am, before the Blues Fest shows begin. We meet at the Jazz Record Mart, a staple of Chicago music history, and then we visit architectural landmarks significant to Chicago jazz and blues history that tourists and even residents rarely see. We normally offer the tour only to private groups, for corporate team building or family reunions, and offer it to the public just once a year. And every year it sells out!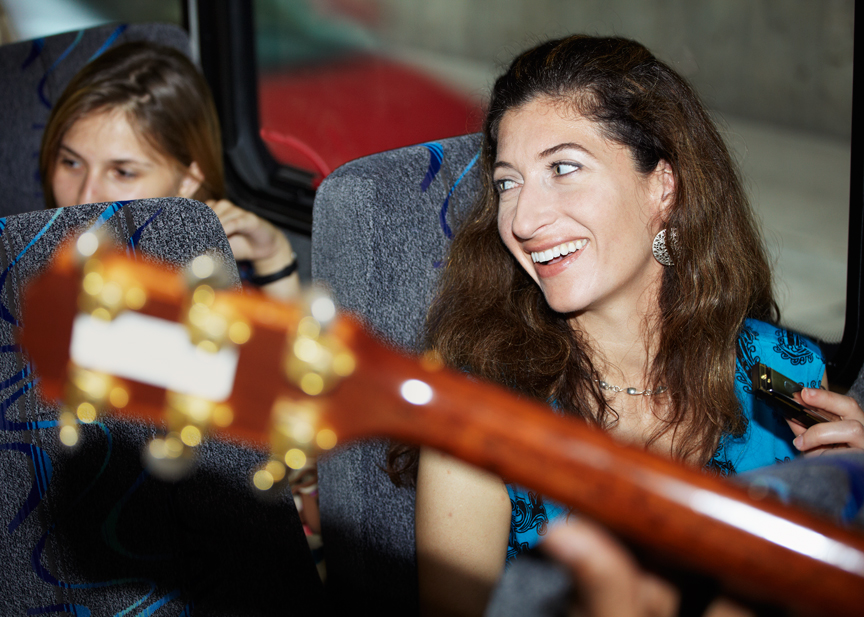 This isn't your typical tour of trivia history. We dig deep into the people, politics and culture that have made Chicago a hotbed for musical innovation. The two-and-a-half-hour special tour integrates presentation of archival images and video, expert guide commentary, and even a live blues performance on the bus with a harmonica lesson (always an unforgettable experience!) In between stops in Chicago neighborhoods from north to south, we use video screens on the bus to illuminate the past with historic interviews performances and photographs of recording studios, blues and jazz clubs and theaters.
Guests on past tours of Chicago blues and jazz have described it in five-star Yelp reviews: "An amazing adventure," "Loved the harmonica lesson," and "This is a MUST do if you live in Chicago."
You can see a sneak peak of the Chicago Blues Tour in this video.
I was motivated to develop this tour a few years ago for a few reasons. One is that I love of Chicago music and its history. Two, with Chicago Detours we like taking groups on our tours to Chicago's South Side. And lastly, despite that Chicago jazz and blues is such a big part of understanding Chicago, no tour company was offering an educational, fun tour that really involves tour guests with the history and architecture of Chicago music history.
Come on this very special Chicago blues tour and you'll hear vivid stories and thought-provoking perspectives on the Great Migration, Maxwell Street Market, and Chess Records. A game (with prizes) caps off a lesson on differences and similarities between jazz and blues. And not to forget a blues musician who hops on board to teach you how to play blues harmonica.
Another thing I love about this tour is that we start and end at the Jazz Record Mart, which is owned by Bob Koester. He's been a fixture in the Chicago music scene for decades, and his Delmark Records has rights to plenty of recordings from Chess Records and other Chicago blues staples.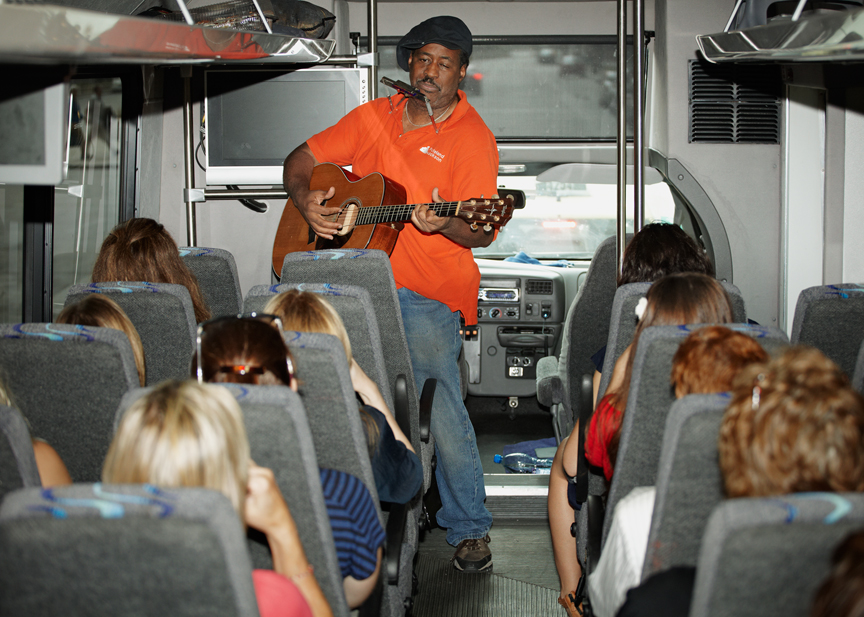 Reservations for the Chicago Blues Tour with Jazz on June 14th are required via www.chicagodetours.com. Adult tickets for this premium experience are $65; students/seniors $60; kids under 12 $50, and include bus transport, tour guide commentary, multimedia presentation, live blues musician performance, harmonica lesson and gift, and other extras. We keep the group capped at 26 so no one feels like they are being herded around. It sells out every year and we hope you can join us!
— Amanda Scotese, Executive Director