We are getting pretty excited for "Bridgeport History of Creative Production," a one-off "Detour" on Saturday, August 16th, that's currently almost sold out. I've been wanting to do a tour of the Bridgeport neighborhood ever since I got the special opportunity to step inside the Decorator's Supply factory a few years ago.
Chicago's oldest neighborhood has a great mix of historic warehouses, contemporary art galleries, and regular working class Chicago homes. For this special one-time-only tour, we will visit artist studios, a factory, a warehouse, a church, an artisanal bakery, and more. The overall idea of this walking tour is to explore how Chicago reflects the shift in cities as traditional industrial centers to being hubs of cultural production. (Since writing this post we've designed our Big Shoulders Historic Bar Bus Tour to explore Bridgeport all the time with private tour groups.)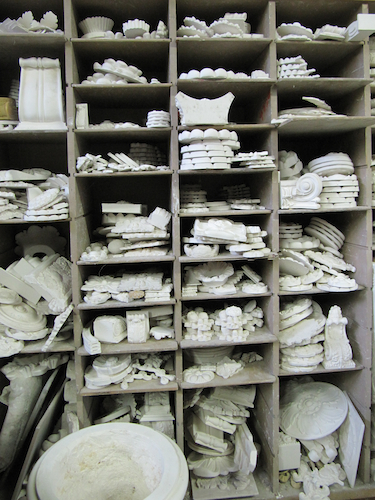 Decorator's Supply
A highlight of the tour will be exclusive entrance into Decorator's Supply, which manufactures ornate architectural details out of plaster and resin. They started business with the 1893 World's Columbian Exposition, and stepping into their factory is like a step back in time. When I got the rare chance to tour Decorator's Supply a few years ago, I went a little crazy with my camera. Afterwards I made a video of the images. I embedded the video in a holiday email to our subscribers, and the subject line was "Getting Plastered for the Holidays?" It had a very high open rate!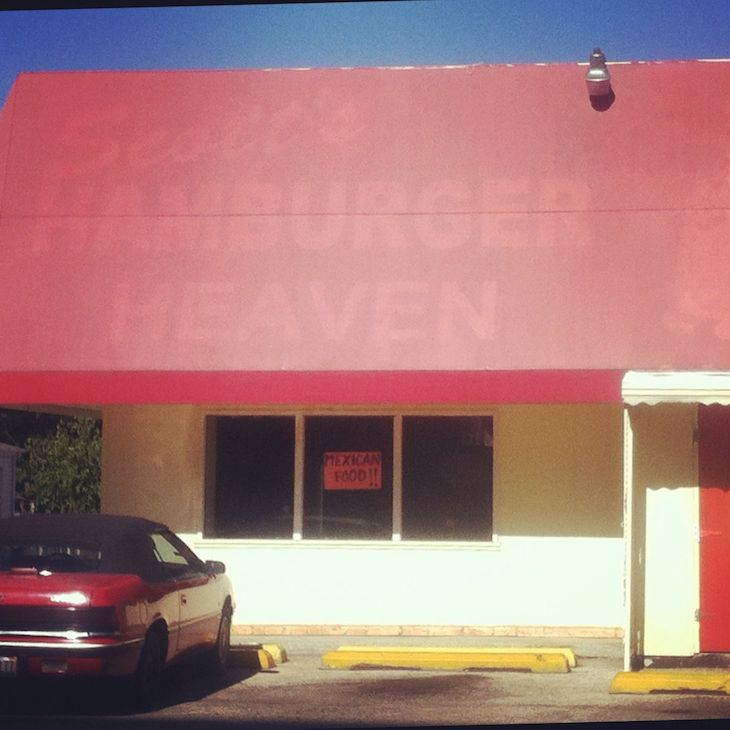 I initially became familiar with Bridgeport years ago through art shows and music performances at Ed Majerski's Co-Prosperity Sphere gallery, and also his mom's neighborhood taproom a couple blocks away. Then a good friend of mine moved to the Bridgeport neighborhood, and from our wanderings I got to know this South-Side neighborhood a bit better.
An Emerging Arts Scene?
While I'm no expert on the neighborhood, I have dug into some interesting architectural details along our walk. Really the focus of this tour will be our stops, and the various people there who will share their stories. At Bridgeport Art Center the tour guests will explore hidden nooks and crannies of this former department store warehouse. Down the block at Zhou B Art Center, we will hear about how two  brothers catapulted to the top of the contemporary art world and came to call Bridgeport home.
A highlight and significant portion of the tour will be at the factory of Decorator's Supply, a virtual white wonderland of cornices, pilasters, corbels, capitals and mantles. Then we will take a walk and look closely at details in the industrial and residential architecture of Bridgeport to better understand this shift from a working-class neighborhood with industry to the hipper place of artistic creation that it has become. We'll pop into a historic church, and at Co-Prosperity Sphere gallery owner Ed Marszewski will share his story as an artist, publisher and entrepreneur with many creative projects in the Bridgeport neighborhood.
Lastly we will conclude with a light lunch from Pleasant House Bakery (included) and beverages (on you) at Maria's Packaged Goods and Community Bar.
Hope You Can Join Us!
Guests meet at the Bridgeport Art Center at 1200 W. 35th Street at 10:30am this Saturday and it works out great to come early for the farmer's market that takes place out front. The $30 per person ticket includes tour guide commentary, exclusive entrance into historic buildings, and a savory pie and treat. Currently just six spots are left, and all past Detours one-off events have sold-out.
— Amanda Scotese, Executive Director