A journalist interviewed me some time ago, and while not all the questions were featured in the article about guided tours, I thought it might give some good background on Chicago Detours and how our tour company came to be.
What kind of services does Chicago Detours offer?
Chicago Detours offers guided walking and bus tours of architecture, history and culture to public and private groups. Guided tours include interior architecture, historic bars, and jazz and blues history of Chicago. We blog about overlooked or forgotten stories of Chicago architecture and history, too.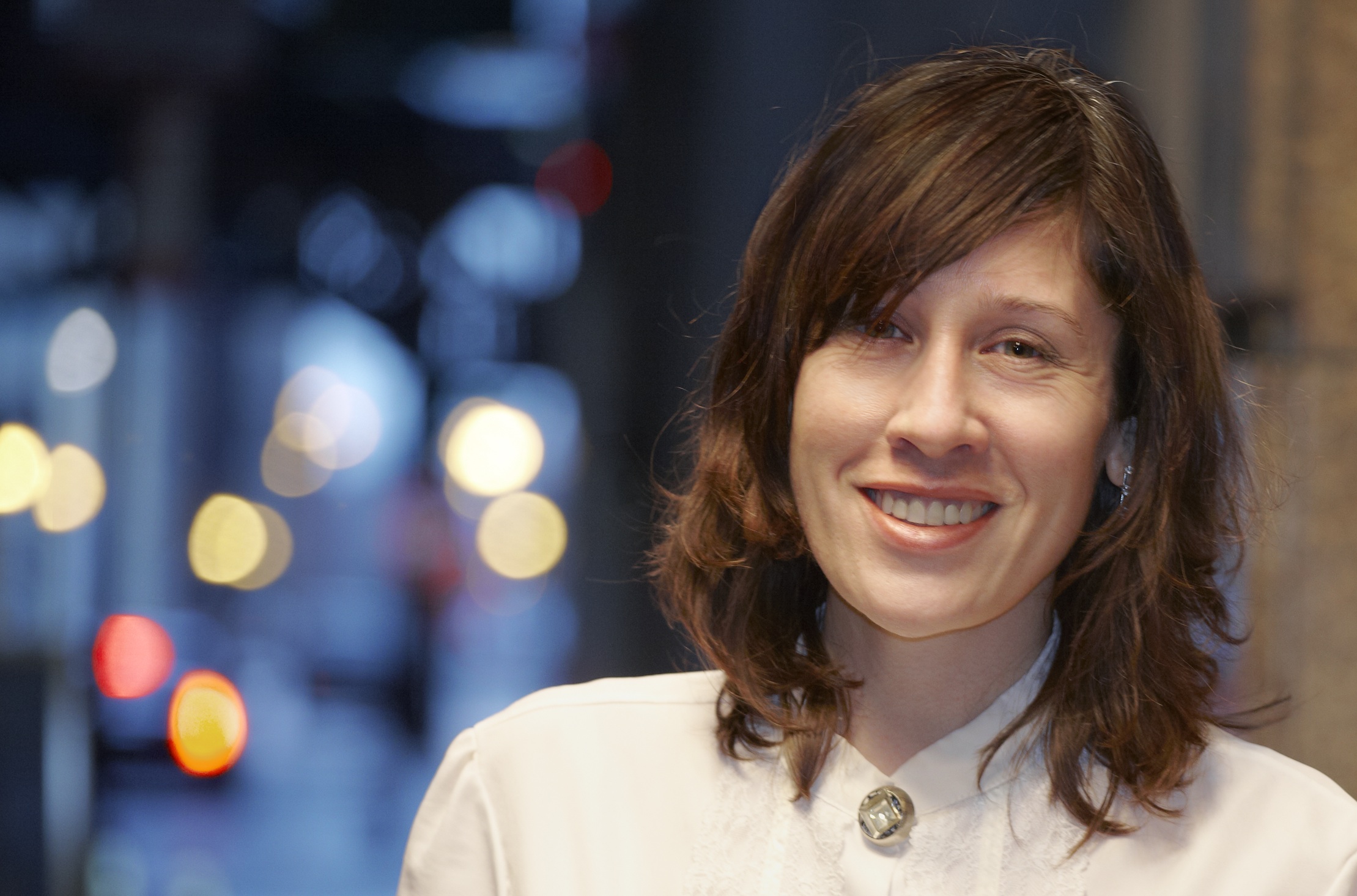 Can you tell us about your educational and professional background?
I focused on studying Chicago's history, sociology, and architectural history through the Masters of Arts Program in the Humanities at the University of Chicago. My love for stories was enriched by my B.A. in Literature from the University of Michigan, where I also extensively followed my passion for art history.
What was your post-school, professional training like?
With Rick Steves group tours around Europe, which I led as a tour guide for a decade, we had several weeks of training via shadowing other guides and then also doing our own talks to the group, either on the bus or on walking tours around Italian cities and town. Really the only way to be a tour guide is to do it because good tour guides make it look so easy, but then when you actually go to talk you realize that being eloquent with your words and clear with your ideas is a lot more challenging than it seems.
Did you initially find it easy or difficult to find a job in the field?
I got lucky and applied at the right place and the right time. It wasn't difficult at all.
How did you come to be a tour guide?
I had traveled a lot in Italy and randomly heard from a friend about the possibility of a job as a tour guide there for multi-day group tours. I had never even thought of it as an actual profession. I got hired while still in college to be an assistant guide for tours with a company I will leave unnamed. They were programs in Southern Italy, and I had spent a couple summers in Italy. I did it for a summer, and the company was really disorganized, the clientele were high-maintenance, and the pay horrible. It just didn't seem like a viable career so I pursued working as a freelance journalist.
Five years later, I horribly missed Italy, and thought that the whole tour guiding thing was pretty cool, so why not try with another company? I got hired with Rick Steves, and I've learned so much from my colleagues, and from doing the guidebook updates with Rick. They have been an awesome company to work for.
What is your definition of a tour guide?
A tour guide is a teacher who presents cultural insights into art, architecture, and the cityscape.
What is your day-to-day routine like?
I am a small-business owner with a full-time employee and a team of five tour guides, so my day-to-day involves lots of email communication with private tour clients, my team, our webmaster, legal team, accountant, and graphic designer. Beyond managing the business, everything for the most part revolves around the giant task of marketing.
Can you tell us about the places/types of jobs you've worked in, how they were different from each other and how they have given you valuable experience?
Having guided around Italy and in Chicago, I have taken people on tours through the tiny streets of Venice, up the slopes of volcanoes, and into magnificent lobbies of 1920s skyscrapers. The actual job as tour guide is not much different. The main difference in navigating groups through cities is that we have a lot more space in Chicago and everything is bigger!
How would you describe the rigors of your profession? 
Challenges can be when high maintenance people interrupt presentation or "know it alls," but honestly these rarely happen.
How would you describe the rewards of your profession? 
How do I list all the rewards of being a tour guide? There are so many. Rewards come from getting people excited about history, architecture and the world around them. The amazing people you meet and the comments they share. Creating a memorable experience for people is very satisfying. Being able to work actively and not in front of a computer. Constantly learning.
How has technology affected your day to day, if at all, in recent months/years?
It's always changing and somehow making communications more efficient and more complicated at the same time!
I've noticed from traveling abroad that there are many "free tour" companies that only ask for tips at the ends of their tours… has this caught on in America? If it does, how will this affect your industry?
They are trying to get it to catch on, but I think most potential tour guests know that you get what you pay for. There's a value in paying for a tour with a professional guide.
What is the biggest misconception (if any) about being a tour guide?
That it is a hobby. This is my profession – it takes years to be able to understand what ideas grab people, how to tell a good story, how to choose your words in a poetic way, and how to design and pace an interesting tour. Yes, I have made my passion into a job, but it is definitely much more than a hobby.
Is there a particular moment in your job history that you wish you could relive?
While I've had many special moments, I wouldn't want to relive any. I'm more excited about the future.
Where do you see Chicago Detours going in the future? 
I'm really excited about adding another full-time employee to our team so that we now have 3 full-time employees and two part-time tour guides.
Do you have a favorite tour joke you can share with us?
Jokes just don't work well written down – you have to tell them!
What is the key to giving a good tour?
Enthusiasm, clarity, and being concise.
— Amanda Scotese, Executive Director