The HISTORY of the Plant Chicago
On the South Side of Chicago, a former meatpacking plant has figuratively been turned upside down on its unsustainable head. The Plant Chicago, created in 2011, is a model for alternative energy and sustainable food production.
With global warming, droughts, and fires rampant, people are paying more attention to the climate footprint of meat. No more symbolically impactful of a site could have been chosen for a successful demonstration of a circular economy.
Founder John Edel honed his chops in green business incubation around the corner from The Plant at the Chicago Sustainable Manufacturing Center. Both are located where the stinky old stockyards once was, which is now the Stockyards Industrial Corridor. The Plant Chicago also was Chicago's first vertical farm (possibly the first in the entire United States of America in fact).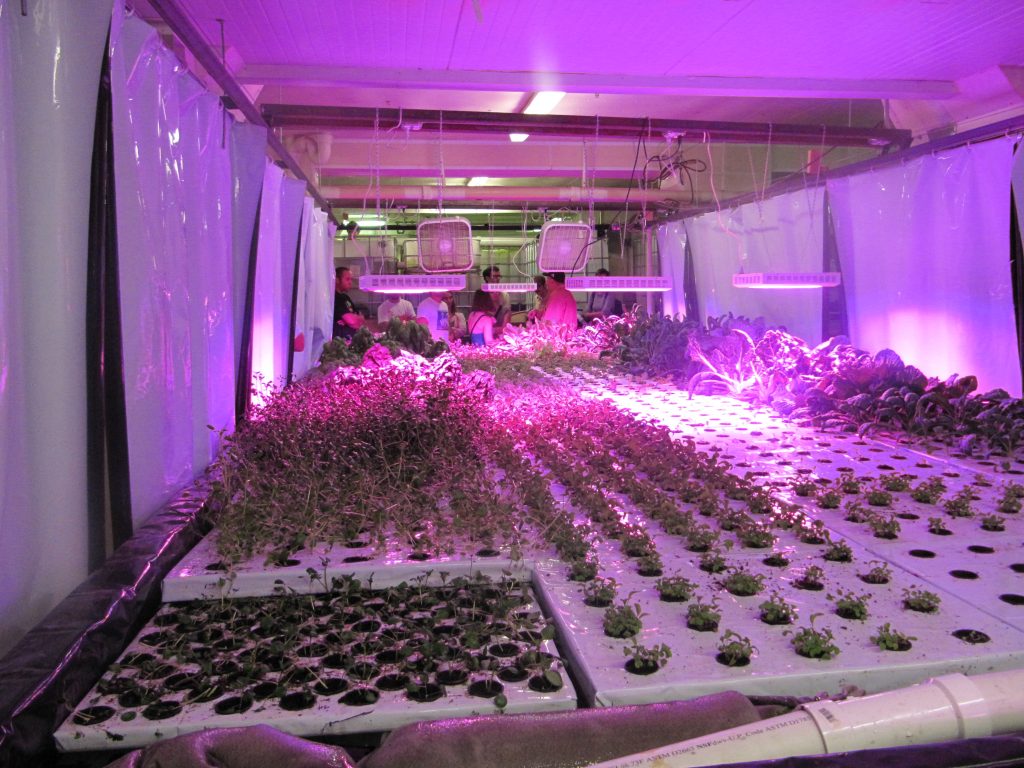 The 95,000 sq ft vertical farm has impressive systems for energy production and waste disposal. The original plan was to process 32 tons of food waste every day, including waste from factories next door. It also projected to ultimately integrate natural materials and gas emissions from brewing, office, hydroponics, and agriculture so that no waste would leave the property.
The entire system comprises a "circular economy." Today The Plant a hub for education, small business, and sustainability. It's pretty complex, and the diagram on this page better explains it.

The Plant offers numerous public programs and tours – go check it out!
–Amanda Scotese, Executive Director