Our spring showers came a little later this year in Chicago. While the dreary days got to be a little cumbersome, they can provide some interesting photo opportunities of the skyscraper architecture downtown.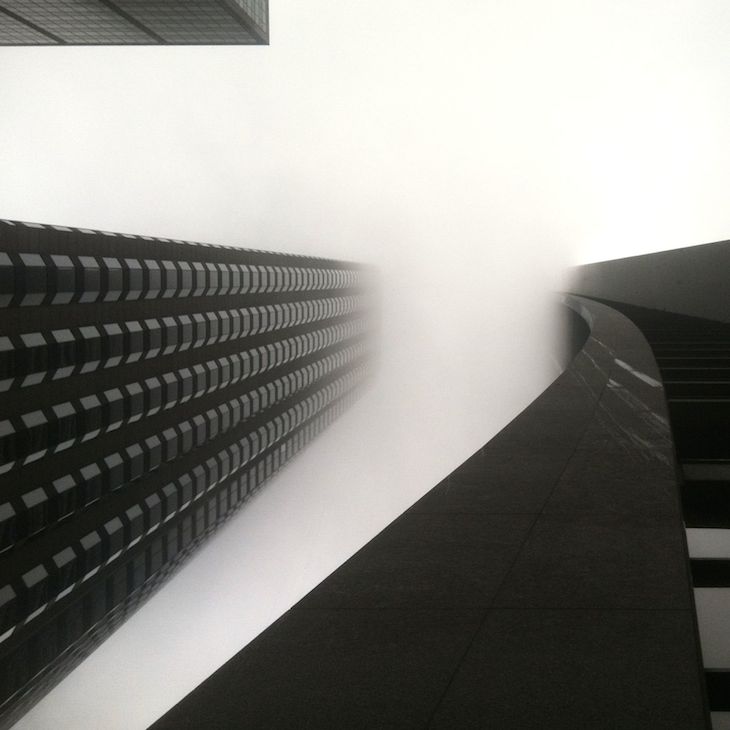 This view of skyscraper architecture we see on our Loop Interior Architecture Walking Tour that we offer six days a week. It's a cool perspective to see the contrast of the architectural curve of the Chase Tower with the patterned grid of the Three First National Plaza Building. And while I've looked up from the corner a countless amount of times as a tour guide on the tour, I had never quite seen the haze of sprinkling rain linger at the top of the skyscraper quite like this.
The light struggles to peak through the clouds above Chase Tower here. And now we finally forge ahead into sunny days of summer in Chicago.
— Amanda Scotese, Executive Director