We are very excited to again partner with Azimuth Projects for a fun interpretation of a Logan Square art walk as an official event for Chicago Artists Month 2014. A few spots are left for the event, this Sunday, October 26, 11am-1pm. It's a reinterpretation of our Saturated Landscape special event this past February. This walking tour of the everyday landscape in Logan Square combines an art walk to neighborhood artists' studios and galleries with a game that includes original art prizes!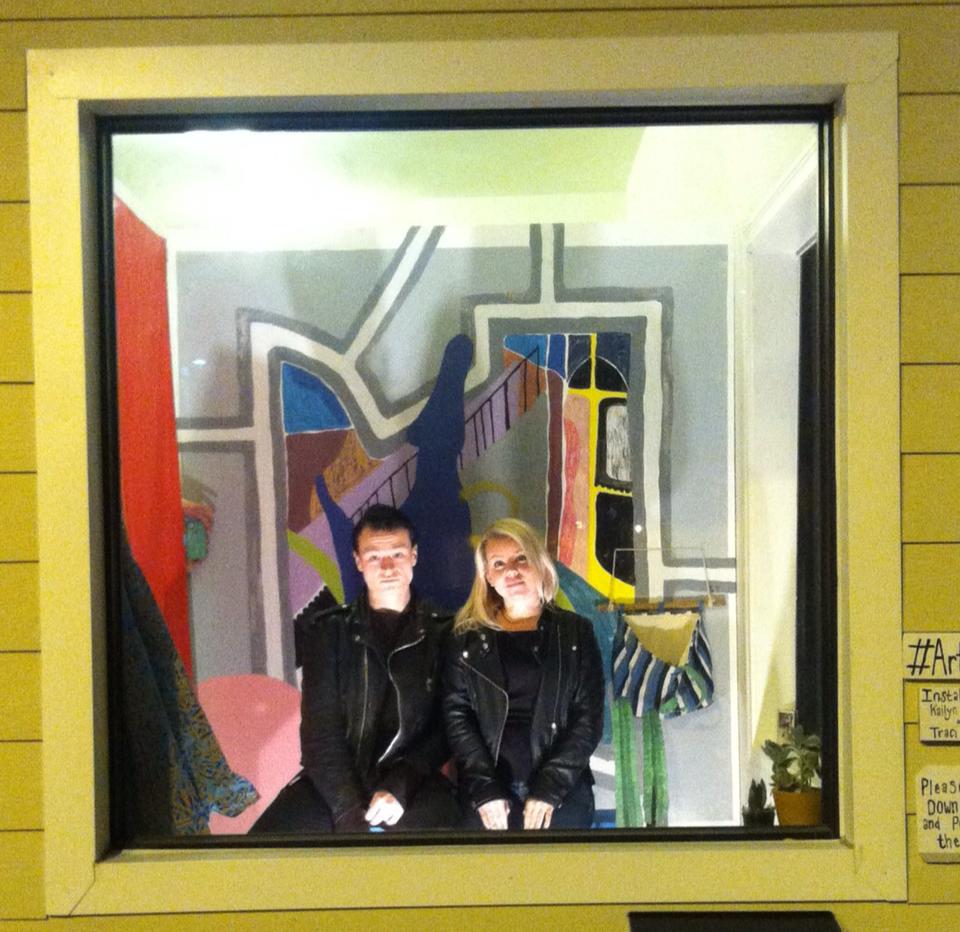 We start at Autotelic Studio close to Humboldt Park for "Observable Methods," an exhibit of a collaboration between artists Kailyn Perry and Traci Fowler. Guests can step into a photo booth installation piece. You will be surrounded by their fragmented pieces of landscapes, which fit with the landscape exploration for the walking tour portion of this special event.
Then we will visit four different art studios where the artists will talk briefly about their work. And in between each studio stop we will play a sort of visual scavenger hunt. It's not exactly a scavenger hunt but that's the best word I found for it! Each guest will have a printout with several abstracted and close-up images of features of the landscape. As we walk together through Logan Square, the first to notice the object will win an awesome prize of a small, original artwork from one of the artists at the walk's featured art galleries.
And then I will share some ideas, writings or stories connected to the everyday object, which could be a something more architectural, like an alley or gate, to something more natural like a tree stump. Keeping with the Chicago Artists Month theme of "Crossing Borders," we will explore how the everyday landscape distinctly creates both physical and more metaphorical borders between spaces and people.
First stop after Autotelic is to saunter up Sacramento Boulevard to Palmer Square for a grand arrival of Trunk Show, an exhibition on wheels. The 1999 forest green Ford Taurus filled with limited edition artist stickers curated by Kelly Lloyd will roll up to us. Radio jams may be included.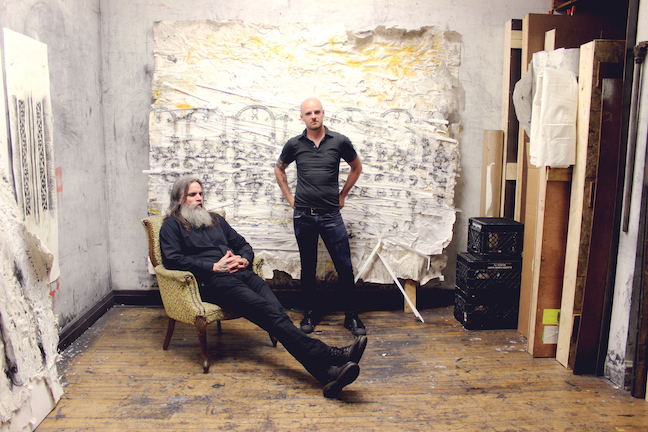 Then our art-walk-meets-walking-tour of Logan Square will head up Milwaukee Avenue to the Comfort Station's exhibit, "It Ended with my Putting it On." Matt Woodward created heavily wrought, large-scale drawings of decorative architectural detail and then Wrekmeister Harmonies composed a sonic piece in response to it.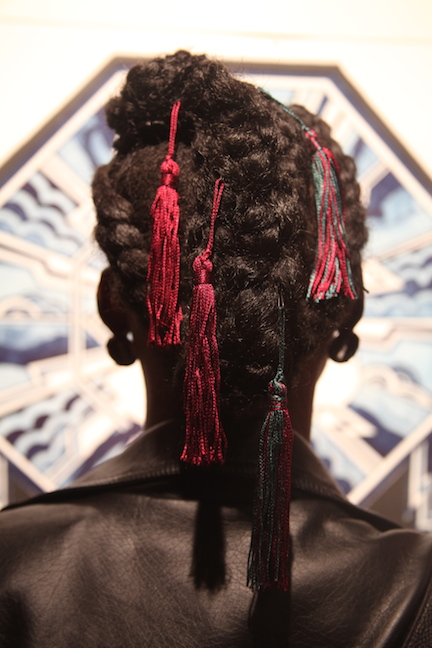 Our last stop is just around the corner at Azimuth Projects' apartment gallery. We will view "Bricoleur," a fiber installation and hair braiding experience with Sarah Beth Woods and Fatimata Traore. After the artists discuss how decorating and adornment have been ways for women to assert their autonomy and individuality, guests can choose to get their hair braided for a donation. Woods opened her exhibition "Bricoleur" with an event she described as a "collaborative, interactive fiber installation and hair braiding experience" at Azimuth Projects, an apartment gallery in Logan Square with hair braider Fatimata Traore. Visitors took turns having their hair braided and then accented with shiny door-knocker earrings and colorful tassels.
This Logan Square art walk and tour is two hours long. The $25 ticket includes special presentations by the artists, original art prizes, landscape tour commentary, refreshments, tasting of African rice, and special gifts. Tour starts at Autotelic at 1856 N. Richmond, and ends at Azimuth Projects, 1924 N. Whipple. Reservations are required here to secure your spot. These special events always sell out.
This one will be a lot of fun! Not to be missed.