With my tour company, Chicago Detours, we love the enthusiasm of student groups on our special educational group tours. The students, usually in high school, come to Chicago for a memorable visit and educational experience. These school groups may come from anywhere around the world, from across the United States, or simply from small-town Illinois. No matter where they're from, these students will need some cheap group meals here in Chicago.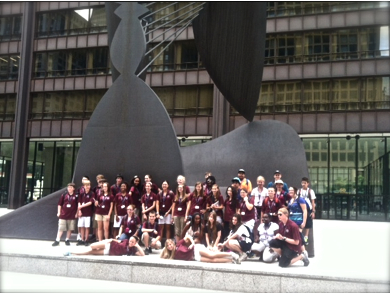 Surely most students don't have the most refined culinary tastes. High schoolers are generally content with a pizza or a hot dog. There's no shortage of those in Chicago. But Chicago has many great food options, even for student groups with a cheap budget. And while Chicago Detours offers high-end private tours, because of the educational nature of our tours we work a lot with student groups as well. And anyone appreciates a delicious, cheap lunch, right?
Rather than take a student group on a field trip of Chicago to yet another chain restaurant, we recommend the following local restaurants for memorable and cheap group meals in Chicago. You can get lunches for $10 or less here:
1. Valois Cafeteria in the Hyde Park neighborhood
"New American" cuisine restaurants on the North Side of Chicago charge an arm and a leg for a semblance of down-home cooking. But the Valois diner has been doing the real deal in Hyde Park on Chicago's South Side for almost a century. Options include hot beef or turkey sandwich with mashed potatoes and gravy (about $6 including tax), cheeseburger (about $4) and lots of pie choices (about $3). They have super cheap and delicious breakfast options, too. I highly recommend the pancakes!
How it fits in your student group tour itinerary: Visit the Museum of Science and Industry or tour the University of Chicago campus with us.
2. Gyro sandwiches in Greektown
For about $10 per student you can get a giant gyro sandwich and soda at multiple locations. The most authentic spot is in Greektown, near the intersection of Jackson and Halsted streets. Generally a group of around 20 won't be too overwhelming for these Greek fast food joints. But if a group is bigger you can easily split them into smaller groups and conquer your cheap lunch at these two locations: Zeus Gyros and Mr. Greek Gyros. And to top off your cheap group meal, you could grab delicious Greek cookies from Artopolis around the corner.
How it fits in your student group tour itinerary: the National Hellenic Museum, our Chicago Neighborhoods and Cultural Diversity Bus Tour with step-on guide, or just about any other museum or theater performance in downtown Chicago.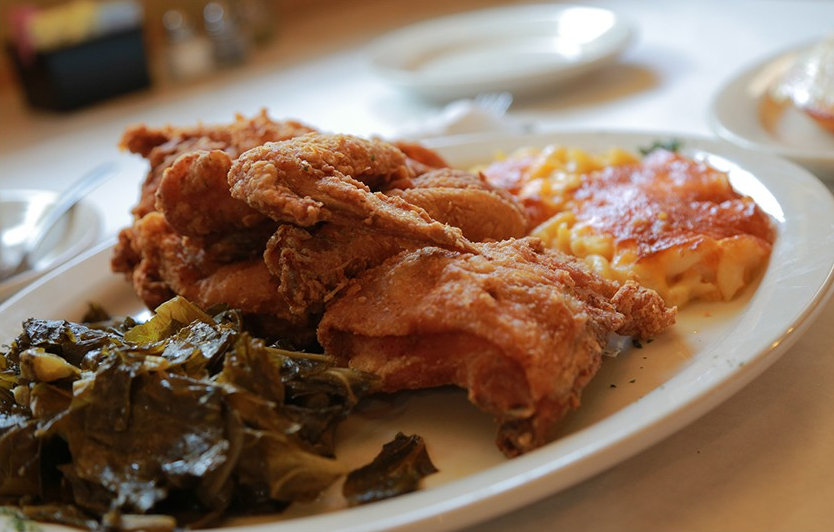 This soul food restaurant welcomes large student groups for cheap group meals. It's one of the few genuine spots for Southern cooking in Chicago. Considering that Pearl's is the only sit-down service restaurant on this list, the total price may be a smidge more than $10/student. Options include baked or fried chicken, sweet potato, chicken noodle soup, and baked ham sandwich. For something extra, the desserts are worth it. I particularly love the banana pudding and peach cobbler.
How it fits in your student group tour itinerary: Chicago Detours' Jazz, Blues & Beyond student group tour with step-on guide
We hope this helps you in planning for a fun and affordable student group trip around Chicago.
— Amanda Scotese, Chicago Detours Executive Director