We all recognize the giant black skyscraper with big antennas as the Sears Tower, or Willis Tower, or whatever you want to call it. I believe that all things change, so I have no problem calling this the Willis Tower. I ended up walking on the west end of the Loop the other day. Just as I was about to cross the street I looked up and discovered this symmetrical perspective of the architecture. It's one that guests on our Chicago Highlights Detour 101 Bus Tour and private Chicago Yacht Charters often enjoy.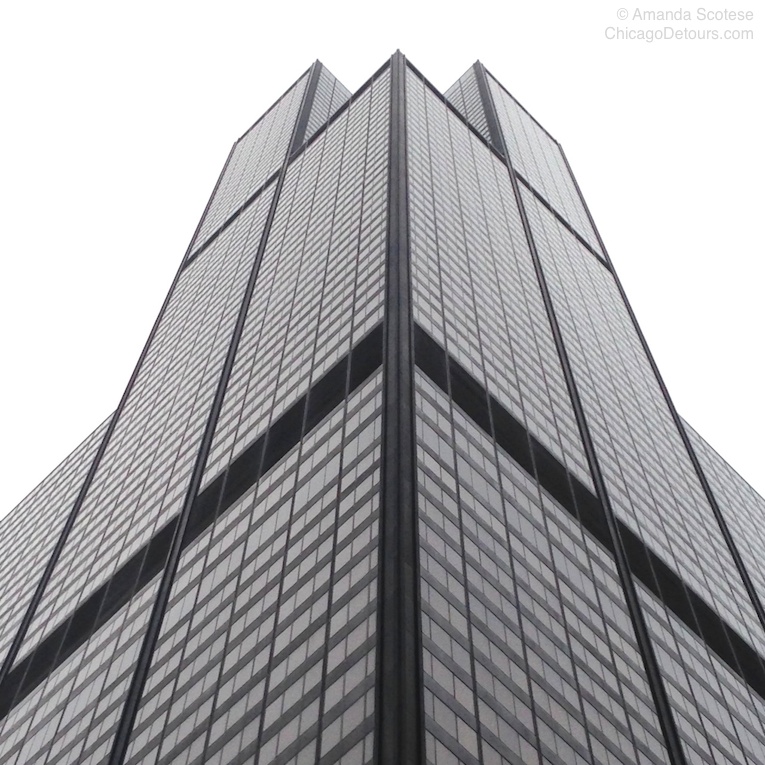 From this perspective, the Willis Tower looks especially omnipotent and imposing. For me, the architecture of the Willis Tower is such a symbol of the "City of Broad Shoulders" because of its massive, larger-than-life size as well as its connection to the history of department stores, which is such a key component to understanding Chicago history.
Structural engineer Fazlur Khan is the man behind the grandiose Sears Tower construction in the early 1970s. At this point in architecture, buildings had become more expressive of their structural engineering with steel or concrete compared to the emphasis on ornamentation of the past.
— Amanda Scotese, Executive Director of Chicago Detours