Each week we try to bring you three events for your social calendar that are all about Chicago architecture and history. This week we feature fall events in Chicago including an exhibition talk, an exclusive tour of Frank Lloyd Wright, and a day of free museums.
Art Institute of Chicago, 111 S. Michigan Ave. – Wednesday, September 24th, 12:00-12:30pm
FREE – with museum admission
This brief guided tour gives you a closer look to learn more about the Chicagoisms exhibit at the Art Institute of Chicago. Being known throughout history for its architectural innovations, Chicago is still a place of inspiration for architects, urbanists, and enthusiasts alike. As said best by the museum, "the exhibition surveys Chicago's rich urban history and explores contemporary approaches to five Chicagoisms–key historical principles that have powered the city's distinctive evolution." The tour is free and meets in Griffith Court.
Frank Lloyd Wright Home and Studio Gift Shop, 951 Chicago Ave., Oak Park – Wednesday, September 24th, 9:30am or 12:00pm
$65 members/$70 public – reservations recommended
For all of you Frank Lloyd Wright fans, this tour is a great opportunity for a comprehensive look at the iconic architect's work in Oak Park. The tours are limited to only ten people, so guests get a personal experience with the architecture and the history while exploring expanded versions of both the Home and Studio tour and the neighborhood tour, and an interior and exterior look at Unity Temple. The tour offers a look at the development of the architect, the evolution of his architectural ideas, and a comparison look at Wright versus other grand Oak Park homes from the period.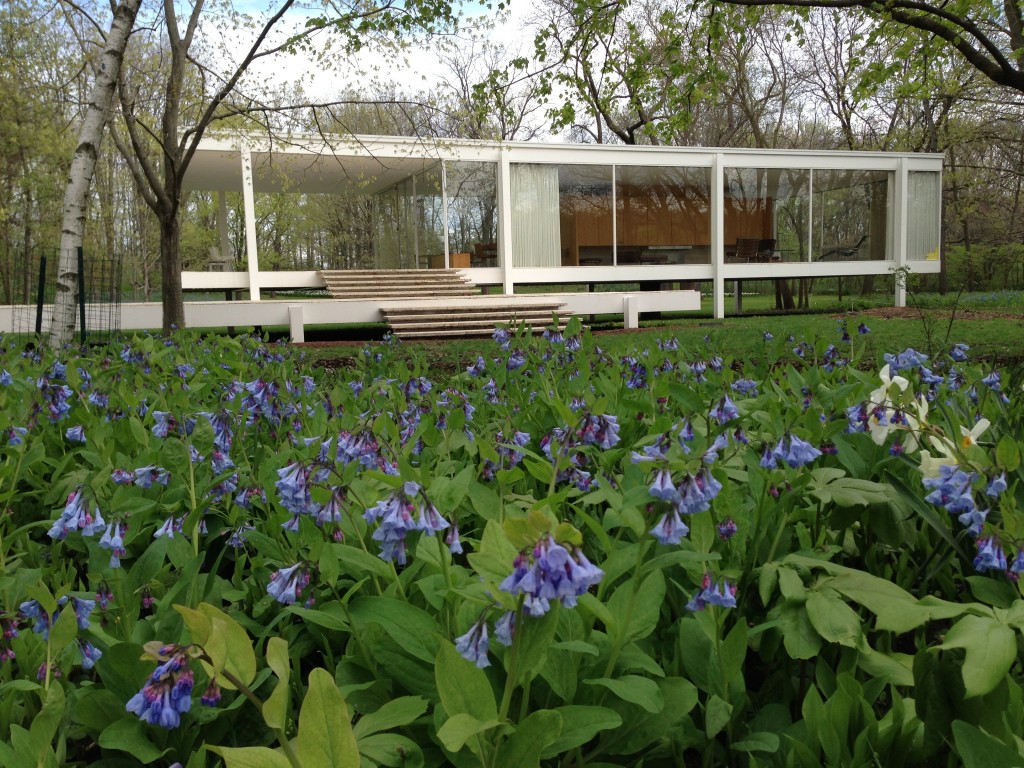 3. Museum Day Live – FREE MUSEUM DAY
Locations vary – Saturday, September 27th
FREE
Take part in the Smithsonian Magazine's Museum Day Live with a whole day of free admission to select museums, including one of our favorites, the Farnsworth House. There are over 20 museums across the greater Chicagoland area that are taking part in the event, which means there are over 20 museums to choose from. From the DuSable Museum of African American History to the Smart Museum to the International Museum of Surgical Sciences, there is a museum for just about everything and everyone and its all free this Saturday.