We research events going on each week and bring you our favorite three in Chicago architecture and history. This week we feature a garden walk with historic buildings, Chicago's annual festival of blues music, and a special tour of Chicago blues and jazz.
1. The Gardens at 900 – GARDEN STROLL
900 N. Waukegan Rd., Lake Forest, IL – Friday, June 13th, 5:30pm-7:30pm 
$20 members; $30 non-members – reservations required
Enjoy the splendor of the beautiful gardens in Lake Forest at The Gardens at 900. Chicago architect David Adler and Robert Work designed the original gatehouse and garage of the estate in 1917 with no manor ever to be built by the original owners. The current owners, Craig Bergmann and Paul Klug, renovated the site including the two original buildings and lush gardens earning them a Historic Preservation Renovation Award in 2012. This Friday hosted by the Lake Forest Preservation Foundation the property will be open to the public to walk the grounds and gardens, and view the renovated historic buildings.
Grant Park – Friday, June 13th-Sunday, June 15th, 11:00am-9:30pm daily
FREE
Every year Grant Park hosts the annual Chicago Blues Festival celebrating the music and the rich history of Chicago blues. Headliners this year include Carolina Chocolate Drops, Otis Taylor Band and a special celebration commemorating the centennial of John Lee "Sonny Boy" Williamson featuring Billy Boy Arnold and The Siegel-Schwall Blues Band with Sam Lay. The full line up for this free festival as well as more information about the event is available at chicagobluesfestival.us.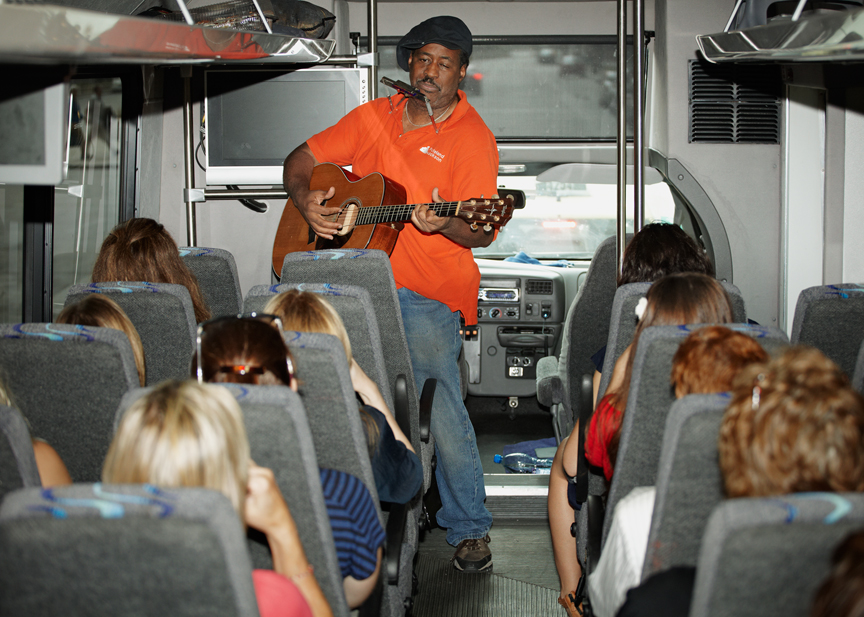 3. Chicago Blues Tour with Jazz – EXCLUSIVE BUS TOUR
Jazz Record Mart, 27 E. Illinois – Saturday, June 14th, 10:30am-1:00pm
$65 – reservations required
While yours truly always offer this Chicago blues bus tour to private groups, we let the public come on board just once a year during the Chicago Blues Festival weekend. For this very special day-time tour, you will explore the cultural history of Chicago music through architectural landmarks in neighborhoods north to south. The luxury coach has video screens with historic photos and film clips of interviews, songs and performances. To top off this unforgettable tour, a blues musician comes on board for a blues harmonica lesson.