Since I was in college, I have known that Schlitz was more than just beer, it was a brand with some deep roots. I'm not sure if it's a word, but some people are "Schliztheads." The manager of the bar I worked at – who was a very nice person just fyi – was so into his Schlitz signs memorabilia that we often joked that the bar wasn't open if the lighted Schlitz sign wasn't on.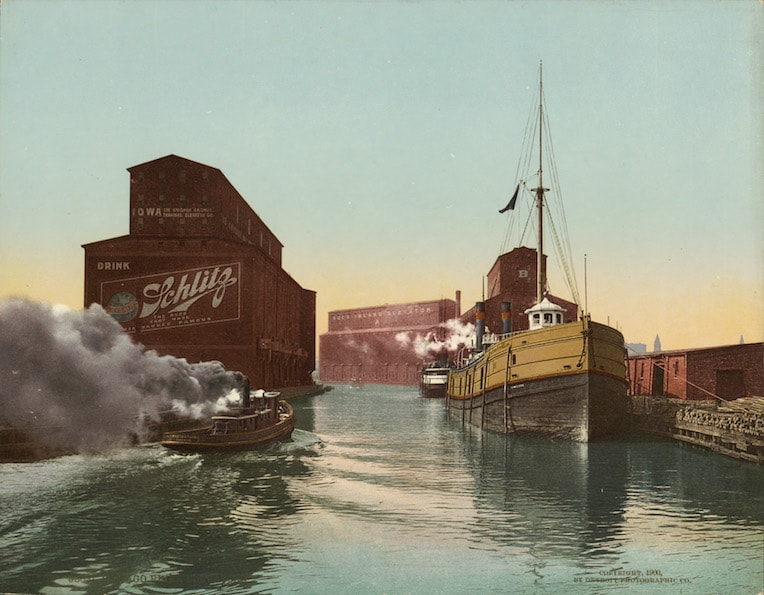 Since moving to Chicago many years ago, I have delighted in the signature Schlitz signs, usually a globe on a building's facade, throughout the city. The Schlitz paraphernalia is a culmination of two of my favorite loves: beer and architecture. Recently I decided to really look into Chicago's Schlitz signs and architecture after one of my guests on our Historic Chicago Walking Bar Tour mentioned the history of the beer company and the Great Chicago Fire.
The Joseph Schlitz Brewing Company began in 1849 as a small brewery and saloon in Milwaukee, WI. You may have heard that Schlitz is "the beer that made Milwaukee famous." What is more impressive is that Chicago is what made Schlitz famous. The company wasn't much to speak of until after the Chicago fire in 1871 when the brewery began donating and shipping barrels of beer to aid the many displaced and distraught citizens of Chicago, which had lost many of its breweries. What were they to do without their beer?! A distribution center was put in Chicago quickly after and by the World's Columbian Exposition of 1893, Schlitz had earned the aforementioned slogan.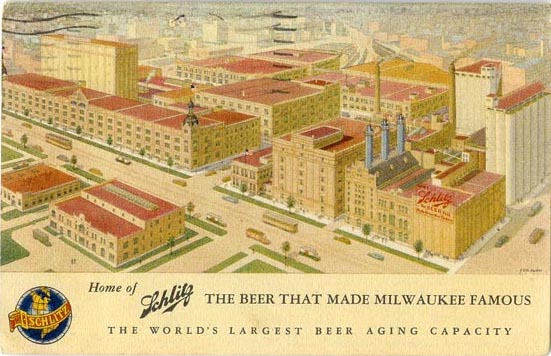 Although the Schlitz Brewing Company had become the largest brewery in the US by 1902, surpassing the production of local rival Pabst, the competition between breweries remained fierce into the early 20th-century. Companies like Schlitz began opening tied-houses, which is an idea that goes back to 18th-century England. A tied house is a tavern that is owned and controlled by a large brewing company. These establishments allowed breweries to corner the market by only offering their own product. Existing taverns and saloons were first used for tied-houses and eventually breweries began buying prime real estate to design and construct their own buildings.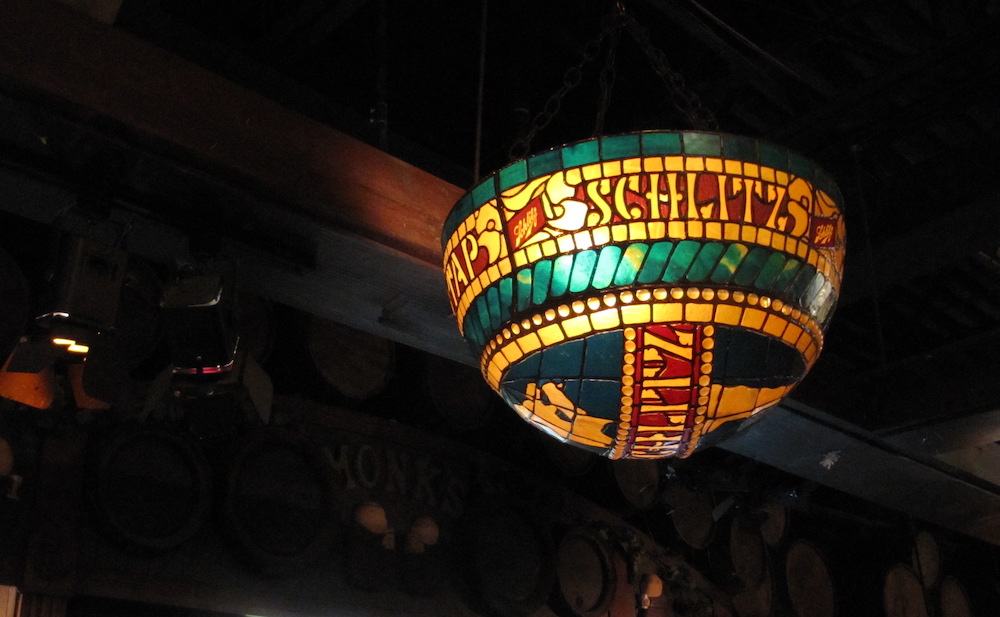 In addition to the competition between breweries, local public drinking establishments were facing a number of social pressures and increasing legal restrictions. Schlitz and other large breweries including Peter Hand, Atlas, and Stege employed established architects–such as Fritz Lang who designed the Schlitz tied-house at 1801 W. Division Street–to design their tied-houses in hopes that the use of popular architectural styles might give the establishment a sense of legitimacy and decency. However, the architecture did not counteract the lack of respectability of these saloons brought about by their pressure to make higher profits. The tied-house ultimately became a contributing factor in national prohibition.
The city of Chicago boasts at least 41 identified surviving tied-houses, most of which were built by Schlitz perhaps because they were so ornate. These buildings all have a similar composition. They have the pub on street level, apartments above, and you will usually find them on prominent neighborhood corner lots. Architects highly decorated the corner and entrances. Schlitz bars would often have the iconic Schlitz signs, with the trademark globe, molded into the stone somewhere on the building  facade. Schlitz tied-houses also commonly had contrasting red and cream-colored brick in decorative patterns and other common features included copper turrets, ornate stained glass windows with Schlitz branding, and decorative pressed metal bays.
Although many of these buildings are only ghosts of their lively pasts, some still have their original character or even historic interior. Schubas Tavern is one of my favorite Schlitz tied-houses that is still used as a pub and has much of its original interior. If you head upstairs, you'll see original art glass lamps with the Schlitz logo. Southport Lanes, also in the Lakeview neighborhood, is another Schlitz Tied-House with much of its historic interior still intact. If you are interested in visiting these and more tied-houses in Chicago, Forgotten Chicago has put together a nice list and has some great photos. As for me, I will be taking more note of these buildings, and I'll also stop making so much fun of friends who worship their collectible Schlitz memorabilia.
-Jenn Harrman, Tour Guide