Each year holiday shopping gets more and more grueling and, quite frankly, more and more obnoxiously overwhelming. So why not make things a little less crazy by avoiding the brutal throngs of gift buying wack jobs and buy locally with these great Chicago holiday gift ideas from great local businesses.
Of course, you can always just buy tickets for our annual Holiday Tour of Drinks, Daleys and Dead Guys if you'd like an active Christmas gift experience.
1. Chicago-themed Holiday Cards
No matter what holiday you are celebrating this season, some pretty awesome holiday cards may fit your personality. Some of my favorite Chicago-themed holiday cards this year are from Rhymeswithtwee, including this Chicago Bean holiday card and, for the more hard-core Chicagoan, a Malort-themed holiday card. These cards start at $4 for a single and $12 for a set.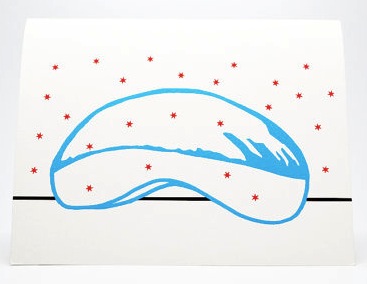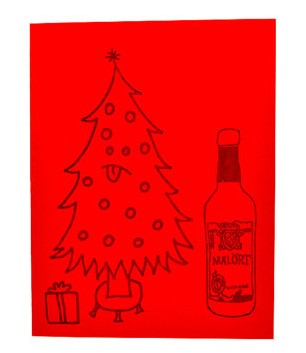 And for those celebrating Hanukkah, studioLISTED has designed this classic Chicago-inspired at $2.95 per card.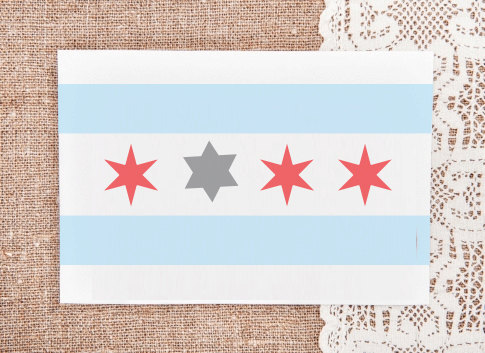 2. Chicago Neighborhood Art
Chicago pride is all about 'hood. This deconstructed "map" of Chicago neighborhoods cleverly orders each from smallest to largest and creates a print that looks like a cool eye chart. This $35 holiday gift, designed by BlueIsTheLand, is perfect for any Chicago resident with neighborhood pride.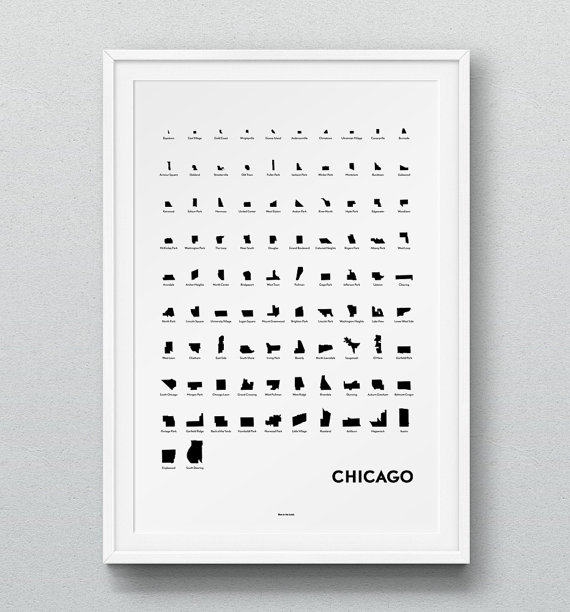 3. Jo Snow Syrups
How about some local flavor this holiday season? Jo Snow Syrups is a great gift idea for Chicago foodies that love supporting local small businesses. Our favorite product is Jo's Fig Vanilla Black Pepper Jam. My brother-in-law freaked out about the root beer syrup. This artisan outfit specializes in flavored syrups for anything from cocktails and coffee to even snow cones! And you can get a cute gift bag of three 5oz. syrups of your choice for only $24, perfect for any Chicago fun food lover.
4. Whimsical Candy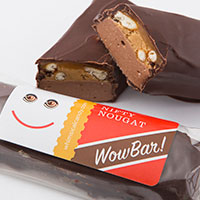 Or for your sweet-toothed friends and family, perhaps some La Dee Dah's, Nifty Nougats or the peanut buttery goodness of a WowBar! from Whimsical Candy for a holiday gift. Candies range in price, which is great for any size holiday gift budget. If any of you have joined us for our Loop Interior Architecture Walking Tour or our Historic Chicago Walking Bar Tour, you may have had a chance to taste one of Whimsical Candy's oh-so-yummy caramels. In addition to these being just totally delicious, they are handmade right in downtown Chicago.
5. Chicago Detours' Ornaments – new this year!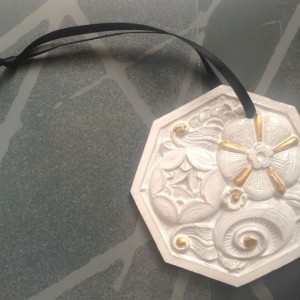 We launched our new online shop this holiday season and are featuring beautifully crafted holiday ornaments. This special gift is a hand-cast architectural detail from the 1920s made by Decorator's Supply Corporation, which has been crafting beautiful moldings, corbels and the like since 1883. We transformed them into ornaments by hand-painting gold accents and adding the ribbon. Each comes with a tag that shares the historic background of Decorators Supply. Plus, this hand-crafted piece of history won't break the bank at only $12!
Happy Holidays!
–Chicago Detours Staff