Every week we look for our favorite architectural and historic events in Chicago to share with you. This week we feature a lunch talk about endangered historic places, an exhibition reception with an architectural intervention, and a public meeting to save an architectural icon.
1. Landmarks Illinois–Ten Most Endangered Historic Places – LUNCHTIME TALK
224 S. Michigan Ave., Lecture Hall – Wednesday, May 28th, 12:15pm-1:00pm
FREE
Since 1995 Landmarks Illinois has compiled a list each year of what they consider the top ten most endangered historic places in Illinois. The list is an effort to save great places from the wrecking ball through public awareness. During this Wednesday's CAF Lunch Talk, listen while you munch to Landmarks Illinois' Advocacy Director Lisa DiChiera discuss this year's list and what efforts can be done to save these buildings. Buildings listed in the city of Chicago include Chicago's Central Manufacturing District and the Uptown Theater.
5020 S. Cornell Ave., Hyde Park Art Center – Thursday, May 29th, 5:30pm-8:00pm
FREE
Chicago's Hyde Park Art Center has been home to some historic Chicago artists including the Hairy Who?. This Thursday get to know HPAC's recent education programs and learn about their work to enrich Chicago through visual arts education while enjoying some exhibits. My favorite part is the potluck dinner inside The Beast! This is an architectural intervention worth a trip to the South Side neighborhood on its on own. Inside the belly of this beast will also be an open space to discuss and share your thoughts and ideas about HPAC's education programs.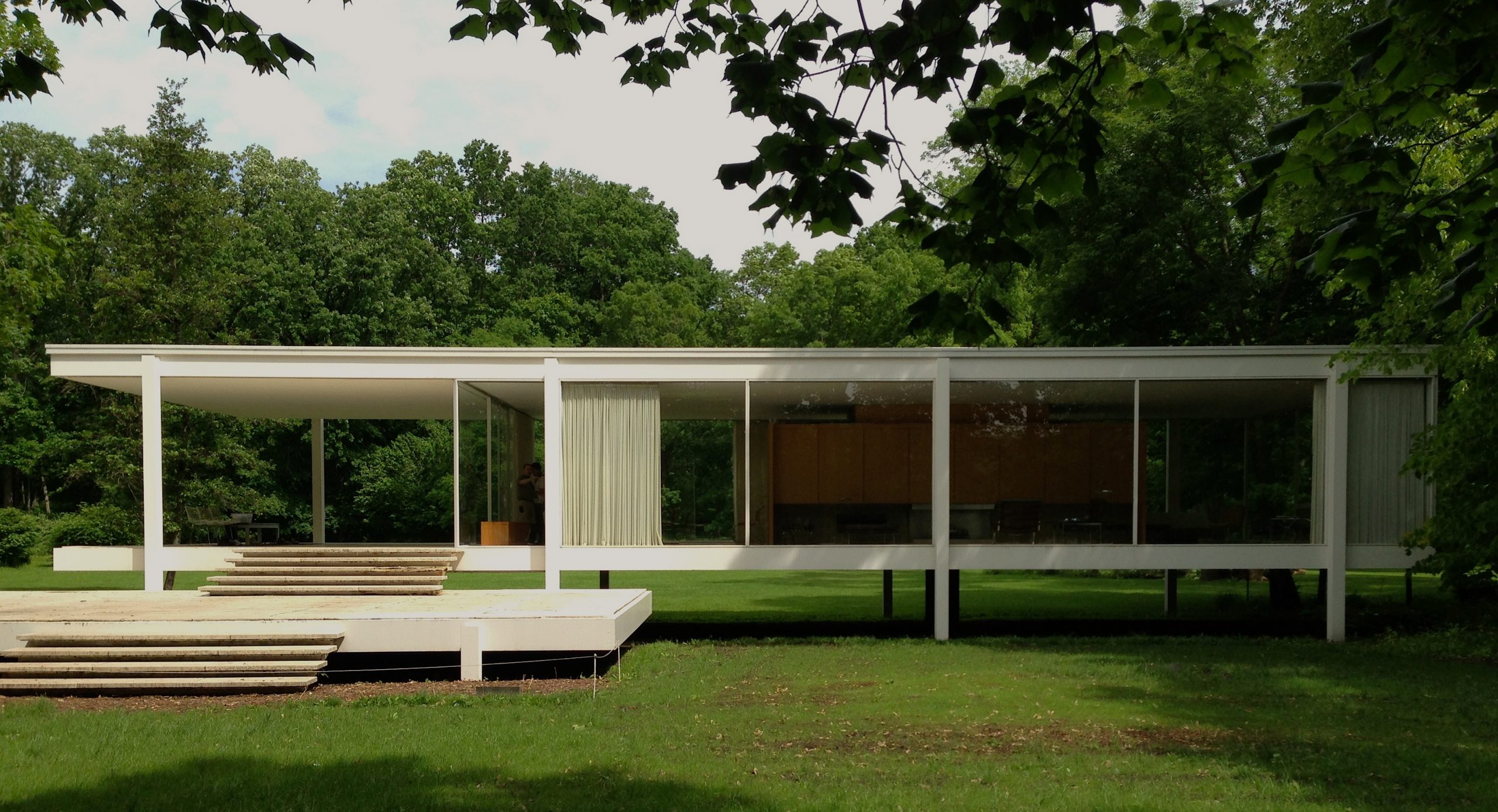 3360 S. State St., Crown Hall – Thursday, May 29th, 6:00pm-8:00pm
FREE – reservations required
Ludwig Mies van der Rohe's architecture forever changed Chicago's built landscape with his modern steel and glass skyscrapers and just outside of Chicago is his famed Farnsworth House, a mecca for modern architecture enthusiasts. Yearly flood threats have become a major preservation concern for the house and recently three proposed solutions have been made to address the issue. The proposals will be discussed in an open public meeting, appropriately at Mies' S.R. Crown Hall, this Thursday. The National Trust for Historic Preservation, Landmarks Illinois, AIA Chicago and DOCOMOMO Midwest will all be part of the discussion.