chicago food history Team Bonding Virtual Event
virtual foodie event
Explore the diversity of Chicago through its food.
Build morale with an interactive team bonding virtual event unlike any other.
On this one-hour-long virtual event, your group will learn about how Chicago became the "meat-packer to the world" and creator of world-famous sweet treats. We celebrate the delicious and diverse food traditions influenced by decades of immigrants. And we can send a food kit directly to your guests!
This is not just for Chicagoans. Past clients bring their virtual guests from across the country to appreciate this foodie event. 
We keep the team bonding virtual event lively with interactive elements, like a personality quiz and a culinary-based game. And audience members are encouraged to actively engage with the host and each other through the chat.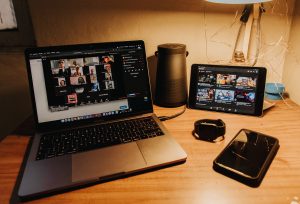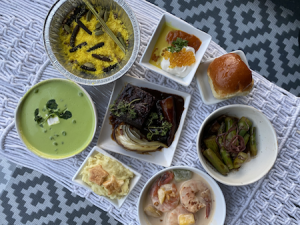 Live event host shares stories of how the diverse people of Chicago have shaped its food. 
View vintage photos and illustrations from the past, and eye-popping food photos by top Instagrammers of today. 
Connect over interactive elements, like a creative challenge that shows off people's culinary ideas. 
SEND SOME TASTY EVENT SWAG!
Morale will be undoubtedly boosted by sending the food that makes everyone happy: pizza! This upgrade really shows your virtual guests how much you care. The pizzas are delivered to anywhere in the US. Have your group learn about food while enjoying it! 
Since 2010, Chicago Detours has brought people to explore stories of people, places and ideas across history. We have hosted more than 27,000 virtual event guests for corporate team-building, conferences, and special events.
The game at the end was really fun. Great for ending our event on a fun, high note.
READY TO BOOK A VIRTUAL EVENT?