April is right around the corner and that means April After Hours at the Robie House. You can go the Robie House in Hyde Park any Friday in April to schmooze among other architecture lovers with a beer or wine in hand. Tunes from an acoustic jazz combo will add to the ambiance. You can pretend for a moment that you were the Robie's 100 years ago entertaining guests in your progressive, new Prairie-style pad.
After Hours at the Robie House
Admission is $30 for Preservation Trust Members and $35 for non-members. Advance reservations are recommended.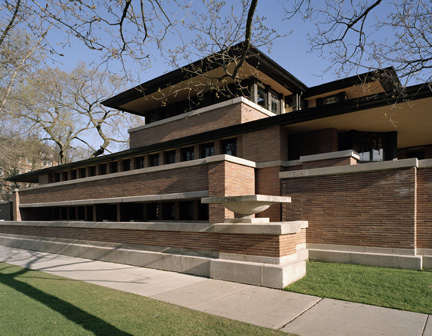 Whether you have been to the Robie House to tour her beautiful architecture, the April special events will be a rare opportunity to experience the Robie House more like a residence. Of course the Robie House was never meant to be a museum. It's a house!
Why's It So Famous?
This building reigns as so significant to Chicago's architectural history because it is one of the first architectural expressions of a new American lifestyle that developed concurrently with suburbanization with new commuter rail lines going into the city. Wright's houses have large spaces for people to congregate in the center of the house. Robie imagined these spaces for familial and social events, much like the events that will be taking place there every Friday throughout April.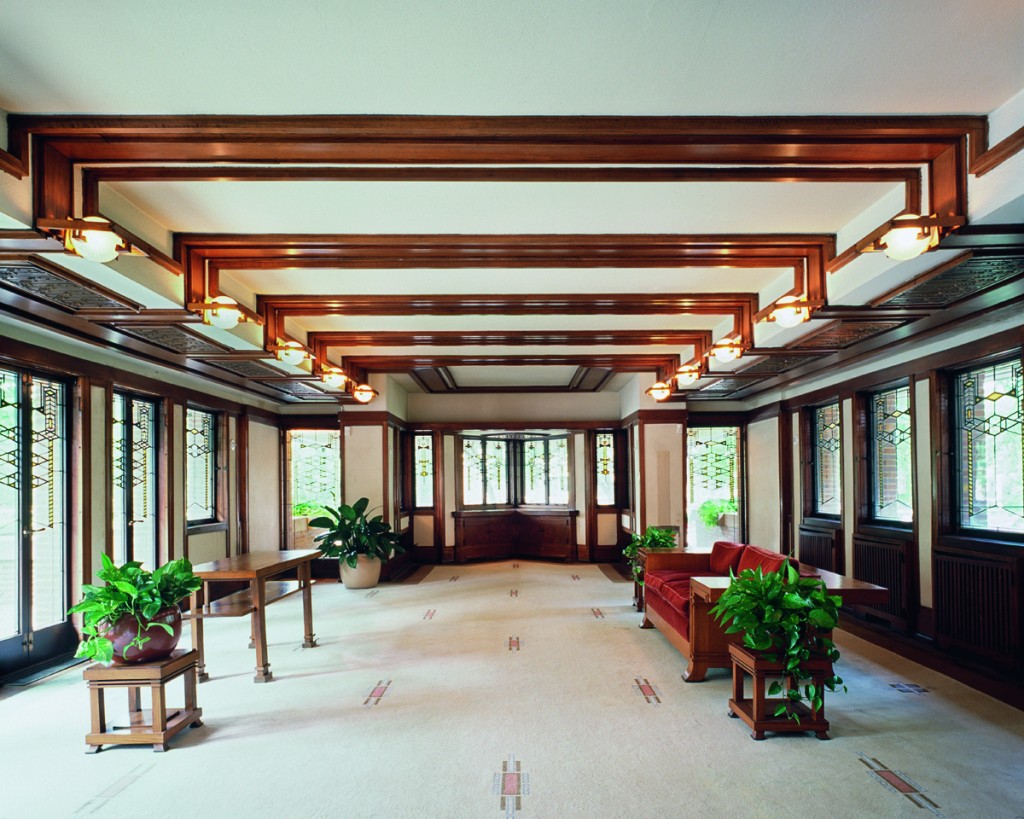 A b0nus to these special events is that all of the private spaces will also be open! That means all of the balconies, bedrooms, bathrooms and 3rd floor spaces are free for the wandering. Some of which are closed of the the public during tours, so it's a real treat. If you've ever taken the Robie House tour you didn't get to explore the balconies or 3rd floor. And certainly you didn't get free access to them all!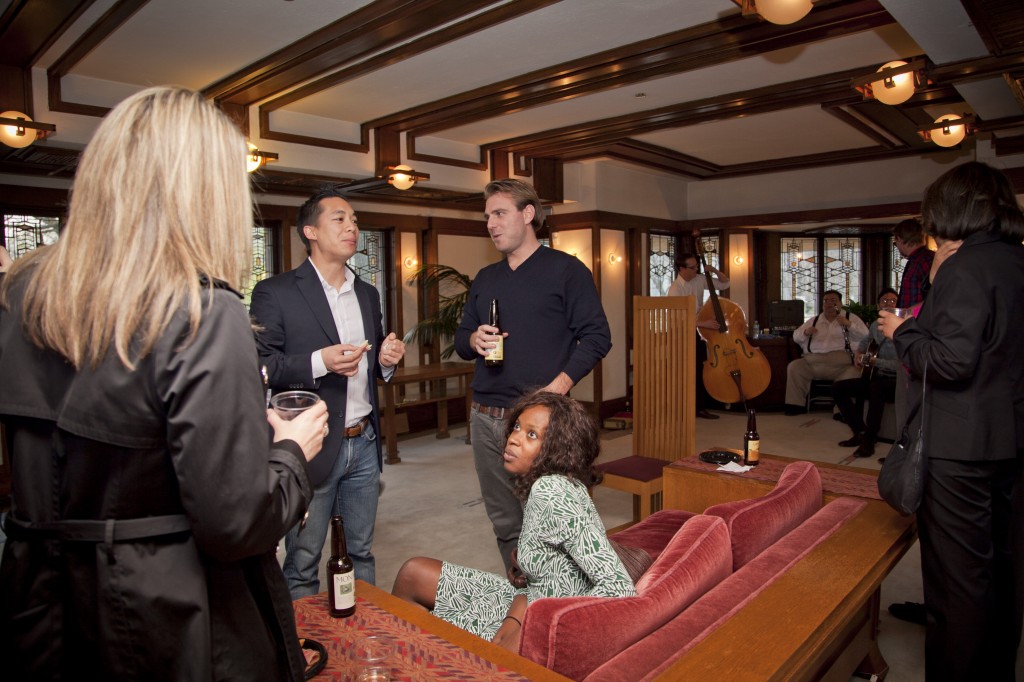 -Jenna Staff, Chicago Detours Editorial Intern